At just ten years old, I founded an organization called Charity Ball.
The idea came to me after a trip I took to Africa in the summer of 2009. My dad and I went to northern Mozambique to help repair water wells in local villages. I took my soccer ball along, hoping to get a pick-up game going with some of the local kids. When we arrived at the village of Ntette, I brought out my ball and, in a matter of seconds, 50 kids were playing. It was awesome!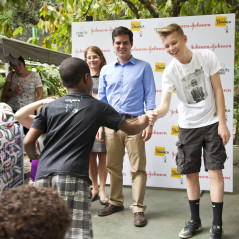 I've always had a real ball to play with, so this game was no big deal to me. But for many of the kids, who were around my age, this was a first. For them, a ball is typically a bunch of plastic garbage bags wadded up and wrapped with twine, and doesn't last very long. I knew these kids would enjoy the soccer ball far more than me, who has a number of balls sitting in my garage at home, so I walked over and presented my ball as a gift.
Immediately all the kids ran, laughed and cheered like they had just won the lottery. Seeing that joy and knowing these kids finally had a real ball to play with Inspired me to start Charity Ball, an organization that provides new, quality soccer balls to kids in poverty-stricken communities around the world.
I believe that every kid who loves the game of soccer deserves, and should be able, to play with a real ball. Charity Ball raises money and works with affiliate organizations to help identify needy villages that meet our basic criteria. We hand-deliver every ball to make sure it reaches the children that need it most.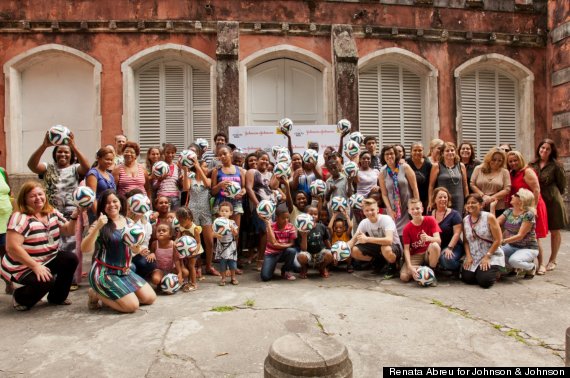 Delivering the balls face-to-face also gives us a personal connection to the kids. We get to see the smiles, and often have the chance to kick around the ball with them. Today, Charity Ball has hand-delivered over 5,000 balls to kids in 25 countries around the world.
Through my work with Charity Ball, I've learned that one of the most powerful forces in the world is love. In its purest form, love sees the needs of others, and drives us to do good. We all have something to give; it may be as simple as a smile or a hug, a monetary donation or a soccer ball. Whether it is big or small, something is always better than nothing.
In late November, I traveled to Rio de Janeiro, Brazil in partnership with Johnson & Johnson and Saúde Criança, an NGO that helps children living below the poverty line in Brazil. There, I personally delivered 500 new soccer balls. Rio is a beautiful city full of inspiring people, and almost everyone loves "The Beautiful Game," as soccer is commonly called there. It's a significant part of the culture.
Over this trip, all three organizations hosted a special event for youth living in local favelas to receive their own new soccer ball. At Charity Ball, we believe that a soccer ball can do a lot: it can make friends, promote unity, and give a measure of hope amid endless deprivation. But on that day specifically, it was simply another way to tell these young people that someone cared.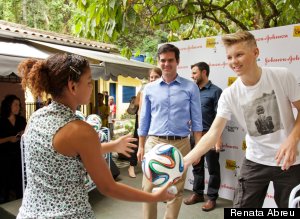 This trip also marked my organization's first donation in Brazil, and I was fortunate to have my father and younger brother Jaden with me. Not only did we hand-deliver soccer balls, but this was an opportunity for me to mentor Jaden as he becomes more involved in the organization as well. I've grown to understand that by showing love to others, your positive actions can inspire others to get involved too.
Life was simpler when I was ten. Now, as a 15-year-old balancing school, soccer and Charity Ball, it can be exhausting. But I know that we're all created to give and receive love. It's in our DNA. This belief makes everything worth it, and with the help of my brother, friends and the generosity of people around the world, we will continue to spread love, one soccer ball at a time.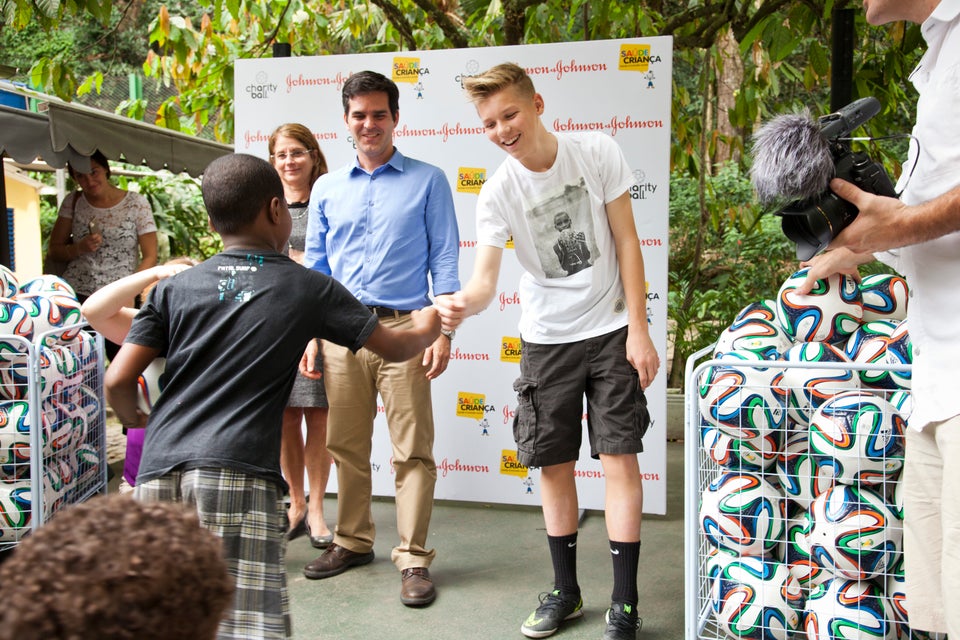 Charity Ball
Related