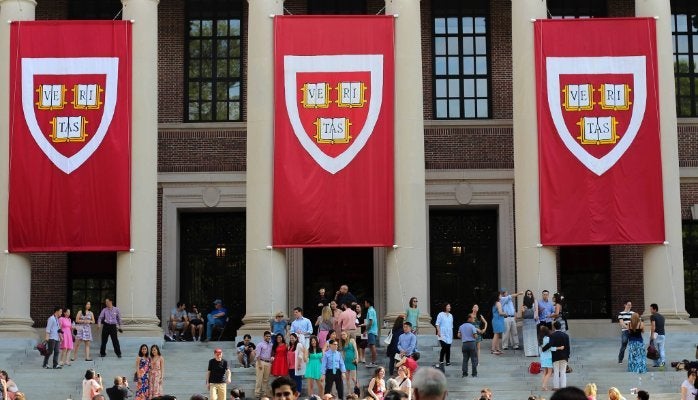 Three years ago, I made the decision to leave a well-paying job at Bank of America Merrill Lynch to come back to graduate school. I remember clearly when I stepped into the office of my Managing Director (who I remain close friends with) and shared with him my decision, he took out a calculator and told me, "Desmond, this is how much money you will give up if you leave." I smiled back at him and said "I know, but I still need to go." Coming from a humble family, it was not an easy decision to give up a lucrative career path and come back to school. However, three years on, I can confidently say that I will do it again in a heartbeat.
My past three years in Cambridge, Massachusetts have been life-changing. In this post, I hope to share more on some of the activities, organizations, and groups I was part of, and the key learnings I took from my time at MIT and Harvard. 
1. The people I met stood out to me the most.
If you ask me what stood out the most for me, I would say it is the people. I have had the incredible opportunity of learning from top professors including Larry Summers, Cass Sunstein, Neil Gershenfeld, in topics ranging from computer science to the financial crisis. I had sat in seminars and talks by Barack Obama, Mark Zuckerberg, Eric Schmidt, Peter Thiel, Marc Andreessen, Lloyd Blankfein, Kevin Rudd, Steven Spielberg, as they spoke about technology, film-making, and politics. But I reckon what I value most, and what I miss most, were the people I studied with.
The first person I met at school was Sean, who is blind and told me the story of how he came to Harvard to help the handicapped find their place in the world. In a class at HBS, I met Michael who sold his Y-combinator backed start-up to Google before coming back to school. At the MIT fraternity I live in, I mentored Ben, who came to MIT when he was 15 to study physics, and just got accepted into all ten PhD programs he applied for (he chose Stanford). My best friend in school, Roberto, is running for office in Venezuela to improve the well-being of his fellow countrymen, and we used to talk about politics over our daily gym sessions at the Malkin Athletic Centre. 
2. I immersed in a diverse range of classes from computer science, Korean, to product design.
My favorite class was "How to make almost anything" at MIT Media Lab, in which I created an automated basketball machine, 3D scanned myself, and created my own self-assembled stool (which I still use today). I liked the class so much I went on to conduct research at MIT Media Lab around the topic of computer vision, face recognition,product design and created the world's first automatic milk scanner. I also took on computer science classes, including CS 50, Python, Java, and Fundamentals of Web Programming. At HBS, I learned about The Online Economy from Professor Ben Edelman, and studied Product Design under Srikant Datar. At HKS, I learned about public policy and law under Larry Summers, improved my communication skills and public speaking, and studied the fundamentals of the American political constitution. In addition, I took Korean classes daily for two whole years at 8.30am. At the MIT Sloan School, I took Innovation Teams and worked in cross-disciplinary teams across engineering, business, and public policy. 
It was a slight stretch to fit 6 to 7 classes each semester into my weekly schedule, but focusing on learning rather than grades made all the difference for me, and allowed me to pursue interesting and enriching classes. 
3. Be part of interesting organizations, clubs and conferences.
I was fortunate to live at and be part of Epsilon Theta, an MIT fraternity (or co-living group) in which I mentored and advised MIT undergraduates who majored in computer science, and physics, and math. Staying with them taught me about the importance of mentorship, as did my role as a graduate student advisor at Adams House, one of the oldest residential house at Harvard. In addition, I was also a mentor and board of advisor at Leadership Institute at Harvard College. Speaking with my students, I learned about how they became valedictorian of their high school, represented USA in figure-skating to being the first Burmese student to study at Harvard in the past ten years. 
At Harvard Graduate Students Leadership Institute, I connected deeply with my schoolmates from across the medical school, divinity school, and law school and shared our vulnerabilities, weaknesses, and life history. Co-founding the Asian Students Club, I advocated for the under-representation of Asians at Harvard, and fostered strong friendships. As part of the Tech for Change Leadership Summit, I exchanged view points with the first CTO of America, Aneesh Chopra and learned about the intersection of technology and policy. Co-chairing the Asian Business Conference at Harvard Business School, I moderated the panel on "Re-creating the Silicon Valley in Asia, where?" (conclusion was Singapore). 
4. Figure out what you want to do with your one wild and precious life.
I had started my first business when I was 17 years old, matching tutors to students to earn my college tuition fees. My second business was a Thai food restaurant, Treehouse Cafe, which I successfully sold off in my senior year. I then went on to work in investment banking with UBS and Merrill Lynch, and led up programs in Singapore and Pyongyang for Choson Exchange, a North-Korean non-profit focused on educational programs in entrepreneurship and business for North Korean youths. I went back to school to learn about what my next step would be, and I knew that it would be a defining decision. 
In New York, I had the opportunity to work as a Product Manager with WeChat, a mobile app with 700 million users, in which I helped to create and develop a chat-based product focused on improving engagement for brands like Nike, Burberry and Toyota. This work experience deepened my interest in the consumer technology space, and buttressed my knowledge in the world of start-ups and innovation. I would next go on to start QuikForce, a home services start-up focused on making moving, cleaning, and other home services efficient and easy. As part of the venture incubation program at theHarvard Innovation Lab, we grew QuikForce rapidly beyond Boston into Miami and New York and have been featured in TechCrunch, Yahoo Finance, Boston Globe, and Business News Daily. At the same time, I went on to become an investment partner at Dorm Room Fund, a $500,000 venture fund focused on investing in student-run start-ups in which I learned about venture capital, investing, and start-ups. All these experiences helped me to confirm that entrepreneurship is the correct direction for me moving forward.
5. Last but not least, keeping fit and healthy is important.
Last but not least, I learned at MIT and Harvard that among your daily schedule, keeping fit and healthy is essential and you need to work to keep it up. While at school, I took part in the New York City Triathlon, in which I swam 1.5 miles in the Hudson River, cycled 26 miles up to the Bronx and back, and ran 6 miles through Central Park. As part of the race, I also raised funding for under-privileged children in New York to help them get a better shot in life. In addition, I took part in both Harvard and MIT's intramural sports tournaments in both basketball and badminton, and has developed a scheduled of daily morning exercise regiment combining gym, running, and swimming. Of course, I still enjoy a bi-weekly dose of basketball depending on which school basketball court I happen to end up at!
Indeed, my time at MIT and Harvard has been life-changing, but I know the journey has only just begun. 
Calling all HuffPost superfans!
Sign up for membership to become a founding member and help shape HuffPost's next chapter
BEFORE YOU GO
PHOTO GALLERY
Money's 2016 Best Colleges