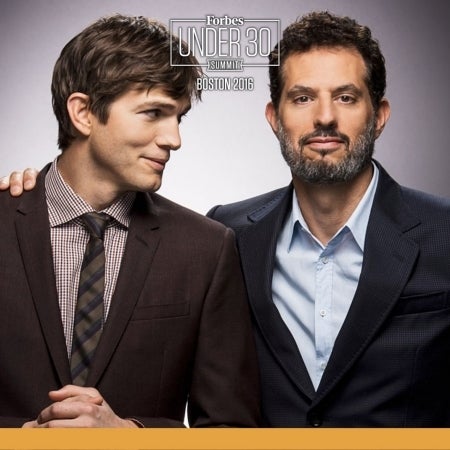 The Forbes Under 30 $1 Million Change the World Competition is the largest ever for young social entrepreneurs. Schusterman Foundation and Forbes were the hosts for the Nonprofit Entrepreneur Component in this year's competition taking place October 16-19 in Boston. Forbes called for U.S.-based social entrepreneurs who are advancing solutions that will improve educational outcomes for PreK-12 students nationwide, with particular focus on low-income and urban communities.
One of my favorite mottos is "Go big or go home", and besides, who wouldn't want to be selected as one of the world's best entrepreneurs? My non-profit Girls Above Society met the criteria for the competition and it seemed natural that my non-profit should be judged by the best in the business against other world class organizations. I am a realist and knew Girls Above Society might not have the economic statistics Forbes might be looking for but I also know from experience that if you get a chance, take it. If it changes your life, let it.
Submitting the application was a much more in-depth process than I had expected. This was a good sign that Forbes was serious about their selection criteria and right away I knew this was a unique opportunity to gain insight and perspective about my non-profit. Once I clicked submit, I was hopeful, anxious, excited and realistic, but most of all I was curious.
A few weeks later I received an email stating I had not been selected to pitch my idea on the Forbes 30 Under 30 Summit stage. Yes, this was a disappointment, but what I hadn't expected was the detailed feedback I received from the Forbes judges. Their mentorship is invaluable. The best part of learning from their wisdom is that one day I will be able to pay it forward.
We hear it all the time and I speak about this often. Mentors are the glue that guide entrepreneurs, shaping them as they cut a new mold into society. Recognizing the need for mentors puts you ahead of the curve, and most young adults fail to take advantage of the very element that can accelerate their idea, business or career. The second biggest challenge is being able to take constructive criticism, assess the damage and move forward, setting the bar even higher than before. Those who are quiet and listen are the one's who make waves.
So…I got really quiet and I listened. This was an opportunity to receive unbiased, serious feedback (from the most successful industry champions) and I was almost…almost afraid to read the results. One thing I learned and am often reminded from my mentor Cylk Cozart, is that opinions are just that: one persons opinion. In the grand scheme of things, one or two people could be way off base. We have the freedom to take it and learn from it or leave it.
Forbes Change The World Non-Profit competition uses criteria such as market identification, solution and social impact, and overall impressions. In essence, a team of personal mentors are helping shape Girls Above Society as it goes global. Their feedback has already identified opportunities to improve that are now being implemented. The value of their feedback is priceless.
Jeffrey Martin and his organization honorCode, won the $500,000 Global Change the World competition for nonprofit entrepreneurs as part of the Forbes Under 30 Summit 2016. I am excited to see honorCode excel and reach classrooms worldwide. Congrats Jeffrey!
In deciding whether Girls Above Society would take the stage at Forbes Under 30 Nonprofit Competition and pitch their organization, the judges vote was two Yes, one Not Sure and one No.
I'm only twenty-one. I've got nine more years to compete! Thank you Forbes, Ashton Kutcher, Schusterman Foundation and judges for giving me the opportunity and detailed feedback I needed to continue my journey and blaze a trail for girls around the world.
Calling all HuffPost superfans!
Sign up for membership to become a founding member and help shape HuffPost's next chapter
This post was published on the now-closed HuffPost Contributor platform. Contributors control their own work and posted freely to our site. If you need to flag this entry as abusive,
send us an email
.