The clock struck 5am and I had already been cycling indoors for an hour. With two more hours to go for my triathlon training, I downloaded one podcast after another.
Listening to podcasts became my choice of 'infotainment' during exercise, driving to work, and when working on tasks that didn't require intricate thought. It's like feeding two birds with one scone. I'm learning something by listening to meaningful content while also exercising, driving, or doing work from the home office.
Back then I didn't know I would find podcasting to be part of my life's purpose. I certainly didn't think I'd ever create a podcast that hit the top 5 list in Business and Careers.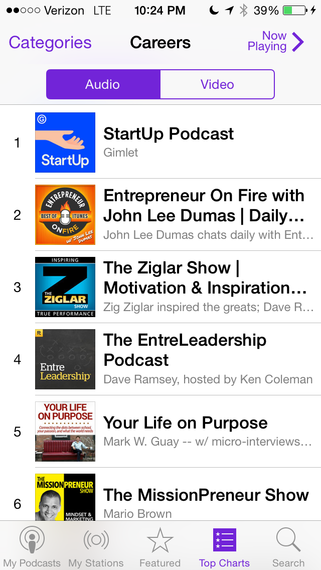 I'm a connector at heart. I love hearing other people's stories. When I listen to someone's story, I immediately think of others who they should talk to to help them on their journey. I believe conversations with the right people can help us grow and rise to a new level of actualization (to use Maslowian terms).
That's why I've gone on to launch not one or two, but three podcasts.
There's just something so exhilarating about a podcast launch. It's a new level of exhilaration and equally terrifying at the same time. This is the third one I've done and there are a few things I wish I knew back when I launched my first podcast.
Many people have told me personally how they plan to launch a podcast one day, so here are a few tips I put together of what I've learned from launching three podcasts.
In my opinion, everyone should launch a podcast at some point. Not only does it allow you to connect to your audience better than a blog, but it's fun too.
The first podcast I launched is called The Transforming Education Podcast. I eventually pressed pause on it so I can focus more on growing my second podcast, The Traveling Cup. I still receive emails, however, from education transformers who just learned of The Transforming Education Podcast.
Your Life on Purpose is my third podcast launch and it's completely different from the other two. Unlike the others, this podcast is not interview-based and is really short (under 10 minutes). It's also highly focused and is the go-to place for career and life-planning out of school. On top of this, this podcast has written content to go with it. It's the audio component of the e-guide, Your Life on Purpose.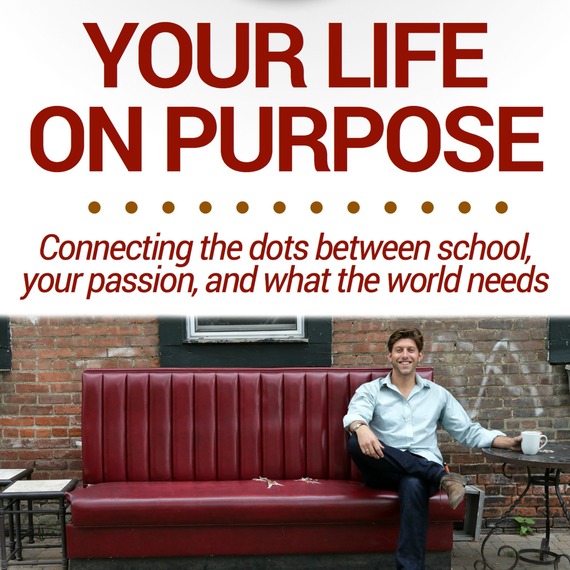 I'll have to write a whole other post about how to choose the right format for a podcast because a lot of reverse engineering went into the design of Your Life on Purpose.
In short, I'd stray away from starting up a podcast that interviews a wide-range of people and doesn't have a clear micro-niche focus. There are just too many podcasts out there who already do that and that'd be a 'red ocean' of a time to get noticed -- meaning you'd have a lot of competition.
That said, sometimes just starting a podcast and having a wide-range of interviews can really help those who wander too much find a more focused purpose.
Dorie Clark convinced me otherwise and suggested that I stand out by swimming in a blue ocean (where there's little competition) and launch a podcast that is super focused. Your Life on Purpose then became the one-stop source for building a stellar life plan in micro-content format.
So, let's get to it. These tips are just for the podcast launch.
5 Tips on Launching a Podcast

1. Ask for Help to Get on New and Noteworthy

This one seems simple, but I completely ignored it during my first and second podcast launch. You're going to need a small army to help promote and stir up attention when you launch your podcast. There's a bit more to it, but essentially to get on New and Noteworthy, you'll need two things:
A lot of 5+ ratings, reviews, and subscribers. iTunes likes momentum, so it's key to build this through the first week of release.
At least 5 episodes. When I launched both The Traveling Cup and Transforming Education, I completely ignored this and lost out on so much opportunity for exposure. I launched both of these podcasts with just one episode and relied on word-of-mouth to grow my listenership.
2. Quantity and Quality

To be honest, I'm not even sure if 5 episodes at launch will cut it for much longer. It used to be you'd only need 3 episodes to get on New and Noteworthy. Now, high-quality podcasts are starting with ten, if not more, episodes. I launched Your Life on Purpose with seven episodes.
You'll need quantity AND quality. So, hire a good audio editor if you don't know how to do it yourself and make sure to use a good microphone. Treat your listeners' ears with love.
3. Don't Interview "A-Listers" Solely to Build Numbers

By all means, one of the greatest benefits of launching a podcast is that it gives you access to leaders in your respective field. When just starting out, most A-Listers wouldn't give you an hour of their time for free. Most are happy, however, to sit down for an hour to record a podcast because this helps spread their message to your audience.
I've been fortunate enough to interview Seth Godin, Pat Flynn, Scott Harrison, Pamela Slim (and so many other amazing changemakers). And I couldn't have done it without launching a podcast. But, and I mean this with sincerity, don't interview A-Listers only to increase your listenership. Why? Well, for two reasons.
You can't expect A-Listers to share your interview on their platform. Yes, they may do this (and that could be helpful), but it's not a guarantee and you shouldn't expect this. Treat your interview as a means in itself and not a means to an end.
It doesn't do all that much to ratings. For instance, when I A/B test two interviews -- one with a guest who has a HUGE following and another who is just starting out -- and they both share the podcast episode on their platforms, it doesn't drastically change the number of listens. Seriously.
I highly recommend an interview-style show because it's tremendous fun. You get to put out a great podcast episode AND you get to meet so many incredible people with such beautiful stories to share.
4. Give Instructions on How to Help

I have to thank both Meron Bareket and Scott Oldford for the help with this one. Both of them told me that I should make a personal page which includes a video on how to leave a rating/review on iTunes. This is a simple way to be authentic when asking for help and guide people who may not know how to leave a review. It's actually not all that simple to leave a review, so you do need to show people how to do it.
Here's the personal page I made.

5. Share Your Wins

Have you ever been to a marathon or triathlon? Perhaps a swim meet? One of the things that makes these events so much fun is the cheering. People stand on the sidelines and root on their family and friends. It helps keep the athlete going and also makes the crowd feel like a part of the race. It's the same for a podcast launch.
Take screenshots of your podcast as it climbs the ranks in New and Noteworthy. Reach out directly to those you asked for help and thank them for helping. The photos give proof that their efforts went to something good and they feel included.
Because the truth is, your success is purely the sum of those who have helped you along the way.
Popular in the Community