"They're just bodies!" my friend shouted before cannonballing into a sudsy backyard pool. It was summer in Texas, and every guy I knew was skinny dipping while the teenage women in my circle stayed seated in an adjacent hot tub, bikini straps knotted tightly around our necks.
It's a scene from my past I remember well, a missed opportunity to do something that's come to symbolize spontaneity. When the memory bubbles up, I think about the dissonance between how I talked about myself at the time ("open"), and how I acted ("closed-off").
I've tried to reconcile the two by thinking of nudity as a put-on sort of openness, a particularly unfree way of wearing one's free spirit as a badge. Because clothes are the norm, not wearing them is certainly more of a firm declaration than wearing them. Therefore, my teenage self rationalized, nudists and others willing to get naked on a whim aren't free -- they're posing as free.
The truth, I've learned, is simpler: the thought of semi-public nudity taps into a few deep-rooted fears that most of us share. Embarrassment is the obvious phobia that's associated with being naked -- when you disrobe in public, you're shirking off the most basic rules of social etiquette. Beyond the basic desire to keep one's reputation as a functioning citizen in tact, however, is the desire to assert one's individuality, which clothes can colorfully adorn.
Inviting others to judge me, or at least perceive me, without my carefully-selected armor seemed not only the stuff of nightmares, but also a waste of the long hours I'd spent deliberating over necklace length, belt color and pant tightness. The girls I grew up with -- many of whom went on to work in nontraditional creative professions, set-hopping as costume designers or whipping up whimsical graphics for popular brands, and can therefore be classified as alternative rather than traditional -- clearly felt the same.
We were taught to express our personalities -- those traits that separated us from each other, and from the easy-to-assume public decision that we were mere sex objects -- through our clothes. Bright lipstick meant a cheery mood; clunky shoes meant a lazy afternoon was in store; breezy blouses in February meant we looked forward to spring. To strip all this off seemed counter to all the work we'd done to assert our individuality. Judged as we were by our appearances, our appearances mattered in ways both deep and superficial.
Which is why, 10 years later, when I heard about a chance to sit as a nude model for a crew of great artists and illustrators, my initial response was, "I'll have to think about it."
Like most designers who got started in art school, Mike Perry's career began with drawing naked people. That's not an entirely accurate way of putting it, of course -- he took figure drawing classes, sketching the poses and gestures of sitting models, many of whom posed nude. It's a practice that introduces artists to the way humans move, and the way our most primal gestures form lines and shapes that are familiar and evocative, even when abstracted.
As an artist who works in a multitude of mediums, including sculpture and screen printing, Perry doesn't find himself sketching human figures as often as he did as a student. Instead, you'll find his colorful text-based illustrations on sneakers, in magazines, and in the introduction to "Broad City."
But last week, he invited a handful of those interested in his work to sit while he sketched their poses alongside a handful of other working artists. Although he didn't mandate that the models were amateurs, most were standing nude for the first time, resulting in unconventional bodily contortions and motionless poses. It's a project that's been going on for four years, each session bringing a new crop of emboldened fans and fellow artists.
"It started from a bit of a conversation in the studio about how much we missed doing figure drawings," Perry told me over the phone. "It's just one of those things you do so regularly when you're in art school, and then you find yourself years later, when you're running your business, having a practice, trying to make drawings, and you realize that was something you enjoyed so much."
As the project has expanded and evolved, Perry says it's become more about the models' experiences than the artists', who approach figure drawing almost clinically. "It's an academic exercise for the artists, but the act of posing becomes it's own story," Perry said.
For this reason, Perry and a few of the artists who participated in this year's Get Nude Get Drawn event agree that amateurs can be more interesting to sketch than professional models.
"There is a certain spontaneity that they bring which definitely makes the experience more unpredictable," conceptual illustrator Josh Cochran added. "Professional models are great, but they all sort of bring an expected level of energy and poses which I've done a million times in school."
Illustrator Julia Rothman agreed. "Most of the first-timers who came seemed a bit unsure of how to pose," she said. "Their poses were often static -- standing like they were in line waiting, or sitting like they were at a coffee shop. It created a good challenge for me because I had to think about the composition more and how to bring interest to the space on the page."
She noted that while most of the models who participated were women, probably the most brazen model was a man, who felt comfortable bending over, and laying on his back with his legs in the air. "His personality really came through and the drawings are funny," Rothman said.
Unsurprisingly, Rothman's almost analytical approach to drawing naked models resonated with each artist I spoke with. Jon Burgerman, whose playful, amoeba-like drawings and murals are a hit on Instagram, echoed her thoughts in an email.
"It's really quite a beautiful thing to put down some marks on a paper and try and describe a naked person. It feels very open and pure," he said, confirming that for those whose language is comprised of curves and lines, a hand on a hip or an unwashed bob communicates vibrancy and personality as well as a quirky fall sweater, or any other carefully selected article of clothing.
"I'll have to think about it," I told my co-worker when she sent around a link to Perry's upcoming sketch-fest. I figured the experience would be a cool thing to write about, but was also urged on by a nagging thought that this could be my chance to undo the meek choice I made as a teenager who didn't practice what she preached.
Because sitting as a nude model is within the realm of socially acceptable nakedness -- at least more than, say, showing up to work unknowingly pants-less -- I wasn't really scared of being ridiculed. I was, however, worried about how I'd be perceived without the neutral-hued sweaters and clunky black boots I've chosen to wear most days, maybe meant to represent a peaceful yet alternative disposition.
When I get dressed each day, I'm vaguely aware of both the desire to express myself, and the desire to not impose my personality too assertively on others. I'm aware, too, that my tight-laced shoes and A-line dresses call for a certain way of standing and sitting -- they call for inaction, for polite behavior. All of these wardrobe choices are like loose guidelines for how I'll stand, sit and even talk that day. Without the structure they provide, how would I stand, sit and talk? The thought of such openness scared and excited me, so I agreed to participate.
The day of the drawing, I woke up and showered, but paused before applying the makeup I usually wear. Would eyeliner and tinted lotion interfere with the spirit of the project? And, by that logic, should I not style my hair? Should I let it flow freely in never-washed, never-cut tresses? This line of thinking quickly spiraled into a creed in favor of a return to my primal roots, and I decided makeup was OK because it'd help me feel more comfortable, and pose more naturally.
It turned out to be the right choice, because when I showed up at Perry's studio and sipped a beer with the artists before taking my clothes off in a room filled with light and fun and beach balls, I didn't feel the need to sit still or cross-legged. I didn't think about sucking in my stomach or angling my arm in a way that'd project minimal flab.
I stood for a five-minute pose with my back to the illustrators before turning around to act like I was climbing a nearby ladder. I didn't give the pose much thought; it's just what occurred to me in the moment. I didn't feel closed-off or particularly open. I didn't feel exposed or naked, but I didn't worry about what I was expressing, either. I positioned my foot on the first step. I reached my arm up toward the highest rung.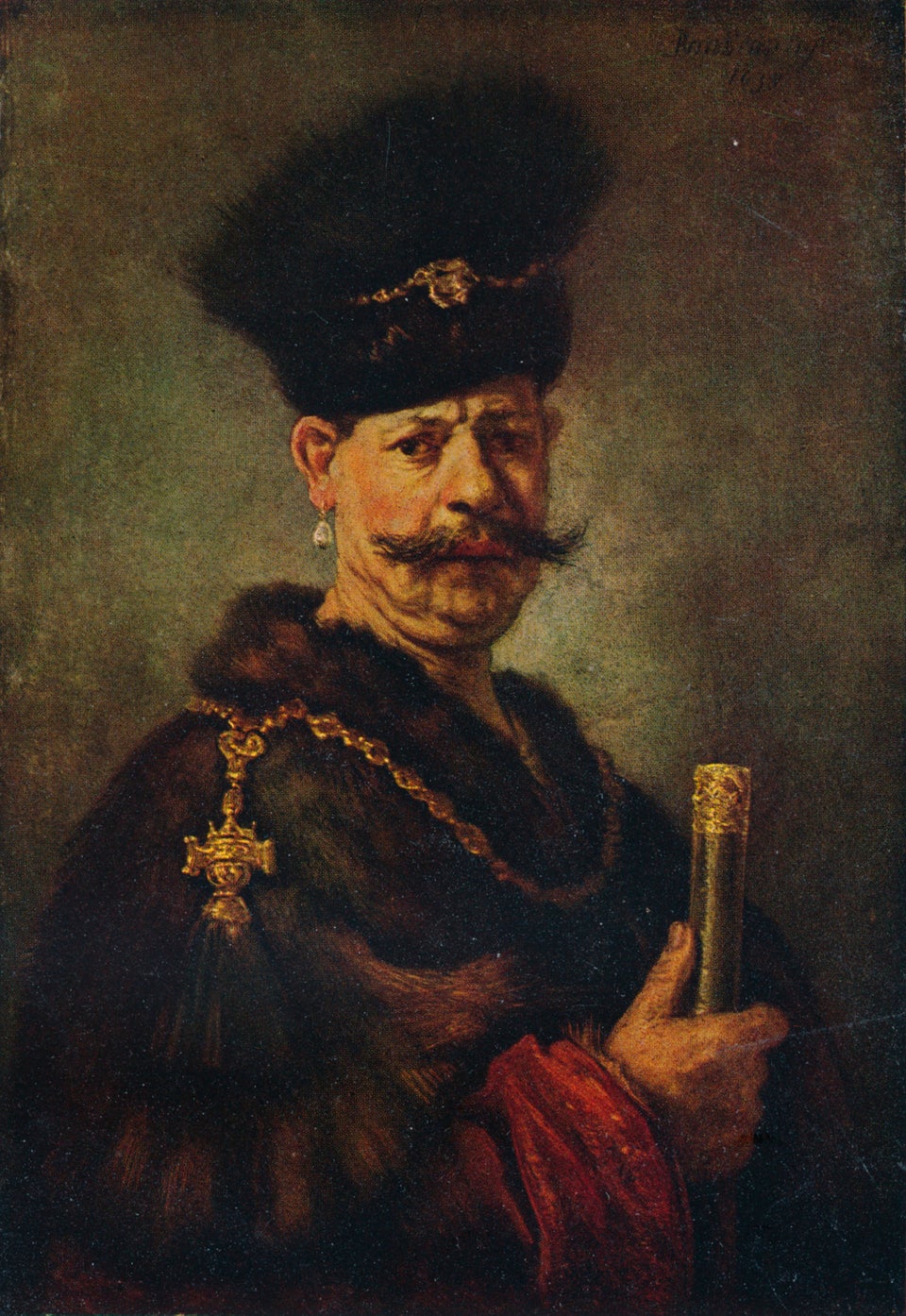 20 People From Famous Paintings Who Can't Even
Popular in the Community