For wounded service members returning from combat, the road to recovery can be long and challenging – there are frustrating plateaus, obstacles, and valleys. But there are also peaks, and this month in particular, we are reminded that the human spirit and can conquer injury to thrive.
From Sept. 7 to Sept. 18, Rio de Janeiro hosted the 2016 Paralympic Games. This year, athletes from more than 170 member nations traveled to Brazil to compete in 528 events across 23 different Paralympic sports, spanning 11 days of competition.
Athletes came to the Paralympic Games for a spectrum of reasons – from conditions they were born with to traumatic injuries sustained later in life. But for a growing population of competitors, the games follow a career of military service.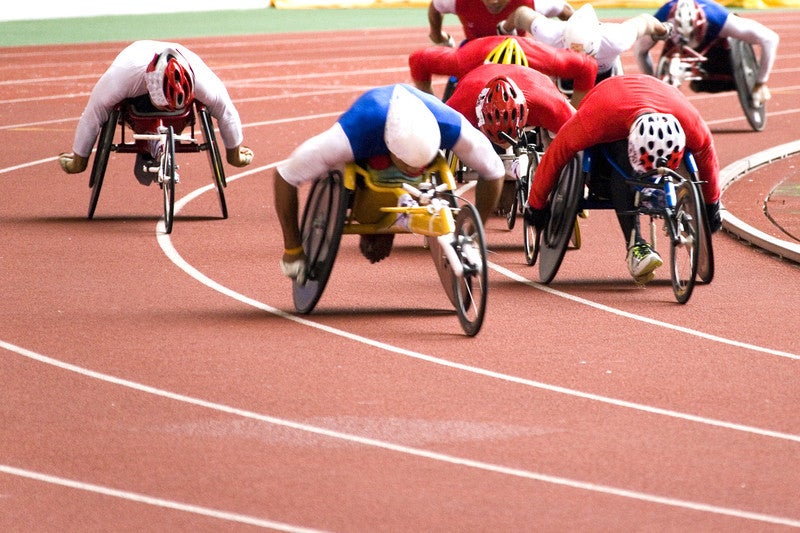 As the pinnacle of adaptive sports, the Paralympic Games have roots in military rehabilitation. Shortly after the end of World War II, Sir Ludwig Guttmann organized the first Stoke Mandeville Games, recognizing the need for recreational outlets for the wounded British soldiers under his care. In 1960, 400 athletes from 23 countries came together for a truly international Olympic-style competition.
Since its origin, the Paralympic Games have supported sports and exercise as important methods for improving the health and well-being of all veterans with disabilities – physical, mental, and emotional. For many wounded service members, their desire – and sense of responsibility – to represent America on a national stage is a primary source of motivation to pursue Paralympic sports. Many more seek a renewed sense of purpose through athletics and team camaraderie.
This year, America sent 289 team participants to Rio. Of those athletes, 35 were active duty or military veterans. Making up 12 percent of the team, the number of service members has increased from previous games (8.8 percent in London and 7.5 percent in Beijing).
Today, the steady and significant growth in veteran participation is overwhelmingly positive for the community. Not only do these athletes demonstrate all the incredible feats still possible after injury, but they are a source of inspiration for warriors acclimating to life after combat. I am proud to say the organization I work for, Wounded Warrior Project® (WWP), has served some of these incredible athletes, some of whom medaled in their events.
Watching the Paralympics this month as a former Olympic coach myself, here are a few of my takeaways:
Move forward with spirit.
With grit and determination, we can all – regardless of limitations to our minds or bodies – embody the Paralympics motto of "Spirit in Motion."
Take Melissa Stockwell, for example. For her whole life, Melissa wanted to join the Army, and in 2004 was deployed to Iraq. But the next month on a routine convoy, her vehicle was struck by a roadside bomb, resulting in the loss of her left leg above the knee. But this Purple Heart and Bronze Star recipient kept moving forward, becoming the first Iraqi War veteran to qualify for the Paralympics in swimming before earning a bronze medal in the first ever Paratriathlon in Rio this year.
"Spirit in Motion" is a reminder to continuously move forward toward positive change and new achievements – small and large – and it's something we can all take to heart in our daily lives as we get out there and push ourselves to new heights.
For many of the athletes competing in Rio, it was the encouragement of a friend, loved one, or coach that got them into their sport in the first place.
For John Gilbert, a member of the United States gold-winning wheelchair basketball team, it was his mom who gave him courage and strength. He remembers his mother sitting on the floor and making a free throw shot, saying "If I can make it, so can you."
Events like the Paralympics go a long way to change the perception of wounded warriors. Patricia Collins lost her lower left leg in a car accident and returned to active duty, where she continued to serve as a paratrooper. Following her 25-year-career, she represented America this summer in the Paratriathlon.
These athletes and their inspirational stories are reshaping our ideas of what athletes and champions look like. However, we still have a long way to go. Our warriors still face significant obstacles in their recovery process, and far too many still do not find the care and support they need to thrive.
Thankfully, there are a multitude of services and organizations – including Wounded Warrior Project – that exist to not only offer health and wellness programs but provide that all-important support structure.
So this year, let's keep the Paralympic spirit alive for more than the 11 days of competition – let's carry that drive to move forward toward positive change with us throughout the year.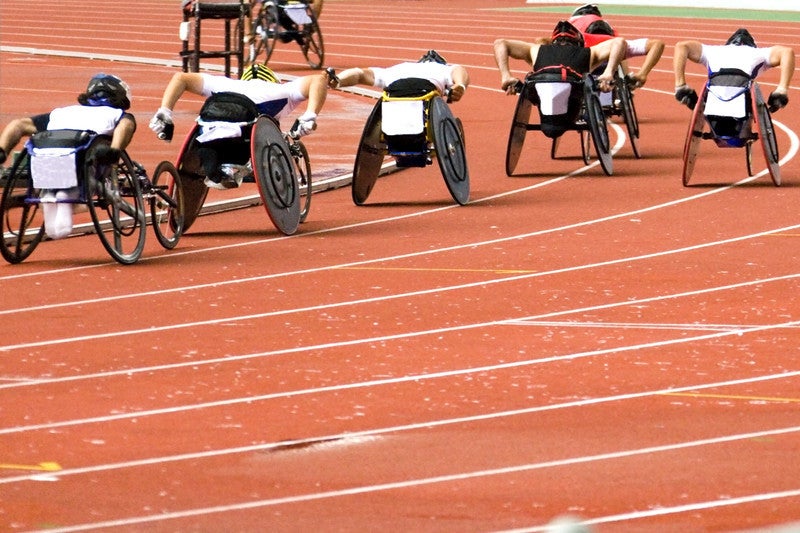 REAL LIFE. REAL NEWS. REAL VOICES.
Help us tell more of the stories that matter from voices that too often remain unheard.
This post was published on the now-closed HuffPost Contributor platform. Contributors control their own work and posted freely to our site. If you need to flag this entry as abusive,
send us an email
.