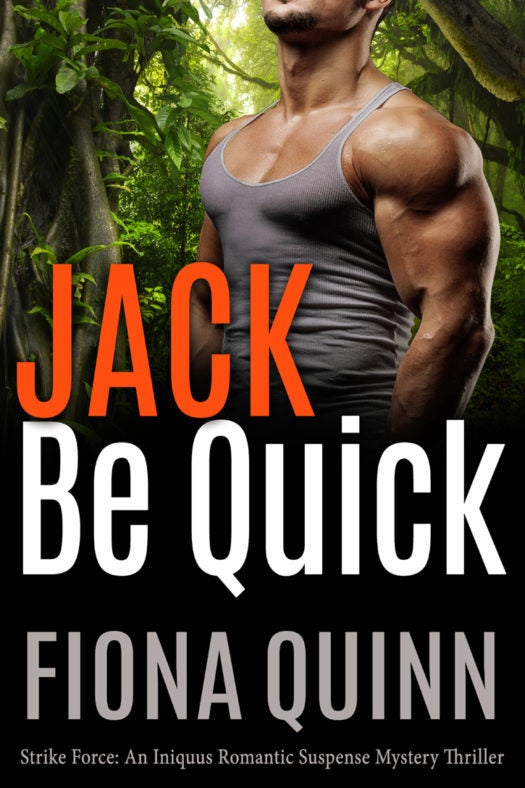 ** Today I'm turning the blog over to my guest author, Fiona Quinn, author of JACK Be Quick. She's sharing her amazing adventure of researching her new book! **
When I joined the Search and Rescue team, I was given a mentor, Brian, to help me get off to a good start. Having been a Girl Scout leader for over a decade, I already had some expertise in the woods and most of the necessary equipment on hand. One day, Brian came over to my house to inspect the survival pack I'd put together. As we walked to the side door, he stopped to look at my rhododendron in its full display of beautiful violet blooms. Hands on hips, shaking his head, he asked why I had planted it. The truth was that I'd received the bush as a gift when my third child was born. It had been a barely-alive bush in a gallon bucket and now, twenty years later, I loved that the plant had grown to the same height as Kid #3. That bush was a source of pride. I didn't understand the sour look on Brian's face as we moved into the house.
Fast forward a few months. I totally understand that look on Brian's face. I hate rhododendrons. Rhododendrons are the bane of Virginia searches. In order to fully clear an area, a searcher has to climb through these long obstacle course bushes that seem to be created by the devil himself so he can laugh at us.
Worse than those darned rhododendrons? Briars. Sheets of briars. Curtains of briars. Briars that snag at our clothes, wrap into our packs, swipe hats from our heads and glasses from our faces. There's no going around the briars. When you're walking a grid, searching for clues, it's straight through.
The last time I was out on a search, Brian happened to be searching next to me in a swamp. He put his hand on a tree trunk to help him balance as he scooted under the briars and past the rhododendron when BOOM! The entire tree–and I'm talking about a tree with a three-foot trunk circumference–went crashing down. That's why I now call him Paul Bunyan. Paul and I stood looking at the tree for about a nanosecond before we were off searching again. On that particular day, with the temperatures in the nineties and the humidity at eighty percent, the mosquitos found our sweaty faces particularly delicious. If we stopped, they swarmed.
Despite what I've just written, I truly enjoy being on the Search and Rescue team. It's not easy, but it is important. I'm honored to be part of a such a dedicated group of people. Also, I have to admit, I like it for the misery factor. Yes, you read that right. Believe me, there's not a masochistic cell in my body. But professionally, it's necessary for me to understand just how miserable a mission can be. It's important for me to know how the brambles wrap my ankles to trip me. To struggle to stay positive, smiling, and kind to those around me as the heat beats down on my head. To feel the weight of my pack after five hours traipsing up and down the mountain side. I need to find where the blisters form (and it's not where you'd think). I believe that first-hand knowledge, even if it's only the tiniest glimmer of reality, helps my writing be more vivid and correct.
Imagine reading a book in which the heroine was saved by a retired SEAL. He swept her romantically into his arms. She clung to his neck as he cradled her against his chest. Then, he ran five miles through the jungle to safety. I'd be laughing so hard, I'd be crying. Though I'm certain that wouldn't be the emotion the author was going for.
Sure, if I was in the backcountry and someone was strafing the area with their AK on full auto, I'd try my darndest to get myself out of Dodge. Running though? Hmm. Consider the obstacles of wayward vegetation: falling trees, vines, stumps and roots… Consider that the ground is almost never flat under foot. Consider that the debris that falls to the ground is not only slippery, but it hides holes. Deep holes. Now imagine the hero stagger-running forward — a sixty-pound pack on his back, a damsel draped (beautifully) in his arms. He can't see where he's putting his feet past her heaving bosom. She must weigh a good hundred and twenty pounds. Readers, have you been to the gym? Have you seen the guys with their Rambo-muscles lifting a hundred and twenty pounds? Does that look easy? (I swear, Hubby, I'm just looking at the men's muscles for research purposes.)
Notwithstanding that hundred and eighty pounds of extra weight, our hero is running full tilt. Dodging bullets. Scrambling through the foliage — Please note, there are one thousand seven hundred and sixty yards in a mile. In five miles, this guy has to sprint a football field eighty-eight times. With that in mind, that five-mile run might seem unreasonable. In this scenario, the more likely outcome is that after a hundred yards of super-human effort, our hero's foot goes down into one of the holes. Crack! The hero not only dumps the lady-in-distress onto the (snake and poison ivy covered) ground, but now he's writhing in agony with a broken leg. His bellows call the bad guys to their location like the sweat on a search and rescue team member's face calls in the mosquitos.
There's a reason why SEALs say, "Slow is smooth and smooth is fast." There's a reason why a SEAL probably wouldn't be tearing through the jungle. There's also a reason that writers are told "write what you know."
And what I know is, it ain't easy to hack your way through a curtain of briars.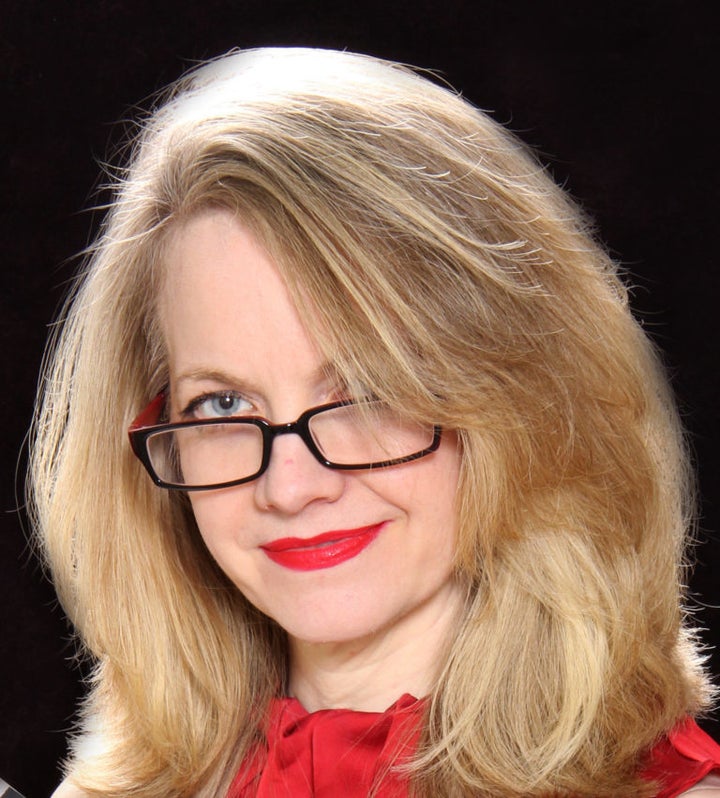 Fiona Quinn is a mystery/suspense/thriller novelist and blogs for ThrillWriting – Helping writers write it right. Her newest novel, JACK Be Quick (JULY, 2017) takes place in a rainforest in Paraguay. Quinn uses her foreign travels hiking in rain forests along with her experience on the search and rescue team to inform her writing and bring the reader into her fictional world.
Related
Popular in the Community