Backpacking solo through Southeast Asia for five months at 26-years-old taught me a hell of a lot: to live minimally, get out of my comfort zone and to focus on the here and now; just to name a few. When the date to fly home drew near, and I knew I wasn't ready to hop on that plane, I cancelled my ticket and decided to move to Chiang Rai, Thailand instead. I figured making the transition to expat wouldn't be that difficult since I'd already been traveling around the region for the past few months.
A page turned and a new chapter began. The tropical beaches, elephant rides, backpacker towns and guided trips gave way to something that was chillingly real. It hit me: I'm living in a developing country where barely anyone speaks English. A new game of survival had begun. Here are the 8 nuggets of wealth I've learned from becoming a Thailand expat in my 20s.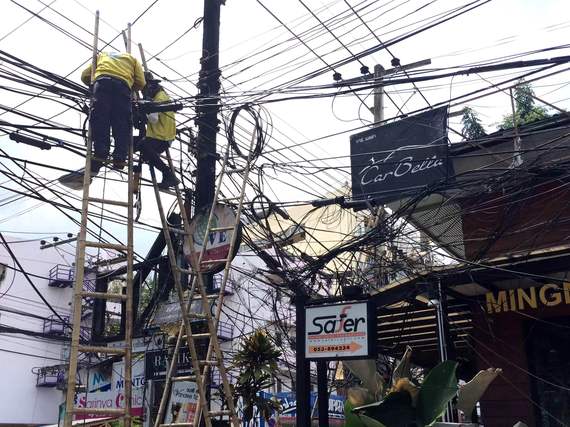 You began to observe the unique history and culture, as well as the modern day politics and social norms. It's much more than just the happy, tourist laden areas. The local government and police can be unjust at times and no one does anything out of fear. Discrimination is real, and this can pertain to race, gender, religion or nationality.
Where do I shop for food? What about healthcare services? How do I find a place to live? Some locals are willing to help and some aren't, granted they speak a lick of English in the first place. It's humbling, but also pushes you to step up and take action for your well-being.
Not Everyone Speaks English *Gasp*
Yea, true story. When you live in Thailand, don't speak Thai and understand little about the culture, it can make you feel vulnerable and alone. Make an effort to learn the native tongue, even if it's just "hello" and "thank you". Read some books and sign up for some language lessons. You could even enroll at a local university and kill two birds with one stone: student visa for a year and you get to practice the language.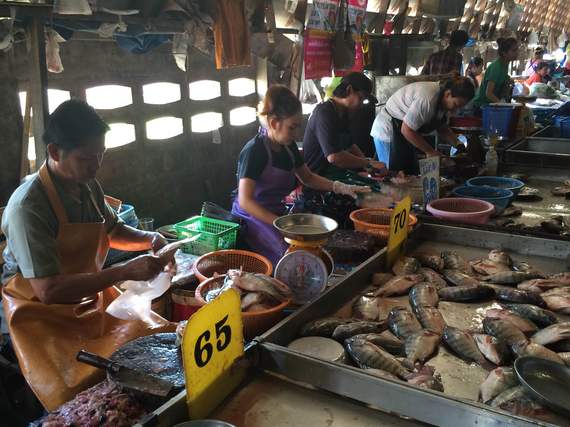 When There's a Hair in Your food or Your Vegan Expectations are Not Met...
Go ahead and throw that temper tantrum. Yell profanities and demand to speak to management. In Thailand, don't expect FDA approval ratings. Restaurants are typically family run, and you are eating the same cooking that they eat (if you are eating cheap and local).
Dining with others becomes a special time each day warranting peace and goodwill; a universal, basic human need that unites us all, no matter where we come from or what language we speak. It's nourishment and something to be grateful for. You learn to shrug and let it go. If there is an ant on your spoon, you might even just ignore it and swallow....mmm tasty.
You Can't Afford to Be Afraid
When you feel a bit strange and freak about malaria, you visit the bustling, overflowing government hospital for the first time. Metal roll-away hospital beds line the sides of walkways and sickly bodies watch dully from atop the thin, plastic mattresses as they wait to be seen by a doctor. Suddenly, you don't feel sick anymore.
You buy a motorbike and fall a few times, but get back up and drive on. The nit-picky helicopter parenting you see back home becomes a joke when a 10-year-old fixes your broke-down motorbike. You're not even fazed when one whizzes past, a baby sandwiched between mom, dad and two siblings. Car seats? What are those? You begin to realize, that there are more important things in life than to be scared all the time.
You miss Christmas and concerts and Sunday brunch. You miss hitting up your best friend at 5 p.m. after a long day at the office to drink wine and watch Netflix. You miss delivery pizza and tailgating at football games. You miss central air conditioning and trivia night every Thursday. Don't forget, you had your own life and culture back home. You understood the everyday ups and downs, because it is YOUR culture.
When you're an expat, you start to become part of a new culture. It is curious and exciting, as you are growing and challenging yourself in new, healthy ways. But, you get homesick from time to time, and that's normal. It makes you appreciate your homeland and the people in your life even more, and keeping in touch with family and friends becomes a treasured priority.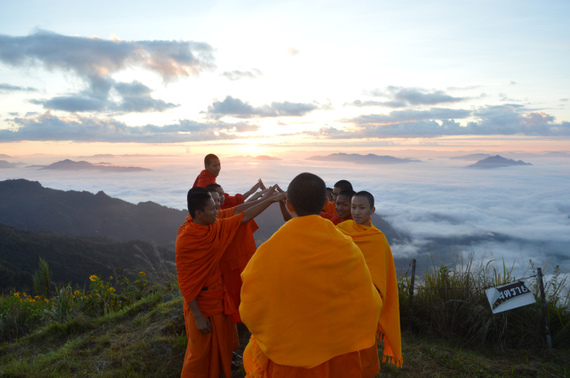 You Meet People You Will Never Forget
They will make you laugh, make you cry, call you out and get drunk with you just like your best friends back home. But, you will begin to notice little things about them and it will hit you- they didn't grow up like you did. When you are helping your lady boy Thai friend chop fruit and she takes the knife away from you because you are literally butchering the damn pineapple, and then easily carves a masterpiece with delicate strokes and perfectly manicured nails, you learn that she had to help run a small fruit stand in the market growing up. That server you laugh with at the bar on Friday nights is always smiling, but she's also working her ass off to support the three parent-less children she took off the streets to care for.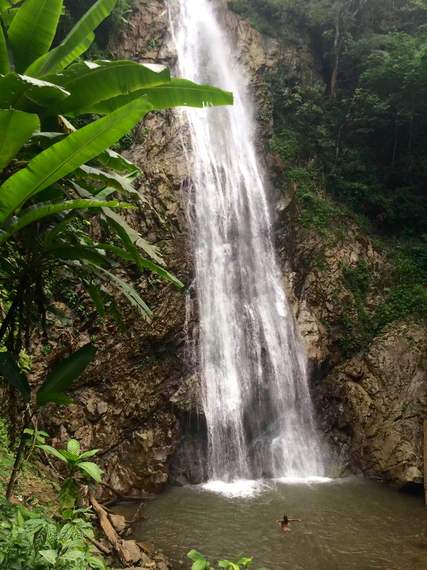 When you live in Thailand, life slows down. You chill out and appreciate the little things, because these are what truly make you happy at the end of the day. You notice the sweet smell of dragon fruit blossoms as you take a stroll down the street to fill up your water bottles (you'll get sick if you drink the tap water). You aren't sure what the latest fall fashions are, and you don't really care. You shop for everything at the markets and can haggle in Thai like a pro.
Motorbike scars are golden tales of adventure and you live side by side with rats and geckos. Every day when you go to that same khao man kai restaurant, the Thai family that runs it already has your favorite order prepared just the way you like it. Dewy evening chill shines on your temples as you kick that motorbike into gear, the sky pink and hazy as the sun sets behind incredible limestone hills. You feel wild and free in a beautiful country, and you realize: I am strong and I can get through anything.

And then there's cheese
You begin to have recurrent, torturous dreams. They always start the same way, with a wide, silver platter brimming with thick, stinky cheese wheels. There are wedges of creamy brie and sharp white cheddar, snow white crumbles of feta and melted queso cascading in thick, gooey waves. When you become an expat in Thailand, you miss cheese.... a lot.