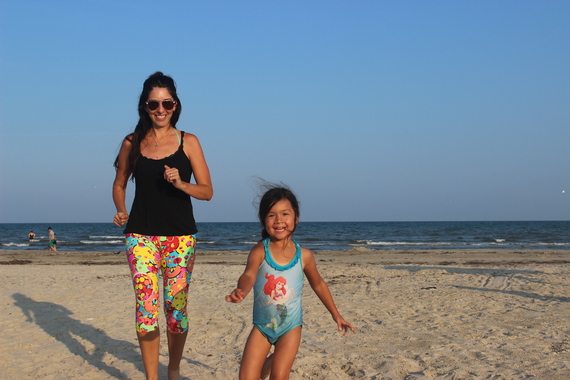 I know my children have to live their own lives and make their own mistakes, because that is how we grow as people. But my wish for them is they also learn from my mistakes. I try to live a healthy, well-balanced life, not just for me, but for them. I hope they don't have to experience these struggles -- instead, I hope they'll have a better starting point than the one I had when it comes to living a balanced life of food and fitness.
What I Want My Children to Know About Food and Fitness:
Don't be afraid of food. We recently went on vacation and enjoyed going out to eat -- from salads to burgers and pizza and delicious desserts. Not once did you hear me say, "I shouldn't be eating this," or "There goes my diet," because I'm not on a diet. I didn't have my purse stuffed with bags of carrot sticks or plain chicken breast. Food is not the enemy, nor should it be feared. As we dined on fried shrimp and laughed at Baby's face tasting his first pickle -- I saw your bright smiles, red cheeks, wind tossed, beachy hair, and I knew THIS is what I wanted you to remember -- your family loving life, not your mother afraid of food.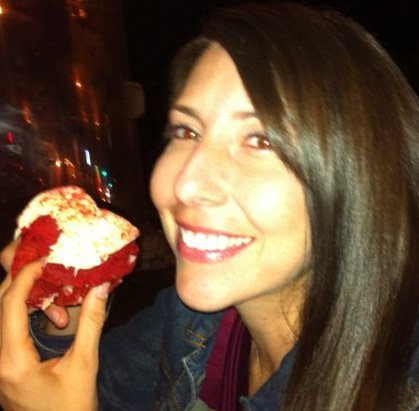 Do something you love. Working out is meant to be tough. You were made to sweat and it's OK to feel like you're pushing yourself out of your comfort zone and into an area where you want to give up, but you also want to finish what you started. But be sure to find something you love so that you always have that to keep you moving on the days you may not want to. For me it's running, it'll always be running, but for you it might be swimming, zumba, hiking, cycling, walking, or karate -- or maybe it's a mix of many things. Take the time to find the "thing" that you love to do. Sometimes it'll take time to fall in love with it, so be patient and don't give up before you've given it a fair shot.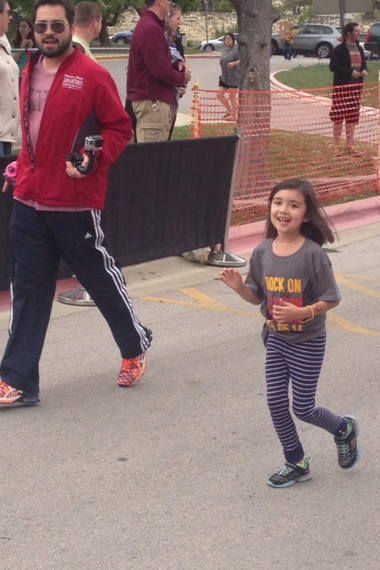 Be nice to yourself. When you look in the mirror and see an extra 10 pounds or a dimple or two in your legs, don't let yourself say mean things about yourself. You are the only YOU in this world. You can love yourself even if you are trying to lose extra weight -- you can love the way you look now while working towards your fitness goals. Because one day you may have children who are watching and listening to every single thing you say -- and your daughters may have your legs, your hips, or arms that you claim to hate -- and you will only see beauty in your perfectly imperfect children -- so why not see the beauty in yourself?
Be kind to others. We sometimes get so wrapped up in our own fitness goals we lose sight of the fact that someone else may have different goals. Don't be a part of the group of people who think running is the best, or getting the leanest and strongest for a fitness competition is the only way to go. You cannot judge a book by its cover and the physical appearance of someone is not a true indication of how healthy they are on the inside -- mind and heart health. If someone approaches fitness and health in a different way than you, be encouraging, and support their passion while seeing the beauty in them, even if it doesn't match what you want for yourself.
Find the balance. My wish for all of you is that if we model a balanced, healthy life -- filled with activity and sometimes relaxing days, wholesome foods and treats on occasion, you will never have to start from square one of learning this balance. My hope is you won't have to go on yo-yo diets or feel like you have to punish yourself with exercise because you enjoyed a piece of cake for dessert. My wish is you find this balance of moving your body, loving yourself, and enjoying all kinds of foods, from broccoli to brownies.
Dear children, these are my wishes for you.