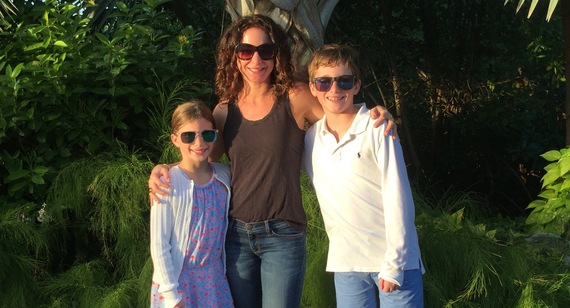 1.Disagreeing isn't a problem.
2.How you fight can be a problem.
4.Refusing to hold my hand in public doesn't make you look cool.
5.Showing your mom some love is cool.
6.Kitchen table talk should never leave the kitchen table.
7.Be prudent on whom you invite to your kitchen table.
8.Assume anything you send in a personal email will be seen by the entire world.
9.Watch "The Way We Were."
10.Don't shy away from complicated and fabulous for simple and shiny (Ben).
11.I can be so cliché sometimes.
12.Don't be in a relationship with anyone who makes you feel guilty about a family obligation.
13.Download, organize and sort pictures every three months.
14. Listen to "Blue Dahlia" by The Gaslight Anthem.
15.You can tell a lot about someone by how they treat those in the service industry.
16.Go to Jazz Fest in New Orleans.
17.Take a disco nap; enjoy a double or triple-header and party till the sun comes up.
18.Enjoy crawfish bread, crawfish monica, cochon de lait & a strawberry lemonade.
19. When those you love are in mourning, show up.
20. Keep a pad and pen next to the bed for notes in the night.
21.Commit to tech-free hours.
22.Dinner is a great tech-free time.
23.You're entitled to change your mind.
24.My job is to be your parent, not your friend.
25.Until you are a legal adult there is no expectation of total privacy.
26.I am a legal adult and will enjoy privacy as I see fit.
27.If you see something someone would love, buy it & save for the next birthday or holiday.
28.Listen to "Murder In The City" (live version is best) by The Avett Brothers.
29.For every two things you bring into your home, one must go out.
30. Buy all new athletic socks every few years.
31.If you are an active runner, get new running shoes every 300-400 miles.
32.Only wear running shoes when actually running.
33.When you have kids, buy them each several pairs of the same gloves.
34.Gloves go on sale at the very end of winter.
35.Keep thin crewneck and v-neck white tee shirts on hand (Ben).
36.Keep old sheets and blankets for outdoor concerts.
37.Keep a few old long sleeve tee shirts to wear and discard on race days.
38. Just because something was meaningful doesn't mean it always will be.
39.It's ok to sell, donate or pass along things that no longer hold meaning. Even those that were or are "precious."
40.It's important to know when to hold onto something.
41. If ever in doubt, ask me.
42.Be honest with your doctor. They have already seen it, dealt with it and don't care.
43.Enjoy a tasting menu and eat when you are given without exception. Just once.
44.Please say please and thank you, long after you're out of my house.
Related