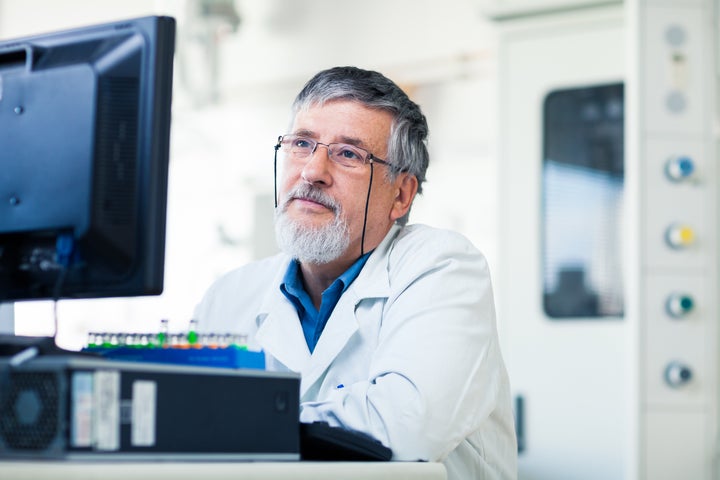 Now that you've bought Facebook stock and indicated your organ donation status on your timeline, wouldn't you also like to help cure a disease? Facebook's foray into facilitating organ donation has done wonders -- as it should -- to adding hundreds of thousands of Americans to organ-donation registries. If we could also get those same people and their friends and families to participate in a potentially disease-curing clinical trial, it would certainly provide a much-needed boost to scientists across the world. And they don't even have to lose a kidney or part of their liver to do it.
For diseases like Alzheimer's, one of our biggest battles is not in discovering a new treatment or prevention strategy, but finding volunteers for studies to allow research to progress at the pace needed to develop more effective treatments.
Sure, volunteering does not come without some sacrifices, but let's consider the facts: Alzheimer's disease (AD) is one of the few major causes of death in America that is actually on the rise. Unlike many cancers, HIV/AIDS or even heart disease, Alzheimer's is the only top 10 killer in America without a way to prevent, cure or even slow its progression. Furthermore, there hasn't been a new treatment for Alzheimer's introduced on the market in almost 10 years. The treatments that are available today, when they work at all, only provide temporary relief of symptoms.
Beyond the facts, for people like me with family members with Alzheimer's, the disease has become deeply personal and shattering. I have a 96-year-old mother who is succumbing to AD, and her struggle has made me even more committed to finding a cure. As the lead researcher for the Alzheimer's Disease Neuroimaging Initiative (ADNI), the largest research study on AD in the U.S., I am hopeful that we will soon find new ways to treat this disease. But we can't do it alone.
They can sign up for ADNI and urge friends and family who have memory problems, mild cognitive impairments or dementia due to Alzheimer's disease to sign up, too. I am volunteering in my own study as a cognitively normal participant, undergoing the same tests and scans as the subjects I see.
We have been enrolling a range of people from normal to those who have full-blown Alzheimer's, and are now in urgent need of patients ages 60-90 with late-mild cognitive impairment and diagnosed Alzheimer's to continue our work. Today, the ADNI study includes scientists at 55 research centers in the U.S. and Canada, and involves over 1,000 study participants.
With better knowledge of the earliest stages of the disease, we may be able to test potential therapies sooner, when they have the greatest promise for slowing down progression of this devastating disease. And we want that knowledge to be shared as broadly as possible. That is the premise and the goal of ADNI.

The need for these patients and the data we gather from them extends beyond any one research site, and beyond America. Projects modeled after ADNI have been established in Australia, Europe and Asia, as they are also seeing their rates of Alzheimer's increase and their health systems begin to bow under the pressure. This is a global epidemic, and one that we will simply not be able to manage in the U.S. if we don't come up with a successful treatment soon.
People may not even know that they can volunteer for trials or be aware of the role they play in helping medical research succeed. They may be reluctant to volunteer for research that doesn't offer them the hope of an experimental treatment. They may assume someone else will step up. Regardless of the reasons, we need to shift our focus from participating in vibrant online communities to helping the actual communities we live in -- and that can start with volunteering in research that benefits us all now, and our children and grandchildren.
Like organ donation, I hope that participation in clinical trials to help fight diseases like Alzheimer's will gain the widespread acceptance it desperately needs. To learn more and help spread the message, please visit www.adni-info.org or call 1-800-438-4380.
Popular in the Community