In spite of early luke-warm reviews, Harper Lee's "new" novel, Go Set a Watchman still managed to sell over 1.1 million copies in its first week.
In so doing, it became the fastest selling book in HarperCollins' history.
Written prior to her legendary best seller (Watchman is the "rough draft" of the novel that became To Kill a Mockingbird), Lee's book has been called "messy," by some, a "disappointment" by others.
The sub-zero roots of this literary big-chill come from Lee's exposure of Atticus Finch -- much loved patriarch of American literature -- as a real, true, honest-to-Dixie racist.
Disclaimer No. 1: I'm a writer. A playwright.
I'm over fifty. I'm female. And I love Harper Lee.
I love that she never married -- that she knew, loved, and honored the genius of Truman Capote.
I love how her writing weaves childhood innocence and young adult naiveté into profound narrative; the way she discloses her ignorance and mades us feel wise.
Disclaimer No. 2: I didn't read Go Set a Watchman.to learn more about Atticus.
I read it to explore the character of the woman who was once 12-year-old "Scout." I read it to learn if the spirit, drive and spunk of the irascible Jean Louise survived the turbulence of adolescence.
Trust me -- when you read Watchman, you'll find Scout unchanged by maturity; her innocence untouched by the hard lessons she learned in New York City.
She's tough -- but that's nothing new. She was tough when she was twelve.
She's optimistic -- and she still believes in love, in goodness, in humanity.
Oh -- and hope. More than anything, she believes in hope.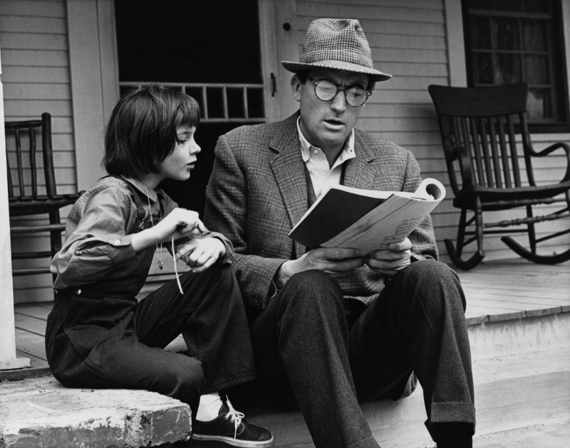 I love this book because -- I too, was once 26-years-old, and I remember.
I don't pretend to compare my experience to Harper Lee, but I understand what happened to her as a young woman. And I understand the process she engaged in the writing and rewriting of her two novels.
My first professionally staged play was GOD GIRL. GOD GIRL exposes the hidden, predatory exploitation of clergy sexual harassment and assault upon young women seminarians.
GOD GIRL was a commercial and critical success in early 2015 when it opened at the History Theatre in Minnesota. Today, the concept is under consideration by Parallel Productions for future projects and by several national stages for production.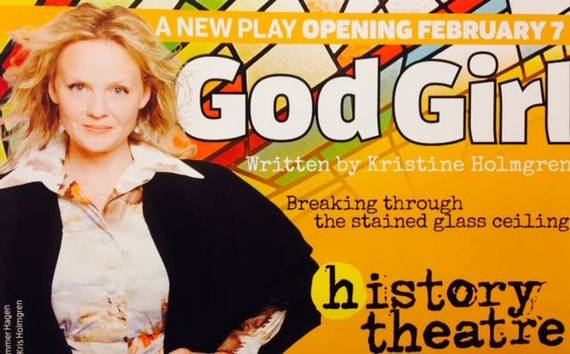 However -- like many other artists, the final staged version of my play bears little resemblance to the first draft.
My first version portrayed the raw evil of sexual deviancy for what it is; ugly, traumatizing and without beauty or merit.
But these are the "feel good" days of American theatre.
Who wants to produce a show like that -- right?
Thanks to generous attention from
male playwrights and their manly,
macho, artistic director friends,
my little feminine offering was
transformed into true theatrical art.
Harper Lee first wrote Go Set a Watchman:a book her editors believed needed serious massaging to make it accessible and enjoyable to her post-WWII audience. Her edit led to Mockingbird. Now, in her dotage, Lee will enjoy the publication of her original work.
I get what happened to Harper Lee. And I get Jean Louise.
If you are reluctant to read Watchman because you love Atticus, get over yourself.
This best-seller is not about an old, white man.
It's about a strong, iconoclastic, brilliant woman -- powerful and caring.
And it's a fabulous read.
Calling all HuffPost superfans!
Sign up for membership to become a founding member and help shape HuffPost's next chapter