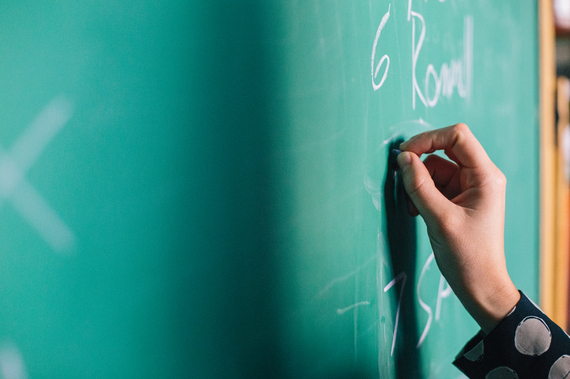 There are a lot of reasons why teaching isn't the sought after profession it should be, low pay and increasing pressure on teachers among them.
Most of our country's teachers are passionate about their work, but too often, they're stymied by things that would send most professionals running for the exits: lack of autonomy, an unclear path for professional growth, suboptimal operations and processes that impact their work, and more.
As Shannah Varón, Executive Director of Boston Collegiate Charter School in Dorchester, Massachusetts (and an Education Pioneers Alumna), wrote of her own experience as a teacher in Education Week in 2013:
"In my three short years as a teacher, I had three different principals. All were passionate, committed leaders, yet each struggled in her own way. I couldn't help but shake the feeling that there were pieces of the puzzle about running a school that no one had told them about, pieces that had to do with what was being said in the teacher's lounge, which ultimately boiled down to the management of adults: Setting an inspiring vision. Communicating effectively. Running tight operations so teachers can focus on teaching. Allocating resources effectively. Recognizing and rewarding strong performance."
What Shannah is talking about is transformational leadership for our nation's public school teachers. It's up to school leaders and system leaders to strategically recruit great teachers, provide them with the ongoing support they need to succeed in the classroom, and offer them creative ways to make teaching a satisfying, lifelong career.
There is an acute need in the education sector for exceptional leaders and managers who have the skills to navigate the complex and high-stakes environment of today's schools and central offices. A 2014 EdFuel study of the "autonomous and accountable public school sector" forecasts that by 2023, approximately 32,000 new mid- to senior-level leaders will be needed beyond the school building across the 50 largest cities in the nation.
I began my career in education as a high school social studies teacher in Montgomery, Alabama. Teaching was tough and rewarding (those stereotypes are true), and I relied on support from my principal, veteran teachers, and my teaching program to grow and succeed. This experience helped me to realize that, as a nation, if we are to enable all students to reach their full potential, we need thousands more diverse, exceptional leaders working throughout the sector and supporting the vital work of teachers and principals in the school building.
We need leaders who can help principals spend less time on administrative tasks and more time providing valuable feedback to teachers; who can analyze the reasons for teacher and principal turnover and develop solutions to increase retention; who can implement talent management solutions designed to place the right teachers in the right classrooms to advance equity and excellence in education; and so much more.
If we can bring best-in-class leadership and management practices to education, we can create schools and school systems where our nation's most talented, diverse professionals clamor to work now and for decades to come.
Teachers have demanding, complicated jobs. Their bosses, and their bosses' bosses, must be especially skilled and savvy to successfully support them to excel in their work, help them grow professionally, and keep them in the classroom long-term.
Related
Popular in the Community