There can never be too many guidebooks for journalists to be safe at home or abroad, all the more so if they're women subjected to no end of harassment, surveillance and mortal dangers.
Enter Abeer Saady, a journalism dynamo, former vice president of the Egyptian Press Syndicate, and safety trainer, whose experience as a correspondent covering conflict zones as well as domestic hazards make her eminently qualified to share stories and tips with female reporters worldwide.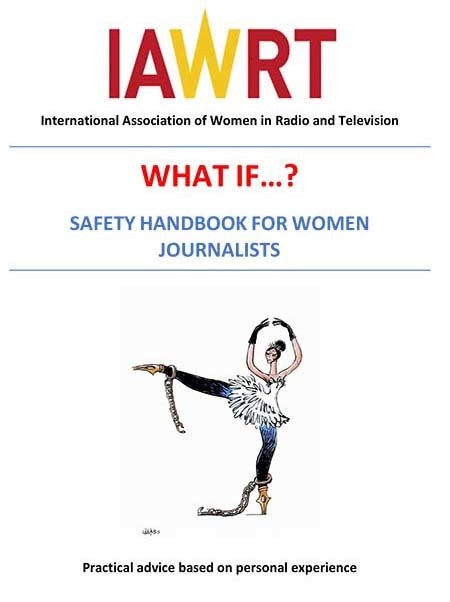 In this handbook, we consider the different categories of media women: there are international women journalists who operate in countries with cultures that differ from their own, regional journalists who travel to a neighbouring country, and local journalists and citizen journalists whose treatment reflects the gender norms of their own society. This latter category suffers the most because conflicts and wars happen in their hometowns, involving people they might know. We address journalists who work in media houses and freelancers – and the vastly different financial and support resources available to journalists in these different categories.
Saady noted in the preface entitled "The Third Gender" that women journalists wage a war on two fronts: the war to survive, and the war against the system, as they're under pressure to prove themselves, which may subject them to greater danger.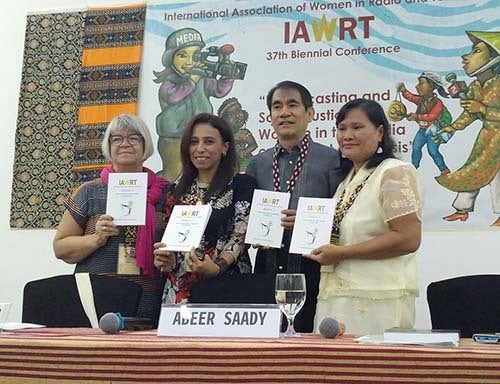 Her advice to women starting off in journalism is "never endanger yourself physically or mentally, to prove anything to anyone," adding she realized that after five personal injuries, losing colleagues, and suffering trauma.
The book's 11 chapters provide meticulously detailed information on what perils women face, or may face, with multiple case studies from around the world, including Saady's own misadventures and brushes with death.
The advice is structured around what she termed the safety pyramid: physical, digital, and psychosocial safety.
The chapters cover risk assessment; profile management and gender-based preparation; gender-based violence and harassment; travel safety; digital and equipment safety; crowd management; wars and conflicts; kidnapping and detention; one's stories and psychosocial safety; ethical safety decisions; and, legal safety.
Better safe than sorry is never out of fashion.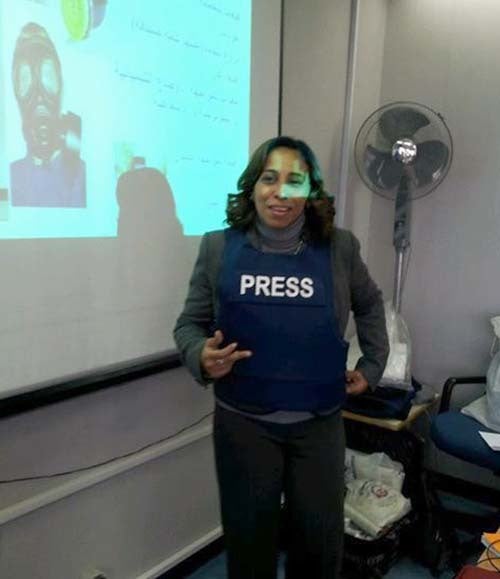 Risk assessment starts by identifying the risks, then estimating the level of risk and managing them through a security plan. The management ranges from dealing with risks to avoiding them completely and dropping the assignment.
Naturally, there's no one-size-fits-all, and such an assessment is based on one's individual profile, Saady said.
On to profile management to mitigate threats.
According to Saady, gender, religion, race, nationality, tribe, location, education, language (accent and dialect), attitude, profession, official documents, clothes, equipment, and political views can affect one's profile.
It's worth repeating that being multilingual – full command of languages, accents and dialects – and well versed in the local culture can save one's life in a fix.
"As a professional journalist, you have a profile according to how your audience receives your output," she wrote, adding that one's profile changes as a journalist changes location.
She emphasized the need to pay particular attention to appropriate attire and cultural norms in different countries.
Even modestly dressed women can be accosted, she said, but blending in is to women's advantage and body language should be adjusted to fit the context.
Given how extremely topical the issue has become, Saady's advice on sexual harassment inside and outside the office is particularly relevant and needed.
In the field, the author counsels female journalists to minimize risk by avoiding risky situations, notably in conflict zones, maintaining contact with newsroom editors and being discreet in giving out personal information.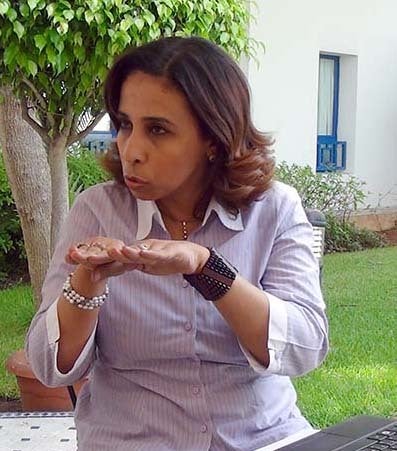 Saady also recommends at-risk journalists to learn a self-defense sport and carry a legal, non-lethal, weapon like pepper spray (where permitted), a whistle or rape alarm, and/or hair, deodorant spray that can be used against an assailant.
Travel safety has become increasingly important for journalists covering wars, but Saady noted that getting from one location to another nearby could be equally fraught with danger.
The "Grab Bag," usually a backpack, should be within reach, in hostile or challenging environments, and packed with the following, she said:
● Necessary papers, passport, ID cards, driving license, passes, permits and tickets (keep a copy of your passport and documents with you. Always store the originals in a safe place.)
● Local and foreign currency, credit cards
● Medical first-aid kit, prescriptions, and essential drugs
● Hygiene products, sanitary towels or tampons, wet wipes, and toilet paper
● Communication equipment such as mobile phone, charger, power bank
● Written copy of essential numbers and maps. Emergency contact numbers – hard copy (I use a simple phone for calling in hazardous situation, smartphone in the bag when you need it.)
● Compass/map/ tracker/ torch with spare battery
● Hat, sweater, jumper/jacket, depending on temperature
● If visiting Muslim countries, a headscarf/ chador just in case
● A wedding ring to deter unwelcome attention
● Journalist equipment such as laptop, recorder, camera.
Optional items include a whistle or a rape alarm, hairspray and spray deodorant, sanitary provisions, clip microphones since normal size mics increase exposure, and earphones to ensure good sound quality while recording.
Digital and equipment safety is imperative in hostile environments, Saady noted, with specific pointers on how to protect one's devices, and oneself in the process.
The book is a must-read and offers a wealth of exhaustive information for current and would-be women journalists.
Support HuffPost
The Stakes Have Never Been Higher
Related
Popular in the Community