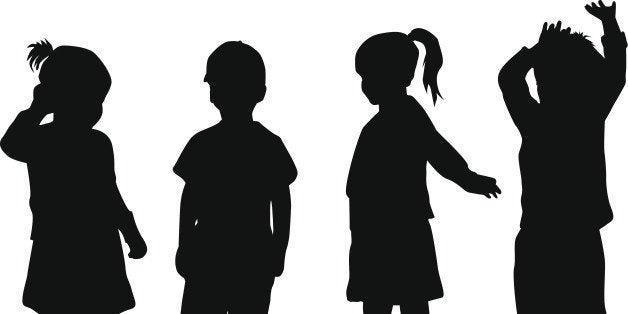 I see articles all the time encouraging moms to take time for themselves and get away for a quick break. I have written a lot of them, and I fully agree with the sentiment.
But a problem I always face with this is fear. I am very reluctant to leave my kids with anyone other than myself or my husband (we do not have family close by).
What if something ever happened? What if someone ever abused my child while I was gone?
I was a victim of sexual abuse growing up and it has taken me a lifetime to heal from it.
I don't think I could ever live with myself if one of my kids ever came to me and said, "Remember that time you went to such-and-such place? Well..."
I am keenly aware of the signs. I really think I would know if something was happening with them. But then I also remember it never even occurring to me to tell anyone when it happened to me.
My story only came out after I was questioned in a session with a school counselor. The meeting was initiated by a concerned teacher whose daughter I was friends with (both of whom I will forever be grateful for.)
I have one child in public school, and one in a preschool program a few days a week. I want them to enjoy the freedoms of a normal life, but it's always in the back of my mind. And I pray every day.
It isn't a safe world anymore, and the headlines seem to be getting worse. Stories about trusted adults, teachers, coaches, church leaders, babysitters, boyfriends, and family members doing the worst.
I try very hard to strike a balance in being vigilant with their safety without scaring them or living in fear myself. But it's so hard.
You can't leave your doors unlocked or let your kids play outside alone anymore. You can't let them walk two blocks to the neighbors house unsupervised.
I even remember back when I was pregnant and going for the ultrasounds to find out the sex of each of my babies, I prayed so hard for boys. Please let them be boys, I only want boys.
Though abuse certainly happens to both boys and girls, in my damaged mind I was scared to death to have girls because I was worried I would be far above, over and beyond hyper-protective of a girl.
It was so hard for me to be a girl.
I was blessed with boys (and would have been just as blessed with girls,) but "what if" is always in the back of my mind.
What if something ever happened?
How do I practice self-care as a mom without feeling worried that I'm making a mistake in their care?
I think it's so important that we prepare our children as age-appropriately as we can.
Talking about strangers is an important part of it, but I talk about what is appropriate (or not appropriate) from anyone, as most kids are victimized by people they know. I was victimized by one of the closest persons to me.
I have even taken to occasionally watching the news with my 8-year-old son in the room. I know a lot of people would disagree with that, but I just don't think we live in a world where we can or should shield them from everything as a whole. I'd rather be sitting there with him so he can ask me questions.
We don't watch every single newscast, it's too much for my own heart sometimes. But I think it's possible to give our kids a touch of what some of the world is like without causing too much damage.
I need him to know that bad things happen out there, and we should be aware, but I am also sure to stress that there are more good people than bad.
I don't know that I will ever be perfectly at ease with letting other people take care of my children. But I plan to prepare them the best I can, and I pray that I will never see a day where we have to deal with anything more than that.