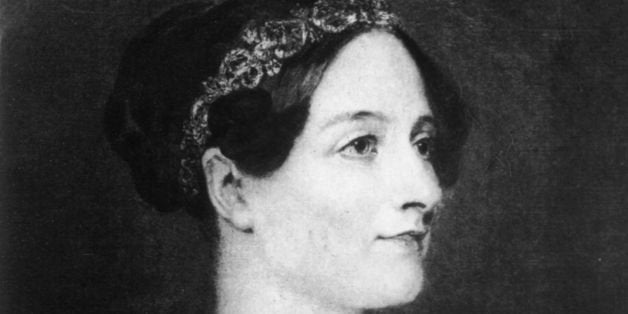 Close your eyes and picture the first computer programmer. Any chance the image of a 27-year-old woman comes to mind? Of course not.
But she existed. In the 1840s, Ada Lovelace drew on Charles Babbage's analytical engine and developed a method for calculating a sequence of Bernoulli numbers. Her approach is often credited with being the first attempt at software design.
It was an auspicious start for women in technology, but unfortunately, more than 170 years later, women remain woefully under-represented in technology and little funding is steered toward them.
To be sure, all entrepreneurs are enjoying unprecedented advantages: capital requirements for start-ups are lower, product testing is affordable and easily accessible, and training and mentoring are widely available. This levels the playing field for women because these advantages are available to all.
And yet, I've been funding startups for more than 15 years and -- even though I'm seeing a greater number of women seeking to raise capital and more thoughtful opportunities being presented -- I'm concerned by how challenging it is for a woman to launch both a company and her dreams.
Creating a balanced team that encourages everyone to voice opinions.

Forty percent of Bloomberg Beta's team members are women (two out of five, but still!), our lead attorney is a woman, and we have a policy mandating that any of our colleagues can say yes to investing in a business. Thus far, we've found our varied backgrounds have led to a productive review of new opportunities as well as broad-based support for founders after we invest. It will be a few years until we see how this translates into investment returns, but we're excited about the prospects.
Refusing to accept traditional "pattern recognition."

Who would have thought a politically connected female author with limited technology experience would create a successful digital media company? Would a husband and wife team working on social media applications development have made it through most investment committees? These founders, with the backing of my prior fund, created The Huffington Post and Buddy Media. We're doing similar rule breaking at Bloomberg Beta, where our founders range from college dropouts to 50-year olds, and one fifth of our investments are in startups led by female founders. But that's not enough: we're aiming to get that figure above 50 percent.
Volunteering for supportive programs.

L'Oreal saw a disparity between its customer base and its vendor base and wanted to do something about it. As a result, I'm collaborating with the company on its "L'Oreal Women in Digital" initiative, which was created to bring additional visibility and support to outstanding female leaders and to increase partnerships L'Oreal has with female-led businesses. Funding is earmarked to developing pilots between the startups and L'Oreal's brands. Through this initiative, the startups receive access to invaluable experience, real revenue and marquee customers. I've seen firsthand how helpful it is to win a big customer and am proud to be affiliated with a program that takes such a thoughtful approach to supporting female founders.
All these are just ideas and none are revolutionary, but every revolution begins with an idea. I look forward to the day when it's not surprising that a woman is the engineer, the founder and the investor behind a startup. After all, wouldn't that be the best way to build upon Ada's legacy?
This post is part of a series produced by The Huffington Post and L'Oreal's Women in Digital program, which promotes, supports and recruits female entrepreneurs, providing them with the opportunity to launch and scale new technology. To learn more about the Women in Digital program and the Third Annual Women in Digital "NEXT Generation Awards," visit here.
REAL LIFE. REAL NEWS. REAL VOICES.
Help us tell more of the stories that matter from voices that too often remain unheard.