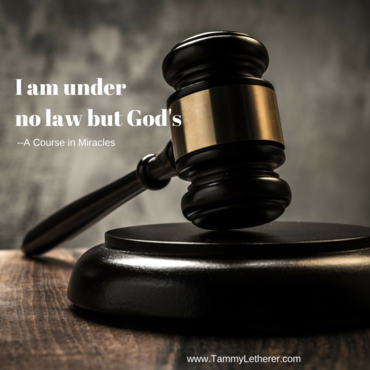 Once again, I'm in a Cook County Courthouse. How many times have I been here over the last 5 years? I've lost count. Anyway, these are not visits I want to remember. Judge Lopez is a gentle looking man, and soft spoken. But he's been the arbiter of my shattered marriage and, no offense to him, I never want to see him again.
For the first time, I'm here without my attorney. My former husband is alone as well, so it's the two of us waiting to be called up to the bench to enter the document that will officially end my spousal support. Easy peasy. The clerk will put a stamp on it and my partner of twenty years will be free of me.
And I will be....what? Officially Independent. It's the moment I've both waited for and feared. I've long been holding an image of myself as a strong empowered woman, but it's a picture that too often carries a shadow. Part of me still feels imprisoned in a man's world. I'm anxious without my male divorce attorney by my side. I'm guarded sitting next to the man who hurt me. And I'm wary of the man in the black robe who issues orders that alter my life.
I want to be free, but I'm not sure what that looks like. And I'm afraid of being unsupported, of failing.
As I've done so often in this same courtroom, I fix my eyes on the phrase mounted in small silver letters on the wall: In God We Trust. Here is my support, a reminder that my own personal power is sourced and fueled by a Higher Power.
A Course in Miracles says:
I am under no laws but God's: Here is the perfect statement of my freedom. I am under no laws but God's. I am constantly tempted to make up other laws and give them power over me. I suffer only because of my belief in them. They have no real effect on me at all. I am perfectly free of the effects of all laws save God's. And His are the laws of freedom.
That kind of freedom is frightening. In Tim Ferriss's book, The 4-Hour Work Week, he explains how to free yourself from the 9-5 grind and create a life of mini-retirements. He shares how he learned to successfully generate income while lounging on the beach or taking tango lessons. And how, despite 'living the dream,' he initially freaked out when faced with the freedom so many of us chase.
Apparently absolute freedom does not bring immediate joy.
I was complaining recently to my friend about feeling lonely and lacking direction. Without anyone to tell me what to do or how and when to do it, I have often been overwhelmed with doubt. As I went on about all the blank spaces in my life, I stopped mid-sentence. I heard myself say, almost as if it were someone else's voice, "What if this is what freedom looks like?"
The question struck both of us dumb. Could it be that freedom is not in the attainment of something out there, but rather in letting go? Maybe it only masquerades as lack--the lack of drama, the lack of obligations, even the lack of approval.
When I think about stepping in front of the judge, I realize that he was giving me something I already possessed. Instead of reducing my value or stamping an expiration date on my worth, he was telling me, in the most official way, that I have all I need.
I'll remember him differently now. Rather than wanting to never see him again, I'll hope to see him in everyone and everything.
Tammy Letherer is a writing coach who loves to help others find their voice, whether in a blog or in a book. She is the author of one novel, Hello Loved Ones, and a memoir, Real Time Wreck: A Crash Course in Betrayal and Divorce, for which she is seeking agent representation. Contact her if you have a story that deserves to be shared. Follow her on Facebook and LinkedIn.