What if there is so much going on in the world and so much media to cover it, that the cost of this non-stop coverage are the humans it's all covering? What if our current media coverage does little to actually help the people whose lives are being affected? But what if, there were a way to counter-balance the need to break a story with an outlet to mend the lives being broken in those stories?
When a story breaks, many are quick to play armchair politician; we blame leaders, propose policies, and make sweeping statements about the status of the world. Some choose to sing songs or slap on bumper stickers to announce their positions on the future of the planet. Savvy individuals and organizations, pounce on disaster areas for PR that's hard to produce otherwise.
In the very least, these actions make us feel better about ourselves; in some cases, they might even make us feel some greater connection to our future. In many cases, there is tremendous good in the form of much needed assistance that comes out of this process.
However, the one thing that rarely happens is a genuine connection of empathy between those consuming the media stories and those who are living them.
Citizen of Your World is on a mission to help generate these connections. They've launched a campaign to encourage people to start genuinely caring about others. Citizen of Your World is a group of students from Westminster College who view the world as being filled with people who are disconnected from the issues and problems of the world. They started their "Your Story Is Mine" campaign out of the fear that the over-saturation of our media coverage on world events has shared so much suffering, it's become too easy to get vaccinated against it all.
We say we care, but do little to make a difference.
It's easy to think there's nothing we can do to help; time, distance, and money are all significant barriers to taking action. But what if there's something anyone with the ability to read, watch, listen, and share can do?
What if, the most important thing we can all do is make sure that no voice is louder than another when it comes to being heard? What if, by taking the time to know the stories of individuals, we give voice to the voiceless? What if, taking time to learn about the experiences of people, we can grow our empathy for people instead of rage of the politics of a place?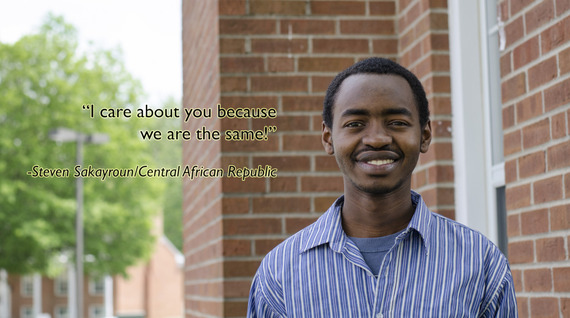 In addition to the "Your Story Is Mine" campaign, Citizen of Your World is working to find creative ways of getting stories told so people can connect with not just stories, but the actual people whom they affect.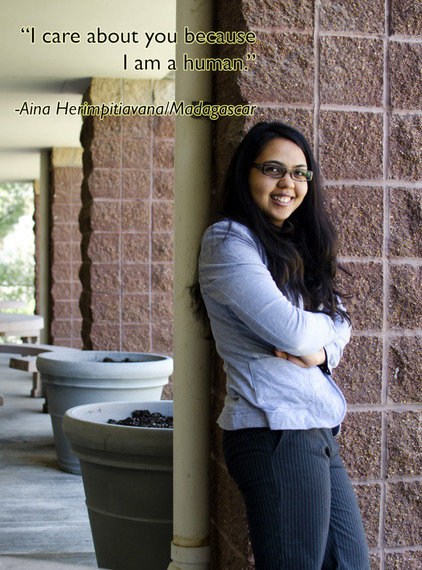 There's a lost link between people. What if that link could be connected amidst the chaos?
Citizen of Your World has recently begun publishing original writings by people from conflict areas and producing videos to share their stories.
An example of the power of their work is the first chapter of their "Your Story Is Mine" campaign, the story of Abdullah Al-Hadeethi escaping his home in Iraq at the start of the Iraq War. You can read his story here, but when you see it read by people from all over the globe, it takes on a whole new meaning.
Citizen of Your World is actively looking for volunteers to help this campaign grow. They're looking for writers, actors, videographers, photographers, singers and more. If you have any ideas in mind or are simply interested in helping launch this project, please send them an email at citizenofyourworld@gmail.com to start a conversation. You can also follow them on Facebook and at #CYOW.
What if, none of us had to live our stories alone?
Related
Popular in the Community