Did you hear that Oprah just hired a star financial advisor - he's Peter Adamson, investment manager to billionaire and homebuilding czar Eli Broad. It got me thinking: not everyone has the time, money or connections to hire someone like Adamson, but there must be some Oprah-esque money moves that you can make.
OK, I've been on Oprah (she's small but powerfully big). But more importantly, I've been teaching and building personal finance tools for a decade. And I can tell you that, no matter what, you probably won't get the financial pampering that Oprah gets.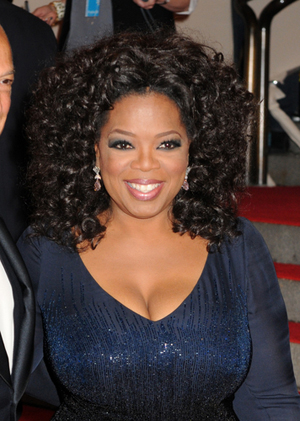 But you don't have to "go it alone," either. You can access some of the "mass customized" financial services the big guys use - and save the money to hire a full time housekeeper instead. Wouldn't that be nice? Here are a few options:
Join the Club - Even if you're not Oprah, and even if you've got a good payment history and good credit score, it's tough today to get a loan to pay down debt or start a business. Those few who do qualify find the hurdles of dealing with banks high, and interest rates even higher.
Through places like Lending Club or other peer lending networks, consumers with a decent credit score can get APRs as low as 7.93% compared to the national average of 12.48%. How? By using the power of an online financial community to bring together creditworthy borrowers and savvy investors for the benefit of both.
Hire an investment manager - Yes, this traditional approach of hiring your own money manager (and sharing him/her with other customers like you) still works. I previously worked for Wilshire Associates, producer of the Wilshire 5000 stock index and one of the nation's top investment advisors helping big pension funds wisely pick money managers. If you're hiring an adviser or money manager, you want to look for a solid track record, congruence of goals, alignment of investment styles and risk acceptance, ease of communication, and of course, cost. You can look for your own manager either at www.fpanet.org or through an independent brokerage firm
Get professional returns -- We all know that professional money managers can invest their cash for more than the paltry 0.05 percent to 1 percent normally available to you as a consumer. You might not have access to the same exclusive products that Oprah might, but you can get much higher rates, as high as about 9 percent. Again this can be done through the Lending Club network, which allows you to invest in baskets of notes offered by other highly credit-worthy customers. The actual return, of course, will depend on the risk you want to take. But returns have generally outperformed the stock market and "high interest CDs" while providing diversification across hundreds of pre-screened credit worthy borrowers. Good news: you can invest your IRA or retirement money there.
Other services are gradually coming to market to help you with common money and wealth management issues. These aren't just plain warehouses of information for the so-called "do-it-yourselfer" - they come with evaluation and even hands-on advisers to help you through a process, such as investing, getting a loan, getting the best deal from a bank, or even developing your own personal financial plan. One that comes to mind is the new online service "HelloWallet" - which is being offered as a benefit by many employers but also available to individuals. Check it out at www.hellowallet.com.
Bottom line: no matter how large or small your nest egg, there are some things you can do to still manage it like the big boys.

Jennifer Openshaw is CEO of Family Financial Network, author of The Millionaire Zone and a Personal Finance Professor at New York University. She has appeared on many shows, including Oprah, Dr. Phil and CNN. She is also founder of SuperFutures, which provides courses and education to help teens discover their futures.

REAL LIFE. REAL NEWS. REAL VOICES.
Help us tell more of the stories that matter from voices that too often remain unheard.