Variety marks my winter drinking, from the just-released Beaujolais Nouveau to a new rye whiksey on the market.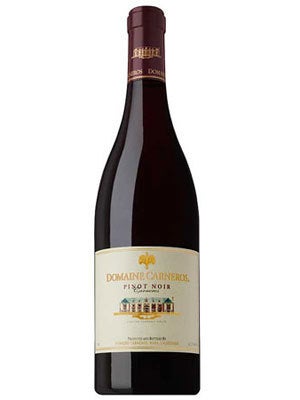 DOMAINE CARNEROS PINOT NOIR 2012 ($55)—This is part of the domaine's clonal series, in this case Dijon 115, and it is outstanding. Truly Californian in its structure, with 14.4% alcohol, its five years of age has pulled together all the elements that make Pinot Noir elegant. It spent ten months aging in French oak, just enough time to add a touch of caramel flavor. An ideal wine with a Christmas goose or loin of pork.
INMAN FAMILY OGV ESTATE PINOT NOIR 2012 ($73)—Another medium-bodied Pinot Noir, this from Sonoma's Russian River Valley, where Pinots tend to run hotter. Winemaker Kathleen Inman is clearly aiming for finesse, using organic compost, careful clonal selection and a cover crop that forces the grapes to work harder for water, resulting in a smaller berry with more concentration.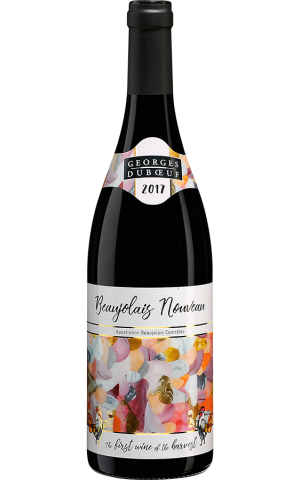 GEORGES DUBOEUF BEAUJOLAIS NOUVEAU 2017 ($9)—The dwindling interest in celebrating the midnight arrival of the unfinished wine Beaujolais Nouveau and the opposing promotion of fine aged Beaujolais has managed to demean Nouveau wines as nothing more than a novelty. Which has made top producers like Georges Duboeuf, the so-called "King of Beaujolais," re-think what used to be little more than a watery purple beverage for sipping with canapés. With this 2017 vintage, Beaujolais Nouveau shows it can have a pleasing body, cherry-like fruit and an adaptability to all sorts of foods like chicken, pork and, not least, salmon. It's a damn good wine for nine bucks.
DUTCHER CROSSING WINEMAKERS' CELLAR KUPFERSCHMID RED ($39)—The label is quite a tongue twister; the wine is made by Debra Mathy (who bought the estate in 2007) and winemaker Kerry Damskey in Sonoma's Dry Creek Valley. The winery is named after a crossing of two creeks on the property, and they encourage a very laid back style that welcomes visitors. This is a blend of 67.7% Grenache, 26.5% Mourvedre and 5.75% Syrah.
DUSTED VALLEY MALBEC 2013 ($42)—The current interest in Malbec is focused more on Argentina's Mendoza Valley than Washington State's Columbia Valley, but here's proof the future looks good up there in Walla Walla, although this is a little pricey. It's got a lighter body than Mendoza bottlings, and there's Cabernet Sauvignon and a touch of Petit Verdot blended in.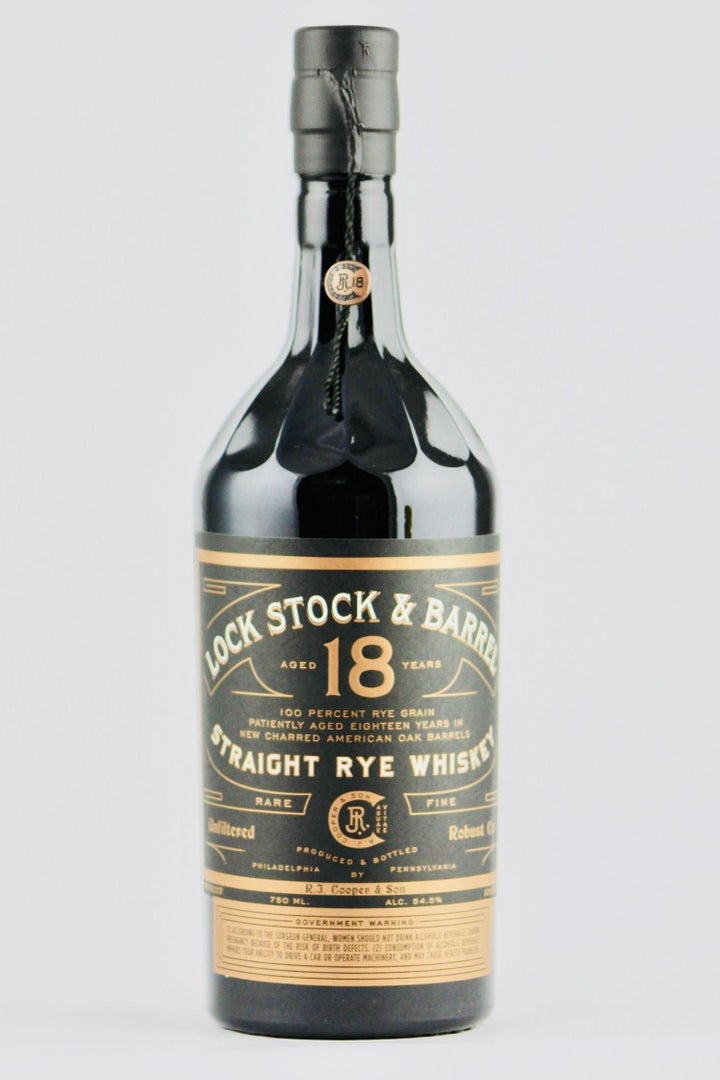 LOCK STOCK & BARREL 18 STRAIGHT RYE WHISKEY ($230)—Produced by The Cooper Spirits Co. to capitalize on the rush to rye, this is the third in a series, following a 16-year aged bottling. It is double distilled from a rare mash of 100 percent rye grain, then a "robust cut" is selected, which remains unfiltered and is then aged in new charred American Oak barrels in cold weather for 18 years and bottled at 109 proof. This is one of the oldest ryes now on the market, true to form in its heat bite and pleasant sweetness, but there's also a lot of spicy complexity and a long, long time on the palate. Do note, however, that it costs $230.

THE BLACK GROUSE ($27-$31)—Let those of us old enough to remember a time when Single Malt Scotches were both a rarity and curiosity stand to applaud the scores of excellent blend whiskies like Black Grouse (the UK's best-selling brand) that Scotch lovers enjoyed throughout the 20th century. Indeed, Matthew Gloag founded the company in 1800 and his Scotch came to be called "The Famous Grouse." It's a very rich, layered Scotch with a pronounced smokiness—there's a good dose of Islay Scotch blended in—and a lot of peat flavor. Incidentally, when you buy a bottle, a donation of fifty pence goes to the Royal Society for the Protection of Birds, of which the native black grouse is in decline.
Support HuffPost
The Stakes Have Never Been Higher
Related
Popular in the Community