Interior design can make even the most confident person feel insecure and second guess their decisions. They might even find themselves wondering how a professional interior designer would respond to their space: "What would they think of this rug?" "Would they scoff at my use of pattern?" "Would they appreciate my attempt at a gallery wall?" Luckily, the real professional interior designers at Laurel & Wolf are here to tell you what they always notice when they walk into a room. Read on to find out!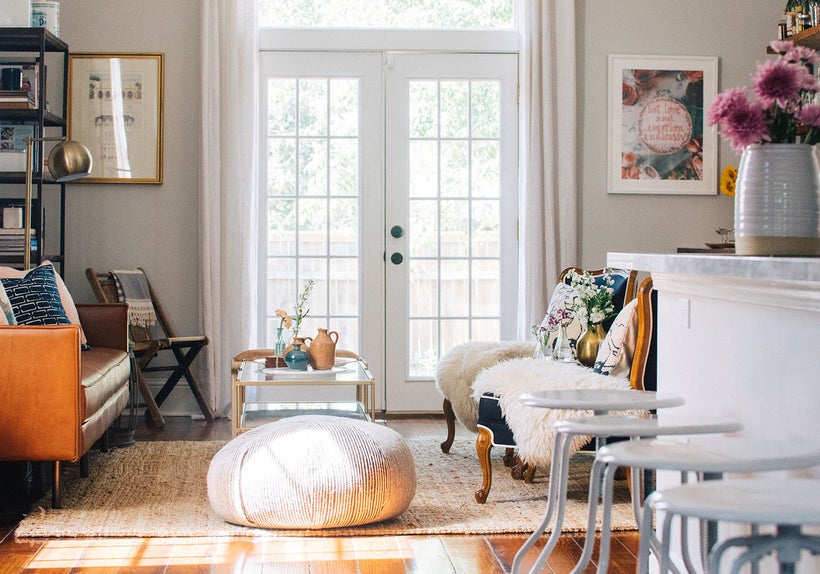 It's no surprise that the first thing some designers notice is literally the first thing they see: the entryway of course! From vestibules to mudrooms to foyers, the most welcoming entrance is the one that is well-designed. Designer Lori Franklin Evans says the front door, porch or entry should "wow me!" So be sure to set the tone for what's to come in the rest of your abode with a stylish entryway.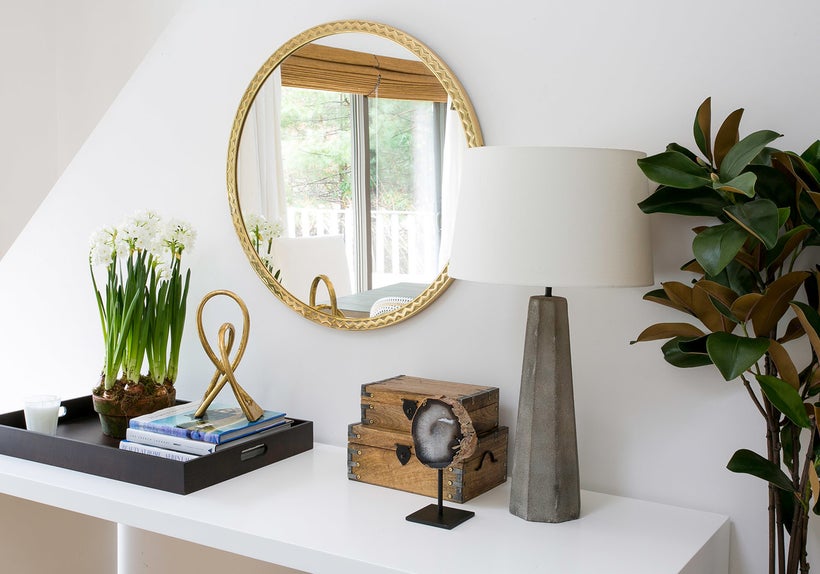 Small design details can make a big difference in the success or failure of a room. Heather Brents Bentley notes "details like proper curtain height, scale and variety of textures." Kimberley Valente says, "I always notice the height that your artwork is hung at–is it too high, too low or just right?" It's important to mind the minutiae!  "I'm always looking at improperly installed drapery panels and disproportionally scaled artwork," says Adriene M Ged.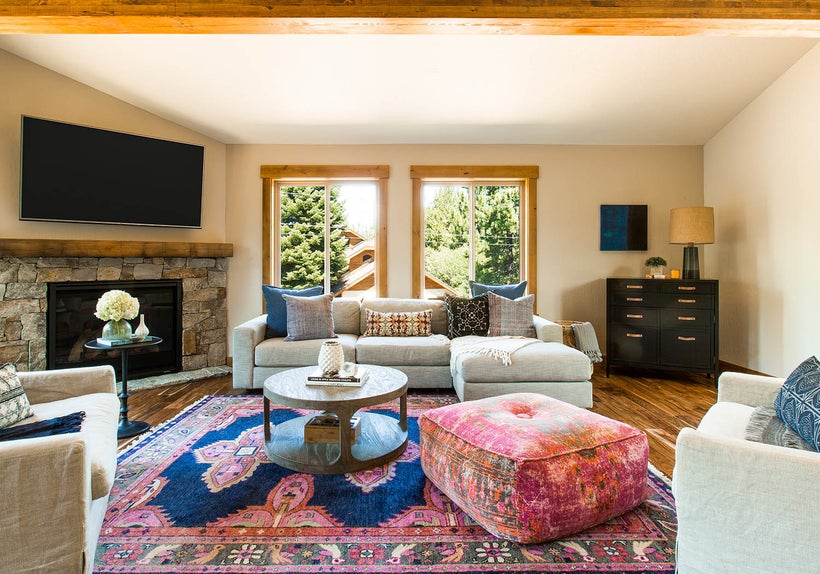 Proper proportions are imperative. A major red flag for Sharon Blavier Hargrove is "when things are just the wrong scale for the space. Really oversized furniture in a small space or small furniture that is dwarfed by the space."  Stephanie Owens says to steer clear of "tiny lamps on large tables. Go big with those lamps!" "My biggest pet peeve is when there isn't a large enough coffee table, or side tables to supplement it," says Sagrika Batra Bathija. Rugs can be a problem area as well: "I always notice when they tried to skimp on the size of their area rug," says Laurel Startzel.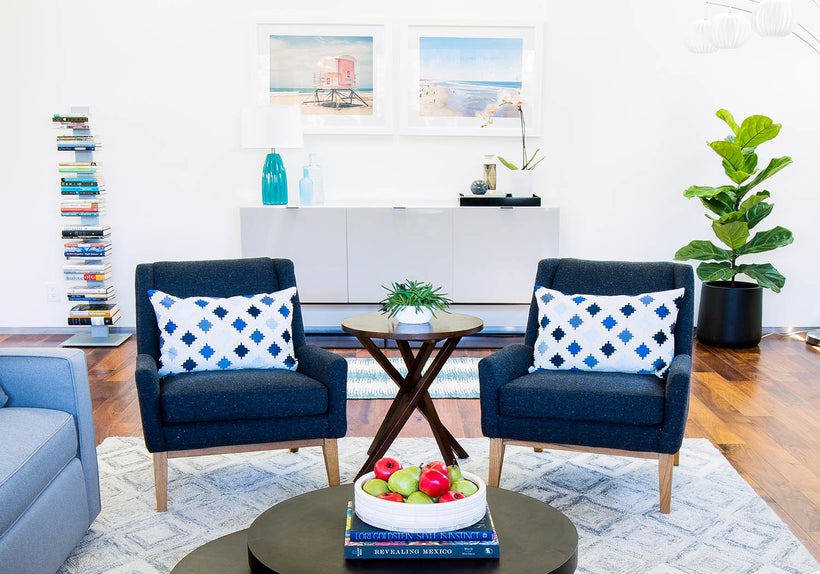 The elements of a well-designed room will have a harmonious flow. Designer Zina Orow Sana notices, "The flow of the decor and how well everything is in harmony, from the choice of wall color to accessories selection. I also notice if there is an unnecessary decor clutter within the space." To achieve this cohesion, Sharon Copel says its all about color: "It should make the eye travel around the room and be balanced."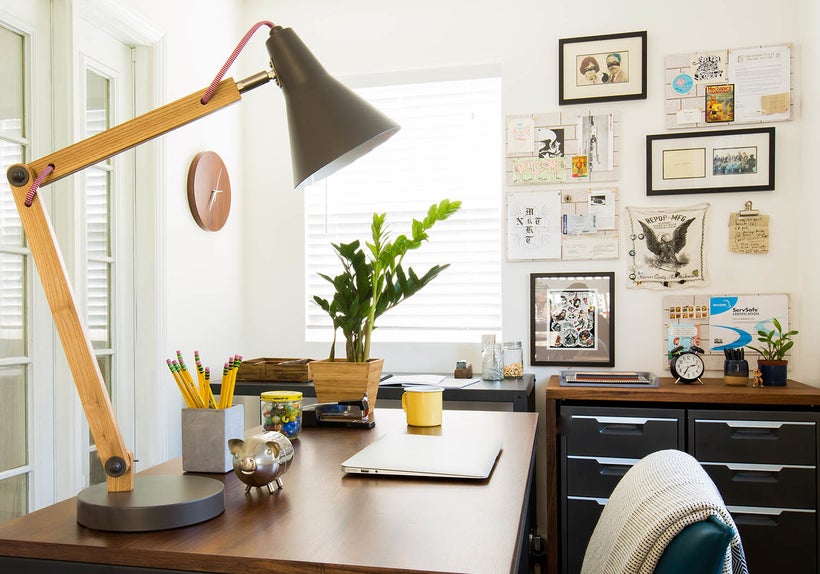 A home should reflect those who live inside of it, representing personal style and unique pizzazz. "I always love when a home includes pieces that tell a story about who lives there," says Carol Smyth. "Found objects from a trip, vintage pieces from ancestors, kids drawings, collections. It doesn't have to cost much but it's what makes the home feel so unique." Melanie Gray Farrell agrees. She spots the "unique personal touches [such as] antiques or travel finds that tell a personal story."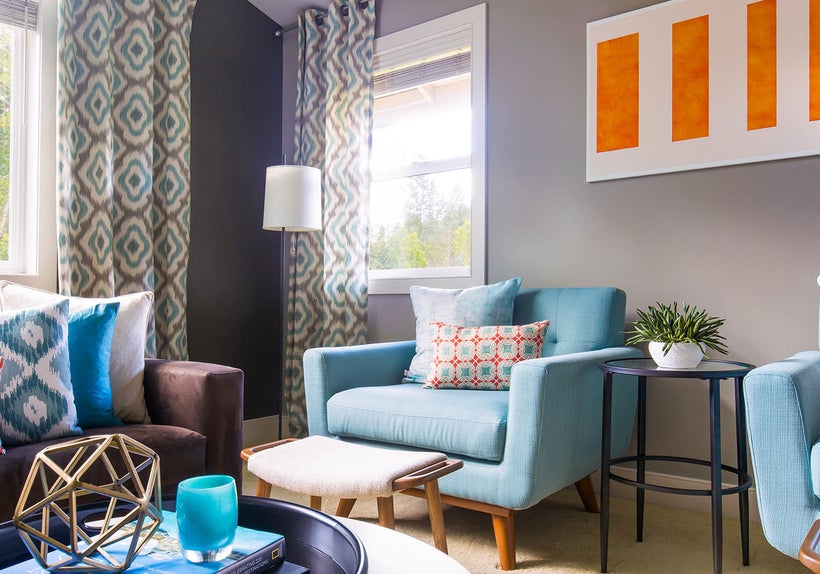 Don't forget a wow factor. The best rooms will have a statement piece, whether that be in the form of artwork, a bold chair, or a wall-papered accent wall. "I'm always looking for the focal point in the room, especially if there is a fireplace!" says Diane Michelle. A statement can be made on a more minimal level as well, with mirrors, plants, or interesting textures.  
Calling all HuffPost superfans!
Sign up for membership to become a founding member and help shape HuffPost's next chapter
This post was published on the now-closed HuffPost Contributor platform. Contributors control their own work and posted freely to our site. If you need to flag this entry as abusive,
send us an email
.