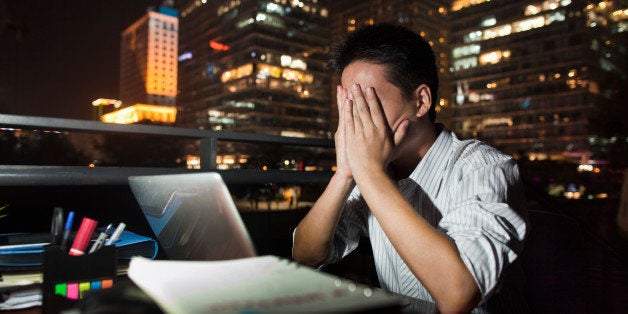 This article was written by Kaleigh Steinorth of PolicyGenius.
A few weeks ago I was quickly preparing to make the big move up to New York City from my hometown in suburban Florida. While I was finding housing, packing up all my belongings and preparing for my internship, I can't say health insurance ever crossed my mind. In fact, I had never actually thought about my health insurance. Because I have always been covered by my parent's plan, I was under the impression I could ride that out until I had a full-time job that provided health insurance, or until I turned 26, whichever came first (hopefully the former).
Thinking about your health insurance might not be on your insurance to-do list as you get ready for an internship. But if you're under 26, still covered by your parents' health insurance and planning on moving to a different state soon, it probably should be. Even though the Affordable Care Act allows individuals under the age of 26 to stay on their parents' health insurance plans, moving out of state could force the young adult off that plan. I discovered this because my mom's employer was changing insurance providers, and while reviewing who would be covered on the plan, she found out that Florida Blue wouldn't cover me after my move.
Her plan is an HMO, or health maintenance organization. With an HMO plan, you have to stick to the plan's network to be covered. So for me, that would be a doctor in Florida. If I choose to see a doctor out of network, I would have to pay for the full cost of that care. With another common type of health insurance, a PPO, or preferred provider organization, out-of-network care is possible, but at a higher rate than in-network care. So even if your parent's plan is a PPO, you might need to seek alternative coverage if you move out of state.
So, what to do? Do I just take a lot of vitamins and make sure I look both ways before I cross the street? Surely that's not the best option for me and all the recent graduates in the same predicament. Even if I'm not planning to go to the doctor in the next few months, having insurance in case of an accident or illness is important.
If you're a young person on your parents' health insurance plan about to move to another state, here are the steps you should take to make sure you're covered:
1. Check the provisions of your current plan
First, double check with your current insurance provider to see if you will be covered by your parents' plan when you move. Even if your policy doesn't cover doctor visits in another state, it might provide emergency coverage, which means you'd at least be covered for an unexpected accident or illness. If your move is temporary, this might be the cheapest and most convenient option for you.


2. Try to find temporary health insurance
If you're no longer covered in your new state, your best bet is to try to find temporary health insurance. Some insurance companies will offer a short-term plan for up to six months, so if you're looking for work or have an internship, temporary insurance would be ideal to keep you covered before you land that killer job. Like regular health insurance plans, short-term plans will cover emergency care, hospital bills and doctors visits. But they might not cover prescription medications or any pre-existing conditions.


Short-term plans are relatively quick to sign up for, and coverage can start days after purchasing a plan, instead of having to enter into any waiting period, which can happen with a long-term plan. For those reasons, they're ideal to bridge a gap in between regular health insurance plans, but shouldn't be continually renewed. For example, if you were moving to the Washington, D.C. area, an HCC Life Short Term Health Insurance plan with a $2,500 deductible would cost you a little over $50/month and can provide coverage for up to six months.


3. Apply for regular health insurance on your state's marketplace
If short-term medical insurance is not available where you're moving, which is the case in New York, then you should shop for regular health insurance coverage on your state's marketplace. Even though open enrollment is over, your move to a new state qualifies you to shop for policies under the "special enrollment" period.


(If you don't have a big-kid salary yet, you will probably also qualify for a government subsidy, so buying your own health insurance might be less expensive than you thought. Here is a subsidy calculator to estimate how much a health insurance plan will actually cost you, after factoring in the subsidy you're eligible for).


When you visit your state's marketplace, check to see if you're eligible for a subsidy, then choose your level of coverage, and then choose a few plans to comparison shop. You can do this easily on a third party site like Health Sherpa so you can ballpark what kind of monthly costs you can expect. PolicyGenius has found that a silver plan is the best choice for most consumers, especially young, healthy consumers. (For more shopping tips, be sure to read the PolicyGenius shopping guide for health insurance to help you pick the right type of plan).


Step-by-step guide to health insurance shopping
Here's an example of how it all works, using Washington, D.C. as our test location (which was recently ranked the best city for recent college graduates).


You could purchase temporary insurance if you have a temporary internship or moved here to job hunt, but let's shop around as if you're looking for individual health care on the marketplace. A search on Health Sherpa revealed around 30 plans available for our hypothetical 22-year-old recent graduate in DC. There are multiple plans for each metal level and then a few catastrophic plans. Catastrophic plans are only available to people under 30, and while they have lower month-to-month premiums, the deductible is higher, which means they're intended to cover you only in case of a serious illness or accident. This type of plan can be a good option for people our age if they're relatively healthy and aren't regular health care users. The cheapest catastrophic plan available would cost $72 per month, with a $6,350 annual deductible. The cheapest bronze level plan would cost $124 per month, with a $6,000 deductible.
After you've decided between catastrophic insurance and more comprehensive coverage, you have to pick a specific insurance company's plan. To do so, decide on some "deal breaker" questions. Some examples are:
If you have certain doctors you would prefer, are they in the insurer's network?
If you take prescription medication, is it covered by that plan?
If you don't want to get a referral to see a specialist, will the plan allow that?
If online self-service is important to you (because you hate talking to humans on the phone), which insurers' websites and apps meet your standards?
Looking through the policies with those questions in mind should help you narrow down your search to one policy that meets most of these criteria.
This is a time in your life when many things are in transition, but your health shouldn't fall to the wayside. Often, coverage can be more affordable and accessible than you think. There are lots of different options out there and resources to help you make an easier, more informed decision. We've boiled everything down into a handy PolicyGenius health insurance checklist to help you make the right health insurance decision. And in any case, eat lots of kale, take your vitamins, and please look both ways before crossing the street until you get some health insurance.
More from PolicyGenius:
PolicyGenius is rethinking insurance from the consumer's perspective because it's about time somebody did. We're making it easy to learn about, shop for and buy insurance. Our digital insurance advisor and online shopping for life insurance, pet insurance, renters insurance and disability insurance will help you to get the coverage you need.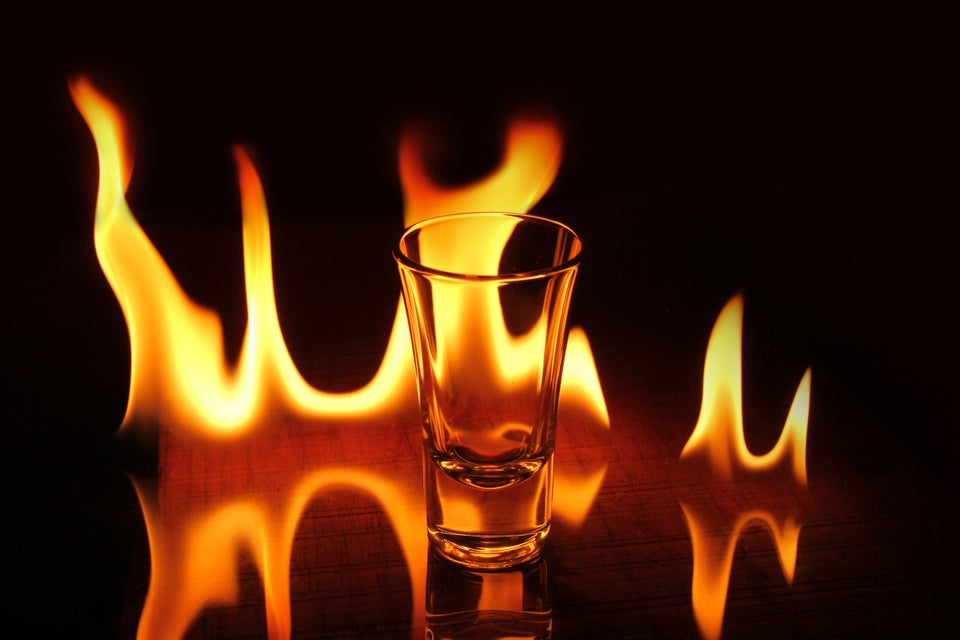 Biggest Money Mistakes 20-Somethings Make