"This is a story that should be told," District Attorney Sandra Doorley declared. She was perched above me on her enormous desk, with her blond ponytail and leopard-print skirt, one rain-chilled June morning in 2015. Her office windows overlooked Rochester's Aqueduct Building and its famous copper Mercury stretching one arm to the sky.
I was 14 in 1991, when my fixation with Stephanie's story began. When Stephanie, my music teacher's 27-year-old daughter ― who would later become my stepsister ― evaporated overnight from her apartment in Greece, New York. The news jolted our New Jersey town of East Brunswick, where Stephanie grew up.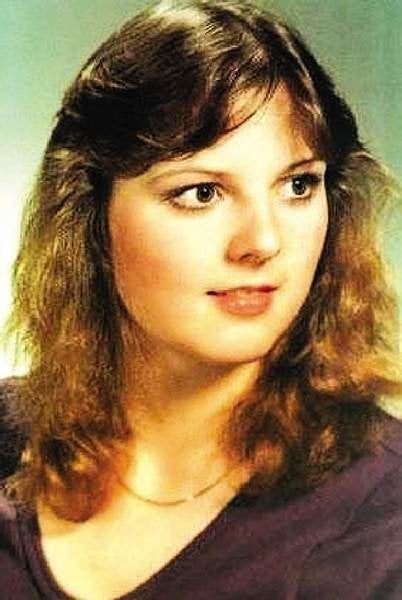 The paucity of clues rattled in my head. A beloved violin teacher disappeared from the home she shared with her pet birds. Her bedsheets missing. Her checkbook discarded on the roadside. Her car abandoned in an airport parking lot. Nothing else.
I spun stories in my mind. An illicit romance? An elopement? An escape to another life? An intruder sweeping her into the night? Alien abduction? Amnesia?
Sitting at dinner with my family, wiggling my feet in their black Converse All-Stars under the table, I rambled out loud, "How can someone be there one minute and not the next?" Nothing like this had ever happened to anyone I knew; it was the stuff of horror movies.
I remember watching her father, Jerry, the head of our school's music department ― a stoic man with an impenetrable Ukrainian accent who'd suffered from Parkinson's disease for longer than I knew him ― drift hazily through my band class that fall.
When I was 19, my parents divorced and my sisters and I moved with my mother to a small blue split-level right next to Jerry's house. His wife ― Stephanie's mother ― died the same fall after a long struggle with multiple sclerosis. My mom befriended him over the fence while they pruned tomatoes and pulled weeds. Soon, I received a quaint letter from Jerry in my college mailbox, asking for permission to date my mother.
I was 20 when my mother married into Jerry's family's mystery. A photo of Stephanie was stationed on the table with the wedding cake, the one from the missing persons posters that had hung all over Monroe County for years. Stephanie's face at an angle, her wavy hair and side-swept bangs frosted auburn, a blush across her cheeks, her lips shiny with a coral-colored gloss, her eyes over-large and brown as a Van Morrison song.
Seven months after the wedding, two boys trying to catch fish in a stream in a tiny upstate town stumbled upon Stephanie's bones. She'd been missing for almost seven years.
Jerry often said I looked like Stephanie ― when he looked into my eyes, he felt like they were hers. As his illness progressed into dementia, he often conflated Stephanie and me, as if seeking to resurrect her.
Once, I met him and my mother at Carnegie Hall. As I turned the corner, he grabbed my mother's arm and gasped, "It's Stephanie!" A few years later, on Christmas Day, my birthday, my mother asked him in the nursing home, "Do you remember who has a Christmas birthday?" Jerry looked right at me and declared, "Of course. Stephanie."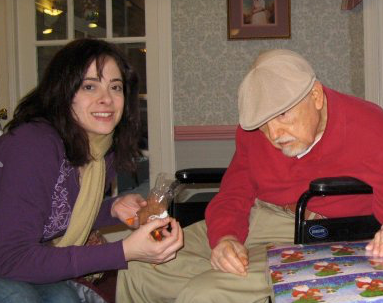 Jerry died of Parkinson's disease in 2009, knowing his daughter was murdered but never knowing who murdered her. But I'd never stopped wondering who she'd been and what had led to the demise of the stepsister I never met.
I set out to unravel Stephanie's tangled story and write a book, though I knew it would end the same way ― with her annihilation. Just why she haunted me wasn't clear. But I felt myself at the edge of an evolution. I craved some sort of redemption ― for myself or for Stephanie, I didn't know.
Now I know that becoming a true crime writer ― a strange mélange of investigative reporter, therapist, detective and novelist all at once ― can test one's sanity and resolve.
I began my process that summer of 2015, sequestering myself in a cabin in Vermont for three weeks to start perusing the 700 files the district attorney had given me on a CD. I looked at photos of Stephanie's bones ― the ones that hadn't been carried off by animals ― displayed on a sterile coroner's slab, each bone in its correct place, a jigsaw puzzle missing a quarter of its pieces. I read coroner's reports. I talked to detectives and to her high school friends for hours on the phone. It took a heavy toll on my psyche.
Back in 2003, when I was finishing a Master of Fine Arts at The New School, Maggie Nelson was my adviser. She was working on her book of poems called Jane: A Murder, about the aunt she'd never met who was killed on her way home from college before Maggie was born. We talked about Jane and Stephanie, struck by our shared draw to write about our families' murdered women. When her book of poems was in galleys in 2004, a suspect appeared. It was 35 years after Jane's murder. Maggie set out to write The Red Parts: Autobiography of a Trial.
In The Red Parts, Maggie writes of something I immediately recognized. She calls it "murder mind." It's the best description I've read of what happens to a true crime author. It's the tendency of one who spends their days looking at crime scene photos and poring over police reports and newspaper articles to go dark. To find violence everywhere. Almost to expect it. The subconscious of a person who spends her days soaked in murder can't shake it at will.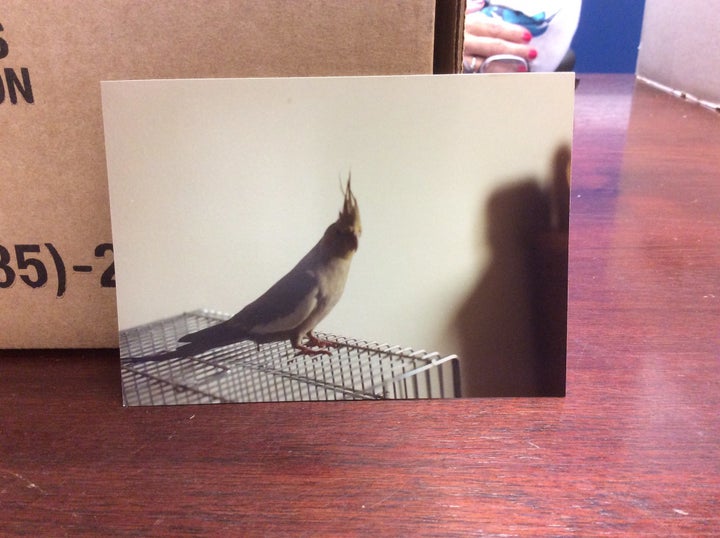 While I wrote my book last year, while on sabbatical from my middle school teaching job, my mind fixated on death, on abduction and on responsibility. My dreams betrayed me. I dreamed of young girls who needed help. In one instance, a girl was kidnapped before my eyes; in another, a girl fell from a rooftop. In both, I froze and couldn't move. I'd wake up weeping, heavy with guilt.
So I know what the late Michelle McNamara means when she writes in her recently published book, I'll Be Gone in the Dark, about the so-called Golden State Killer, "There's a scream permanently lodged in my throat now." It's "murder mind."
There are so many ways we try to stay solid ― we eat, we make love, we dance, we fight, we remind ourselves of our bodies' substance, feeling it in the enveloping embrace of someone we love, so we can feel permanent, so we can avoid the truth of our ephemeral existence, the tiny blip we are.
This is the lesson true crime writers learn so they can tell stories that cry out to be told: There are monsters among us. So, usually you're safe talking to a stranger in a bar, the pharmacy cashier, the guy who rings the doorbell once a month to ask if you want him to spray for roaches. But every once in a while … you're in danger. Security, as Helen Keller once said, does not exist.
Meditating on how fleeting life is ― how easy it is to take ― makes me feel both very alive and very vulnerable.
I used to say I wished I had never read In Cold Blood, and then I voluntarily delved into the darkest parts of humanity to learn about my stepsister's murder. I finished the book and I hope to publish it, but the price is steep for my sisterhood of true crime writers. We must learn to talk to friends and family of murder victims with grace and sweetness, to cops and lawyers with courage and precision. We must learn to look fear in the face, to turn trauma to freedom. And though our illusions of safety are forever shattered, we learn to savor the pulse of existing because we know how fast it can vanish.
When I left the district attorney's office that June day, the rain had cleared. In the sunshine, my mind would dwell only on beauty: the delicate fragrance of petunias, the sun on the sand, peaches, wine, bicycles, dogs. The glimmer of moonlight on a lake. The smell of a campfire. The memory of an ex-lover's mouth.
I stood there, inhaling the scent of the earth after rain, whispering this mantra: "Feel joy, feel joy." And in an instant flare, I remembered something about Stephanie. Joy was her middle name.
Popular in the Community