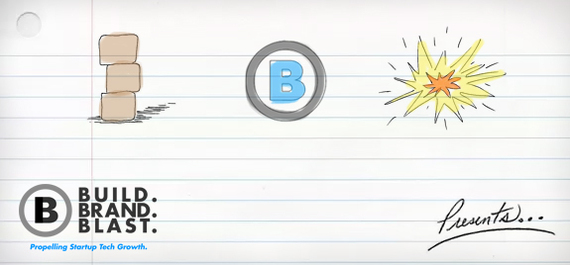 Writing a business plan is one of the most important steps of starting a business, especially if you're in the market for funding.
Wooing investors is a full-time job, and even if you commit yourself to it, there's no guarantee you'll find the funding you're looking for. Most investors, before they even consider your business as a potential investment, will take a look at your business plan--sometimes just a quick one- or two-sentence summary of your idea--and instantly determine whether or not you're worth their time.
To the new entrepreneur, this is an intimidating notion. But it becomes a lot less threatening when you realize that you can craft your business plan specifically to make your idea more palatable to potential investors.
There are many things investors want to see in a business plan, and you'll have to cover all of them if you want a chance at success:
•Research. Your idea might sound good on paper, but to an investor, you must back your claims with real data. If you don't have original and secondary research to support your ideas, you can count yourself out of the running.
•Thoroughness. While the core idea of your business can be summarized into one or two pages, you'll need a business plan that covers far more areas in detail, including operations, staffing, marketing, administrative, and financial sections of your enterprise.
•Evolution. If it looks like your idea is still in its infancy, few investors will bite. Your business plan should reflect an ongoing system of reflection, reconsideration, and revision.
•Contingency. Your business plan needs to address your potential courses of action should any of your major assumptions prove to be false, or should something go wrong in the first few months of your plan.
•Experience. Your business plan should describe why you, specifically, have the expertise necessary to make this business a success. If you can't show that, even a great idea could be rejected.
•Establishment. What have you done already for the business? What partnerships have you made? What deals have you closed? There should be some foundation in existence, even if it's only slight.
Even if you don't find an angel investor, that isn't necessarily the end of the road. You can call upon your savings or friends and family members, you can launch a Kickstarter or similar crowdfunding campaign, and you can open a line of credit for your initial years of operation. If you believe in your idea, you can never let initial rejection stop you.
Jose Vasquez is a serial entrepreneur and tech enthusiast dedicated to helping startup technology companies get the direction and momentum they need to succeed. As the founder of Build. Brand. Blast., Jose has established a collective resource for tech entrepreneurs to consult when brainstorming, creating, launching, or expanding a new business. Jose is also the founder and CEO of Quez Media Marketing, a marketing firm that combines technology and creativity to help new and growing companies get the results they need.
Jose graduated from Goldman Sachs' 10,000 Small Businesses program. Goldman Sachs is a partner of the What Is Working: Small Businesses section.