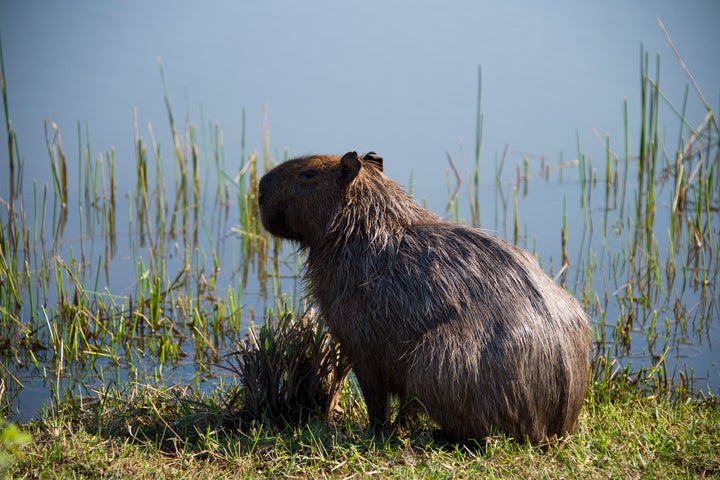 Some humans thought it would be cute to host some sort of world sporting event in the city of Rio de Janeiro, one of the many homes of the noble capybara. Yes, the capybara, an animal that is unconcerned with your biped feats of strength in order to foolishly grasp at history. It even already holds a global title: the world's largest rodent.
As such, these capybaras, seen on and around the golf course of the 2016 Rio Olympics, can't really be bothered with your gaudy silver and gold necklaces. They'll just chill and swim while you attempt to place a tiny white globe into an unimpressively small hole, as they always do, and as they shall continue to do throughout time.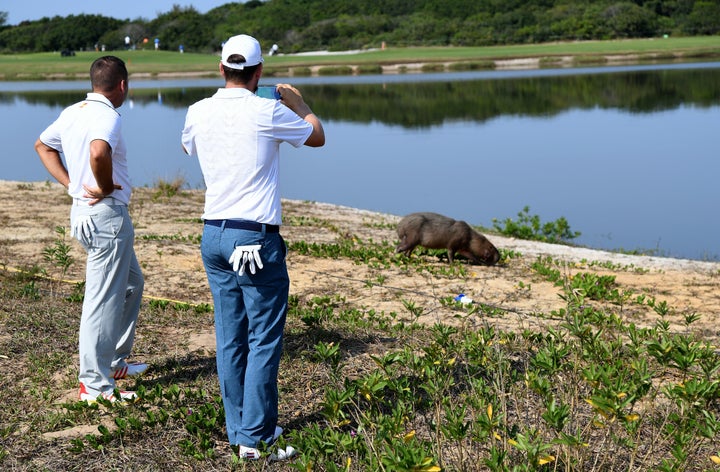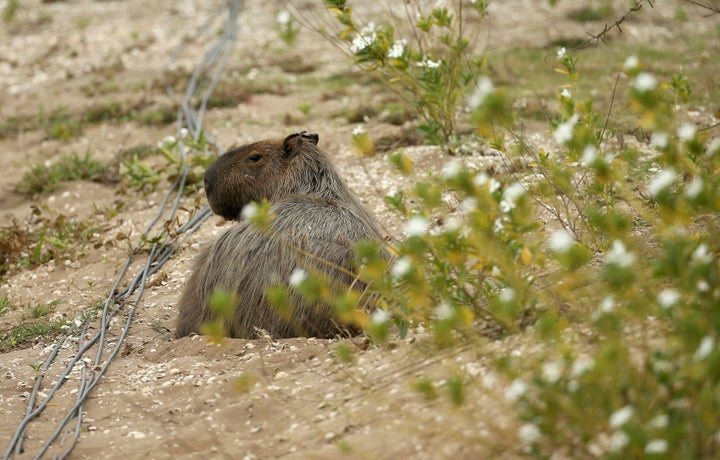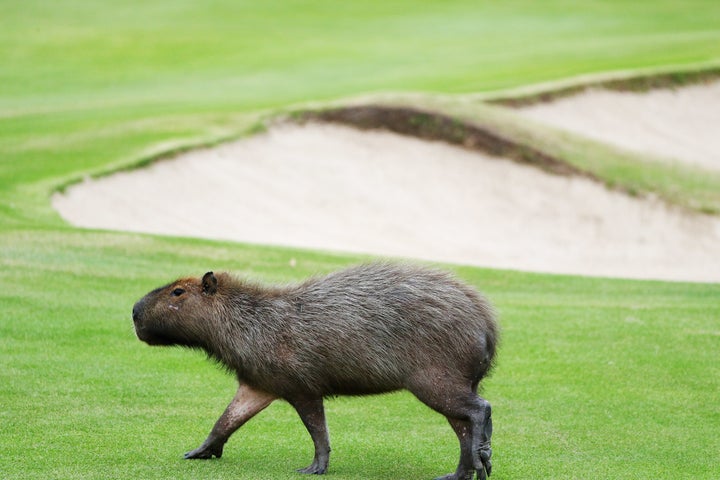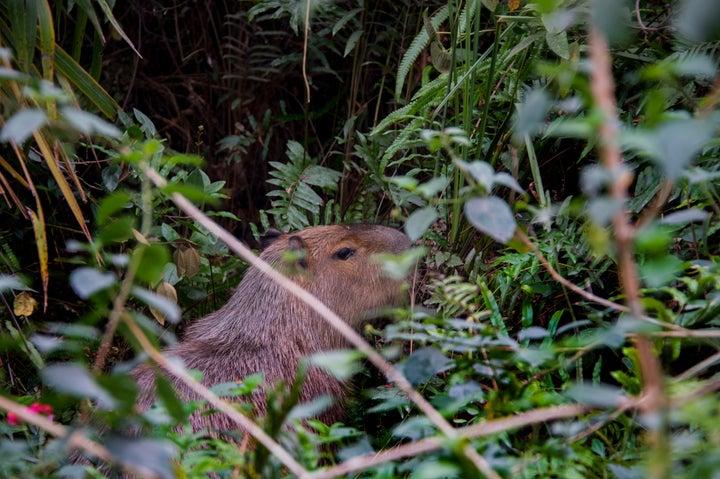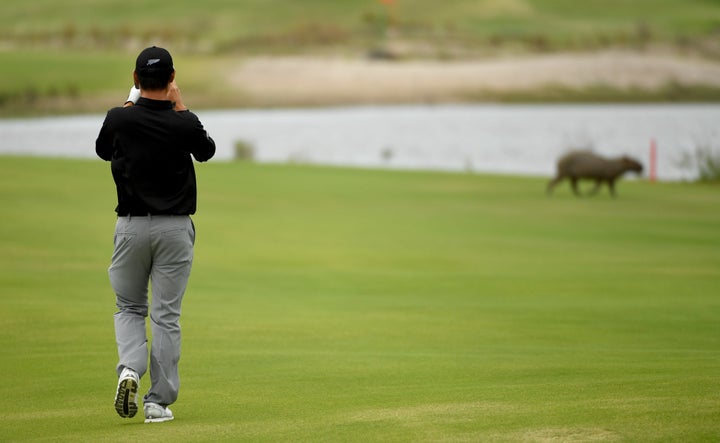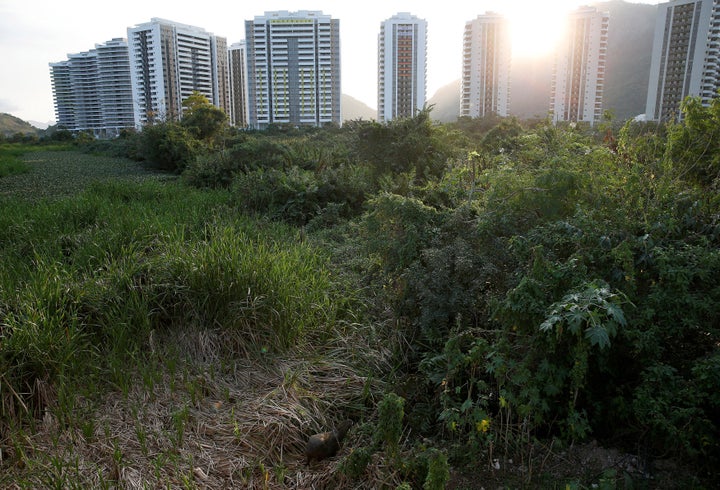 Those are some chill capybaras.
For more Olympics coverage: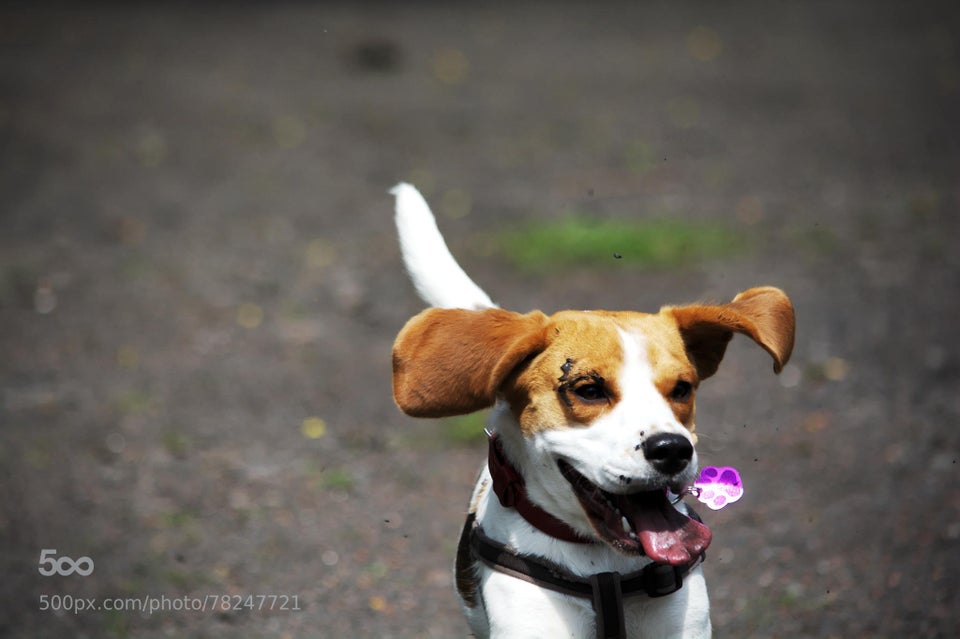 Silly Beagles
Popular in the Community