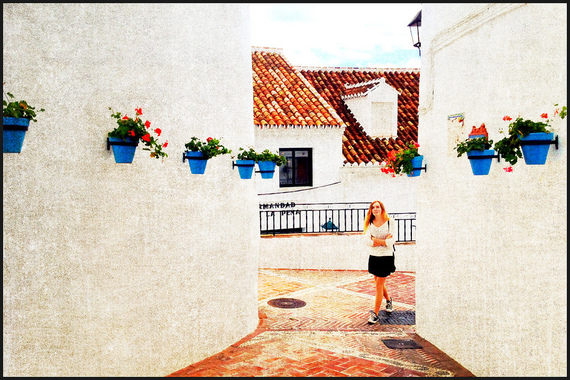 (Photo: Nick Kenrick)
Gap year, bridge year, gap time, time off, taking a break -- these are likely all terms you've heard to describe a gap year, and none of them are particularly helpful or descriptive. In fact, they often conjure up more questions than they answer. Here are a few I've been asked:
Does a gap year have to be a full 12 months?
Does gap time have to include international travel?
Do I have to volunteer during a bridge year?
What if I'm unsure what I want to do during my time off? Is it still a gap year?
What if I work at home for the first three months? Does that count as gap time?
Though the definition of a gap year varies depending on whom you ask, I think the American Gap Association (AGA), a non-profit accreditation and standards-setting organization for gap years, defines it well: "A gap year is an experiential semester or year 'on,' typically taken between high school and college, in order to deepen practical, professional, and personal awareness."
Kathy Cheng, former Director of USA Gap Year Fairs, defines the gap year as an intentional period of time between completing high school and beginning college when a student takes steps outside of the traditional classroom experience. "The word 'intentional' is important because you don't haphazardly fall into a gap year," she says. "It's a time to explore the world, reflect on personal values and goals, and prepare to take the next purposeful step in life."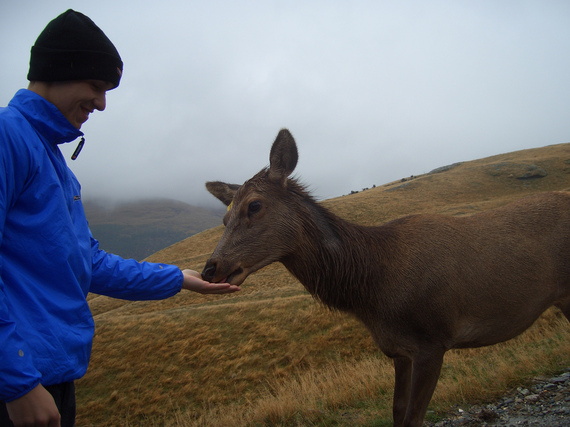 (Photo: Wills Ellis)
Even with these definitions, however, there's still plenty of room for interpretation. The first confusing bit is that many young people who take a gap year aren't always gone for a full year. At the Center for Interim Programs, the first and longest-running independent gap year counseling organization in the country, counselors choose to call it "gap time" rather than "gap year." So how long does one need to hit pause to differentiate between a gap year and an extended vacation?
"When we're looking at high school and college students who are transitioning from adolescence into adulthood, I think there has to be a longer period of time -- at a minimum one to three months -- to really deepen the level of experience and to help foster reflection," says Jason Sarouhan, Interim's vice president.
Sarouhan says that's because when students are in an experience for a shorter length of time, it's easy enough to bolster against the adversity, see the light at the end of the tunnel, and muscle through any hardship. "Some of the greatest learning comes from having to be resilient within an experience, and to have a range of emotions come through -- everything from elation and joy, to frustration and boredom. A gap year is about seeing yourself more fully, and that requires time and direct engagement," he explains.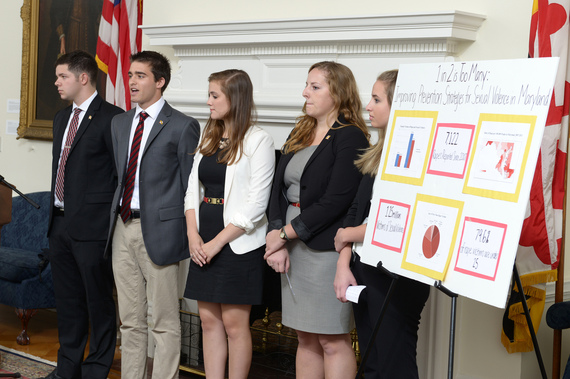 (Photo: MarylandGovPics)
The definition of a gap year isn't only muddied by time. The activities and experiences that take place during a gap year also vary widely. In the case of a gap year program, you sign on to join a structured, and often supervised, set of activities that take you through a pre-determined itinerary. On a program, you're also often -- though not always -- with peers of a similar age. On the other hand, a self-directed gap year -- that's one that's independent of a program -- is bound only by the time and geographical restrictions set by you and your family.
Further complicating the definition is the fact that in many cases, you may choose to do part of your year with a program before opting to travel, volunteer, or work independently. There's no right or wrong in this decision -- it's ultimately about your maturity, interests and comfort level.
To give you a better idea of what different gap years can look like, here are some examples:
A three-month, international travel excursion with a structured gap year program
A nine-month trek through India and Nepal with a best friend
Three-months working in a part-time job close to home, three-months volunteering at an orphanage in Peru, three-months living with a homestead family while scuba diving in Australia
A year in the Peace Corps A six-month hostel hop around Europe
A year interning at three different companies
Seven months teaching English in Ethiopia
Five months cutting down invasive plant species in Louisiana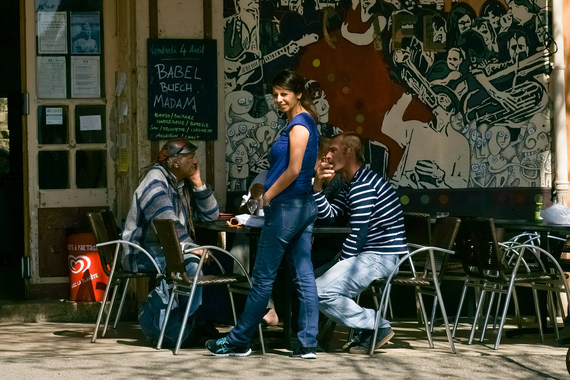 (Photo: x1klima)
Over the next few weeks on Gap to Great, I'll be peeking in on other student's gap years to give you a clearer idea of how real people have chosen to spend their time. And remember: the sky's the limit when you're planning your time "on." This is a chance to really shoot for the stars and dream up a year (or a few months) that allows you to experience something you've always wanted to do.
Have questions or a story you'd like to share? Tweet them at us @GapToGreat.
With the help of Aloft Hotels, the American Gap Association and AT&T, I'm on a cross-country road trip to promote the gap year and educate more American families on the benefits of time away from formalized education. Follow along here on Huffington Post or on Gap To Great.
Related
Popular in the Community