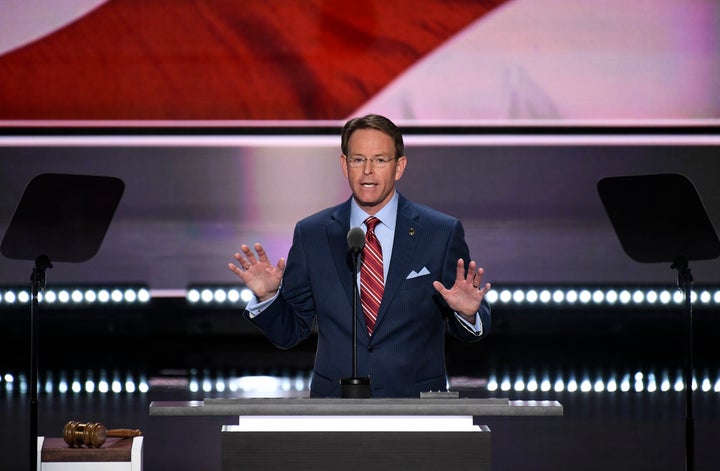 In recent weeks, the Southern Poverty Law Center has come under fire from critics who question the legitimacy of our hate group list, a resource that has been widely cited by journalists and academics since we began publishing it in 1990.
No one disputes the majority of the 917 domestic organizations on the list. Klan chapters, neo-Nazi groups and racist skinhead gangs are easy calls.
But our critics contend that we're mixing apples and oranges when we include groups that are closer to the mainstream and that don't advocate violence – groups like the Center for Immigration Studies (CIS) and the Family Research Council (FRC).
We disagree. Indeed, we think it's more important to call out hate groups that operate in the mainstream than those that operate at the fringes.
At their root, hate groups – those that have "beliefs or practices that attack or malign an entire class of people, typically for their immutable characteristics" – are anti-democratic. Like hate crimes, they rip apart society along its most fragile fault lines – lines such as race, ethnicity, religion or sexual orientation.
CIS is a case in point. It's a group whose immigration agenda is colored by ethnic bias. Part of a network of anti-immigration groups founded by white supremacist John Tanton, CIS has disseminated more than 1,700 articles from VDARE, a racist website and hub for white nationalists over the past decade. Hundreds of other articles came from leading racists and anti-Semites like Kevin McDonald, a former psychology professor who argues that Jews are genetically driven to destroy Western civilization. And, incredibly, after the devastating 2010 earthquake in Haiti, CIS President Mark Krikorian wrote, "My guess is that Haiti's so screwed up because it wasn't colonized long enough."
The FRC is an even easier call.
It has a long track record of using dehumanizing language and outright lies to portray LGBT people as sick, evil, and a danger to children and society. As stated on its website, it opposes the acceptance of homosexuality "in the law, in the media, and in schools." In other words, LGBT people should not have the same rights and protections as everyone else.
FRC President Tony Perkins claims that pedophilia is a "homosexual problem" – even though the American Psychological Association has concluded that gay men are no more likely than straight men to molest children. He has said the "It Gets Better" campaign, an initiative designed to give LGBT students hope, is "disgusting" and part of a "concerted effort" to "recruit" children into the gay "lifestyle." He once voiced support for a proposed law in Uganda that would mean a life sentence for anyone caught having gay sex and the death penalty in certain cases involving homosexuality.
The FRC may not advocate violence, but its inflammatory rhetoric pours fuel on the fires of hate. FBI statistics show that the LGBT community is, by far, the minority group most likely to be targeted for violent hate crimes.
Perkins also doesn't like Muslims. On his radio show in 2014, he claimed that the U.S. Constitution doesn't protect their religious rights. He added that Muslims who don't commit extremist violence "don't really believe the Quran or practice it as its written." In other words, faithful Muslims are, by definition, terrorists.
The CIS and FRC are certainly closer to the mainstream than groups like the neo-Nazi National Alliance. But that does not mean they don't sow the seeds of hate. In fact, it means they have bigger, more powerful megaphones to spread their divisive, anti-democratic message. And that's all the more reason to call them out.
Popular in the Community