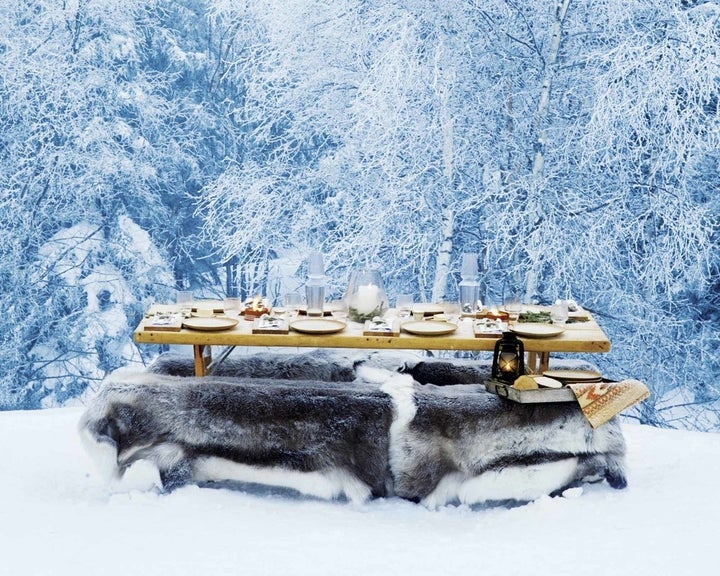 I hope you have a stew going. I hope you just baked buns and also cookies, and you're serving them on a grainy wooden board as your loved ones toast you across a candlelit dinner and a gentle spaniel rests his head on your wooly house-shoes. If not, I'm afraid that you are not experiencing hygge as you should.
Hygge, if you haven't heard of it yet, is the Danish concept of sublime coziness. It's so very Nordic that every explanation notes it's actually impossible to accurately translate hygge into English. In case you were curious, hygge is pronounced "hoo-ga," which rhymes with nothing I can think of, and personally, I have discovered that it is possible to pronounce it at least four different and unpredictable ways.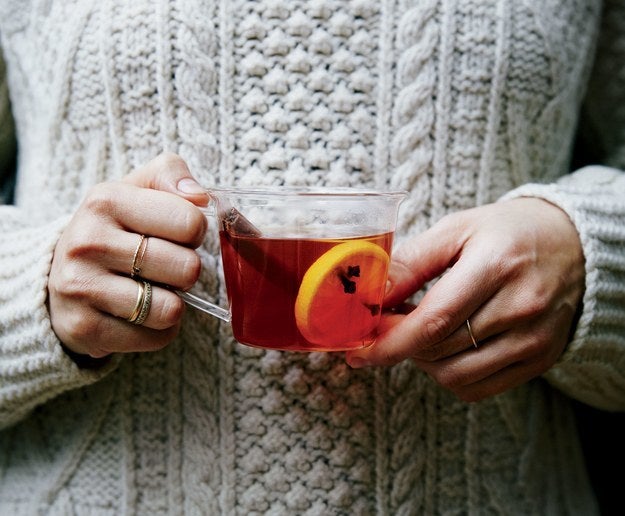 Grunt-sounds aside, we have to learn to say it and we have to learn to live it, because hygge is coming to America after sending the U.K. into a documented cozy-fervor. The Little Book of Hygge has been a bestseller there and it's going to be published in America this month. Before it arrives to coach us on "the art of creating intimacy," we must prepare our environs. Get out your tea-cakes and your tawny earthenware. The birthplace of hygge-comforts is the kitchen and our kitchens need to be hygge-ready. Quickly, there is no time to waste.
For the Hygge-Rookie Get yourself a teakettle. A kettle is the quintessential hygge kitchenware. You should preferably acquire one that is both cast iron and sweet ($129, Teavana). Next, you will need to transfer the hot water into a rose-gold teapot that comes with its own infuser ($29, Shelby) and then into enamel camping mugs ($9 each, Fishs Eddy).
It's important that you know that hygge is not cutsey, but is cute. For example, it is not something with a bunny on it, but rather, something that a bunny would use, if a bunny had a kitchen.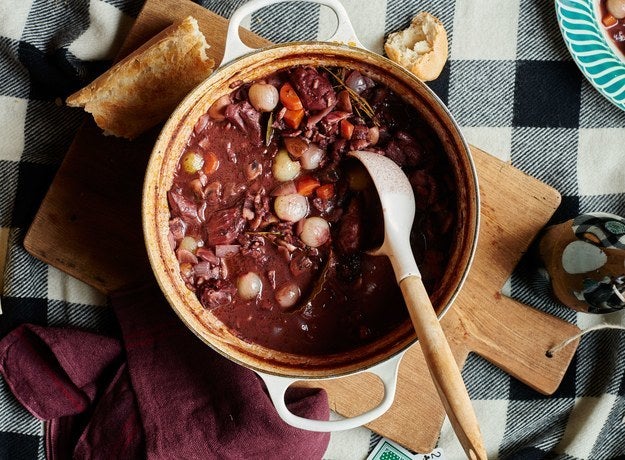 For the Hygge-Intermediate You need a tablecloth, which is really just a blanket to comfort and protect the vulnerable exposed surface areas of your kitchen ($79, West Elm). Actually, we should look to blanket everything we can. Put tiny sweater cozies on your mugs, so it looks like they have loving grandmothers who knit them holiday gifts ($10 each, Etsy).
Hygge is about comfort and support. Every cup should be resting on a saucer ($33,Sur la Table), every cake on a cake tray ($150, Bloomindales). In books like Scandikitchen: Fika and Hygge and How to Hygge by chef Signe Johansen, cakes, buns, and pastries are served and cherished on their own ordained surface.
Everything we mentioned above is round, which is crucial. The Little Book of Hyggeby Louis Thomsen Brits (who also sells Danish furniture) stresses the importance of a circular table, probably because sharp-corners are rude. ($249, West Elm).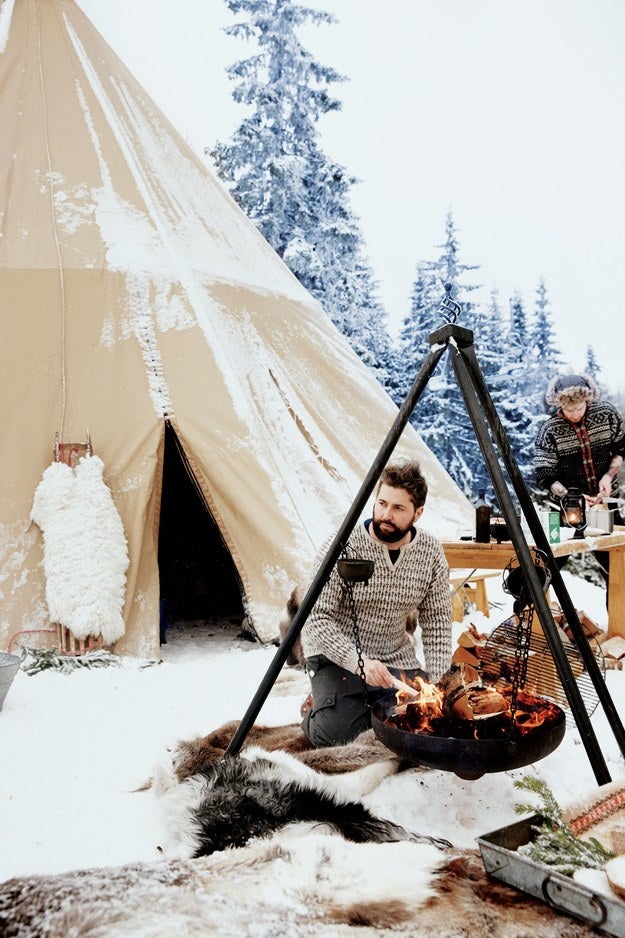 For the Seasoned Hygge-Maker Smash your fluorescent bulbs. The light of your life and your kitchen should only come from a wholesome and sincere source, not the tangled cords of electric manipulation. Acquire some unscented candles ($10, Ikea) and a wood-burning stove ($300, Ace Hardware). In The Little Book of Hygge, a claim is made that Danish people burn through 13 pounds of candle-wax per person, per year.
I hope you're wearing an apron, by the way. Whenever you can nestle yourself in protective layers, you should nestle. Never forgo an opportunity for nestling, that would be forsaking hygge.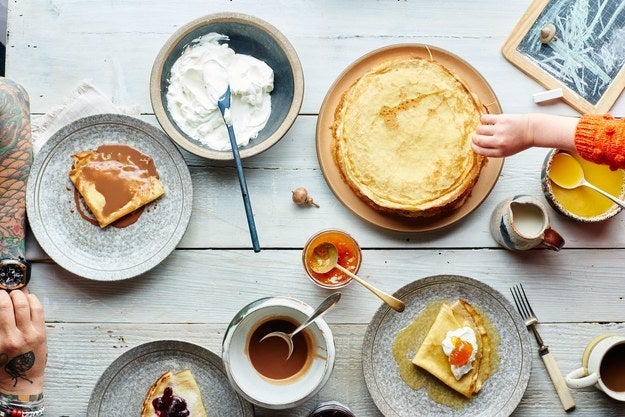 For the Hygge-Professional Are all your light sources addressed? Is every pastry is on its tray and does every mug have its own blanket? Are your copper pots gleaming like kitchen suns? Does your Nordic crockery have a lovely dove-gray and pink color scheme? Wonderful work. The only thing left to do is acquire a sugar dish just for sugar ($10, Anthropologie).
A disclaimer: Danish sources note repeatedly that hygge isn't something you can buy. Just as one Gudrun & Gudrun jumper ($440) does not make a hygge-maestro make, one white Le Creuset dutch oven ($370) only enhances the feeling of hygge. Hygge is a state of mind, but certainly only one that can be achieved in a hygge-kitchen, so I'm pleased you've committed to it and also pleased to inform you that hygge is no more, we're actually into lagom now, which is another Scandi-concept and it has to do with exact adequacy and you're going to do just splendidly preparing your life for lagom, I promise you. For your new lagom-kitchen, a measuring set ($24, Crate and Barrel).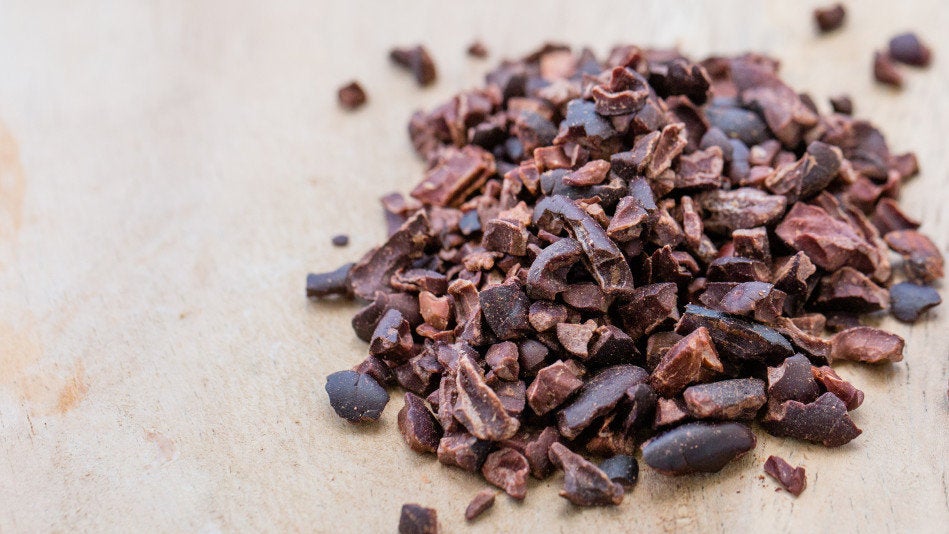 Superfoods You Won't Stop Hearing About In 2017