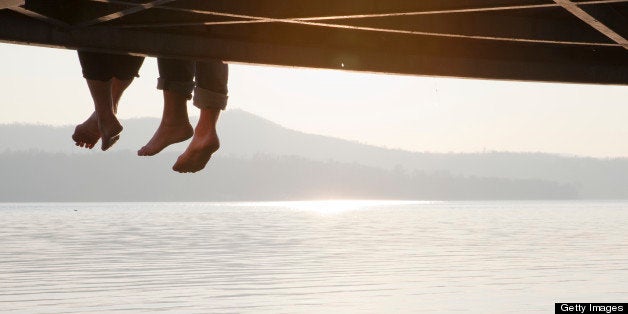 I am a thriver of infertility, anxiety and depression.
My recovery means making the daily choices to manage the lifelong losses of infertility and the consequences of anxiety and depression.
The acceptance of a childfull life means that I own all the parts of my story.
I wanted children. I can't have children. I am not choosing adoption, because I know it is not right for my family. But I love children and have many of them in my life. I am a mother, just not in your traditional definition of a mother. And, I practice my recovery every day which also means I advocate and break the silence in hopes of helping others define their own happy ending.
I actively work my acceptance of my life without kids, but do not be confused by the word acceptance. Definitely do not miss the words actively work.
I think oftentimes, we are socialized and maybe even educated to believe that acceptance means that I am completely OK, all of the time, with the circumstances. That acceptance means powerlessness. That acceptance means complacency. In fact, when you Google acceptance, you find this definition as one of the first hits:
"Acceptance in human psychology is a person's assent to the reality of a situation, recognizing a process or condition (often a negative or uncomfortable situation) without attempting to change it, protest."
For me, this does not at all accurately portray my acceptance of my infertility journey and my life without kids. I can accept the cards I have been dealt, but I also still can choose to actively do the work to change it. Not, of course, change the circumstances, but change my perspective and how I respond to these circumstances.
This is where our power lies, in changing how we respond to life and our perspective of it all.
My acceptance means that I must do the work daily, although on some days it feels like every single minute of that day, to honor the tension; the tension between the gut-wrenching, lifelong losses (sadness, grief and sometimes even anger) and the soul-completing work of my recovery.
My acceptance means that some days hit me like a ton of bricks with the sadness and thinking of my three never to be babies.
My acceptance means that some days, I feel the freedom and joy of life without kids and trust that I am exactly where I am meant to be.
My acceptance means that all days, I carry this story with me, that I honor it by speaking it out loud and that I own all the parts.
Because, it is only within my acceptance that I can find my ever upward and define my own happy ending and therefore share that love with the world in hopes of making it just a tiny bit better.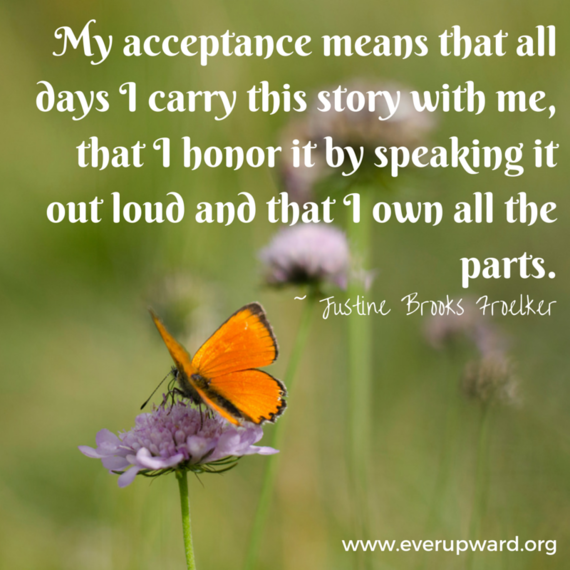 Support HuffPost
A No-B.S. Guide To Life
Related
Popular in the Community