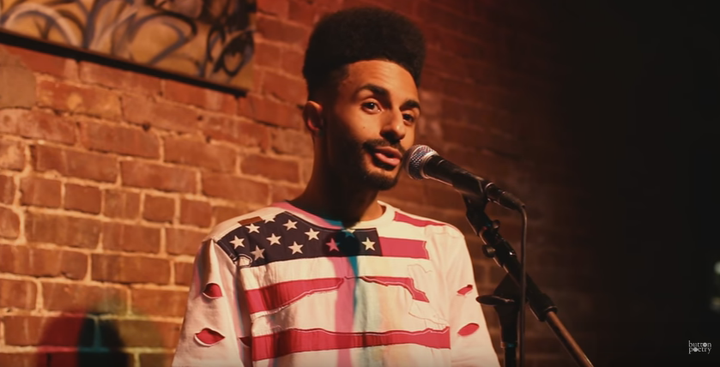 Politics aside, a black man in the Oval Office is an unprecedented moment in U.S. history. The country is about to lose its first-ever black presidency, and for many people of color it hits hard.
This was on Tony McPherson's mind when he wrote his poem "When the Obamas Leave Us," which he performed this October at the Nuyorican Poets Cafe in New York City. The poem, uploaded to the Button Poetry YouTube account, voices the collective sorrow of seeing the Obamas leave the White House.
"I've been thinking a lot about how this loss will affect people of colors' pride. Pride that is so often demonized," McPherson told me.
In his opening line, McPherson says, "If you were 8 years old today, you would not know a world without a black president." It's a jaw-dropping fact that highlights the social and political importance of Obama's presidency.
He questions, "When the Obamas leave us will our pride become less fashionable?"
Throughout the poem, McPherson declares the need for self-care amongst all people of color. He encourages his listeners to hold on to the pride that came from seeing one of their own as commander-in-chief. "When White returns to the White House you have to become your own president. You have to elect yourself daily," he said.
The poem also notes how slaves built the White House as another reason why people of color have claim to the building and what it stands for. "You have to stay in that White House like we built that Motherf**ker," he said.
McPherson delivers perhaps the most heartfelt line near the end of the poem. "For the 8-year-old in all of us, stay proud, stay black."
Watch the entire performance above.
Before You Go
Obama's Last State Dinner
Popular in the Community