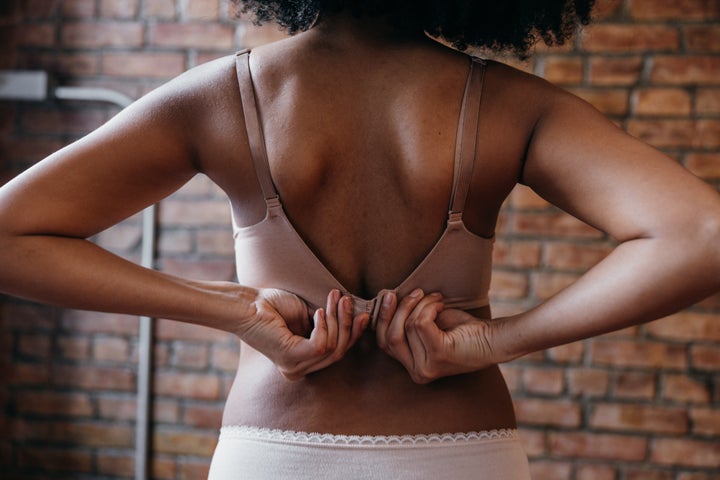 Aside from dance clips and recipe videos, TikTok can also offer a deep look into the world of plastic surgery. The latest procedure to pique users' interest is the bra line back lift, which targets loose, sagging skin along the upper and middle back area. With around 260 million views on TikTok, #bralinebacklift is certainly taking the cosmetic surgery world by storm.
Below, find out everything you need to know about bra line back lifts, including why people are getting them, how they're performed and what recovery is like.
What is a bra line back lift?
A bra line back lift addresses loosened skin and excess fat on the back. The term "bra line" refers to the area in which the incision gets placed — this is the most inconspicuous place possible for the scar to be hidden, and also happens to be the ideal spot to lift the lower back skin to achieve the most improvement, said Dr. Leslie Stevens, a board-certified plastic surgeon.
Bra line back lifts are an uncommon procedure for most plastic surgeons, and people interested in them should ensure they are the best candidate for one and that their areas of concern are, in fact, amendable by such a treatment, noted board-certified plastic surgeon Dr. David Stoker of Stoker Plastic Surgery.
Why do people want to get a bra line back lift?
For TikToker Brittney Mettke, the surgery served as the final step in her weight loss journey. "I am a recovering drug addict. And once I dropped the drugs I replaced it with food, which caused me to reach 350 pounds at my highest," she told HuffPost. "Once I finally experienced weight loss, I had excess skin that led me to feel self-conscious, and my back was something that bothered me a lot. To wear anything, I would need shapewear underneath."
Mettke hadn't been aware that such a procedure existed, but she immediately booked her surgery date after a doctor said she would be a good candidate for a bra line back lift. "When you work so hard towards a goal, you just want to be comfortable," she said. "I am thrilled with the results! I was able to throw away all of my shapewear and can now wear formfitting clothes."
There are myriad other reasons people would want to undergo the procedure, but aging is often a factor.
"As we age, our skin loses its elasticity, and its retaining ligaments become stretched and elongated," Stevens said. This is most frequently noticed on the face and can serve as the basis for a face-lift, but it can occur on the back as well. In this case, it can be seen as creases and folds on "the mid-to-lower back, above the flanks, under the shoulder blades and even along the sides of the chest and under the arms," Stevens said. Aside from aging, this can occur due to various other reasons, like pregnancy and weight fluctuations.
According to Stoker, many patients choose to get a bra line back lift when they notice that their hourglass figure gets diminished by rolls of skin accumulating around the narrowest part of their waist and around their bra. Typically, liposuction is a more common treatment for these rolls of skin, but Stoker told HuffPost that at some point it's not fat but the loose, inelastic skin itself that's accumulating. "A bra line back lift is a way of tightening and removing that extra skin," he said.
How are bra line back lifts done?
Aside from removing excess skin, one of the key factors in a bra line back lift is making the incision where a bra would be most likely to hide it. "With many aesthetic procedures, the most important part of the surgery is the preoperative marking," Stevens said. "I have my patients stand while wearing a favorite bra or bathing suit top, and I mark the position of the garment on their back first before having them remove the bra so that I can strategically mark the incisions within the confines of the bra markings." The looseness of the skin will determine how much will be removed, as well as how long the incision will be.
"This can be tricky to perform because tissue can move up to 1 foot vertically in some cases, and what you do in the operating room may not translate to how it heals after surgery," Stoker said. "That's why both experience and attention to detail in the markings beforehand are really critical with this operation." In the operating room, it's also important for a surgeon to minimize the tension on the skin during the closure of the incision, which can help prevent a wide or noticeable scar.
After the markings are complete, the procedure is performed in two stages. "The first stage involves removing a large amount of skin and fat from the back with the patient facing down," Stoker said. "The second stage is performed with the patient facing up, and involves removing any remaining skin and fat from the back before then closing the incision."
Depending on the case, other procedures such as a breast lift, reduction or augmentation may be performed in combination with a bra line back life. Stoker also said that liposuction may be performed to simultaneously enhance hourglass curves. It's common for plastic surgeons to do combined surgical procedures, especially for women who have experienced bodily changes after having children or those who have undergone severe weight loss.
How long does it take to recover from a bra line back lift?
In general, recovery from a bra line back lift takes about four to six weeks. It is considered a large procedure, and like all operations, it comes with risks such as bleeding, infections, thick scars and anesthesia complications.
During the recovery period, some pain, bruising and swelling may occur. But because the skin on the back is relatively thick, these side effects are less visible (and more easily concealed) than a procedure that's performed on an area with thinner skin — like a face-lift, for instance.
"Many patients ask me about the recovery for a bra line back lift, and I would say it's similar to a tummy tuck but easier, reason being that in a tummy tuck we're actually tightening the muscles of the abdominal wall and we're putting the patient under a lot of tension in an area that is more dynamic," Stoker said. "The back skin doesn't move very much, as long as you're not reaching up high."
During the recovery period, a compression garment is worn to help support the incision and reduce swelling. "Most patients are able to return to their normal activities within six weeks," Stoker said. "However, it is important to avoid strenuous activity for several weeks after the surgery."
How much does a bra line back lift cost?
The average cost range for a bra line back lift is between $5,000 and $10,000 depending on the geographical location, the surgeon's experience and how much skin will be removed, Stevens said. If other procedures will be done in conjunction with the bra line back lift, this should be factored into the cost as well.
But before you consider any procedure that you saw on TikTok (or anywhere else, for that matter), always consult with a board-certified doctor.
Need help with substance use disorder or mental health issues? In the U.S., call 800-662-HELP (4357) for the SAMHSA National Helpline.
Before You Go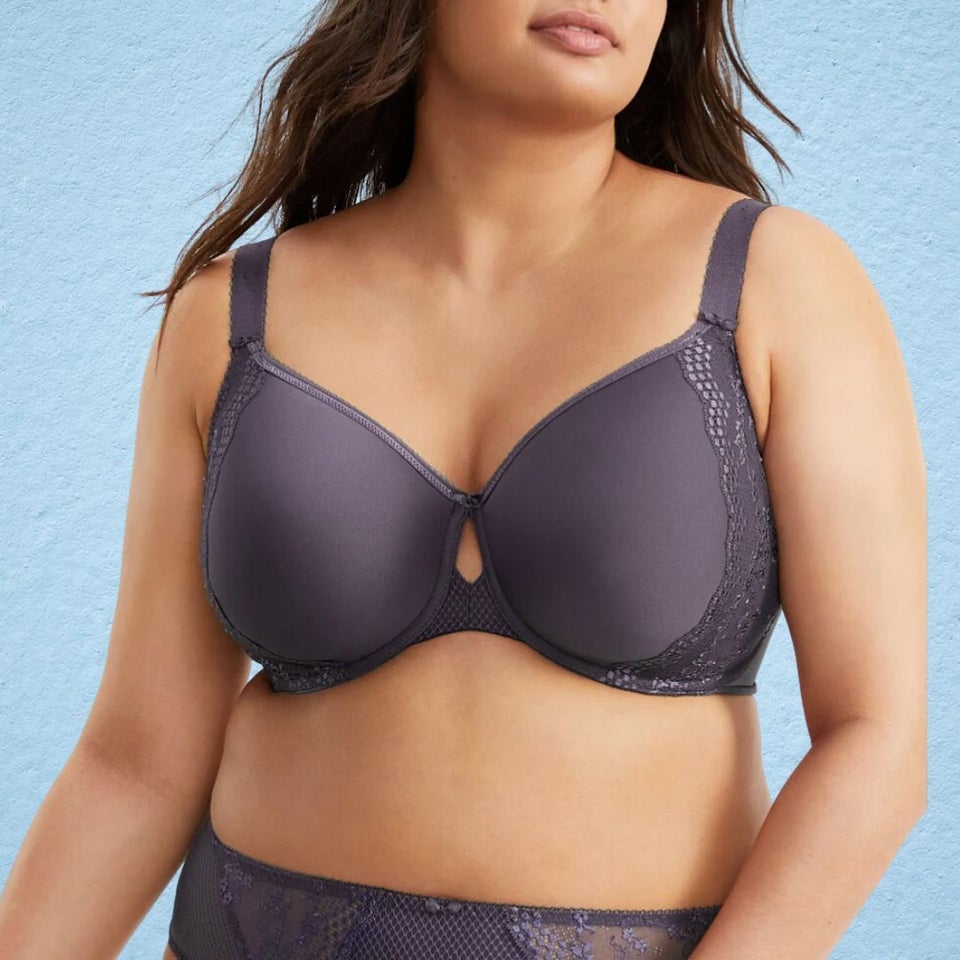 These Are The Best T-Shirt Bras, According To Reviews