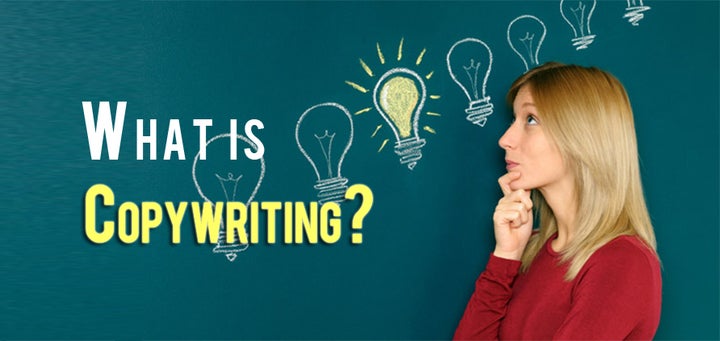 The site CopyBlogger defines copywriting this way, "Copywriting is the art and science of strategically delivering words (whether written or spoken) that get people to take some form of action."
Brands that work with copywriters hire these skilled professionals to create everything from blog and article copy to social media content and product descriptions – depending upon what they need at a given moment.
Right now, the field of copywriting is exploding as more and more brands migrate to e-commerce and the development of an online presence. Because having a website also creates an immediate and pressing need for quality content, brands around the country and the world are hiring professional copywriters at shocking rates.
Also, copywriters inspire people to take action by helping the words of your website inform and invite website visitors to take that next step.
And taking that next step is vital.
You don't want website visitors to not know what to do next. You don't want website visitors to come to your website and leave from your website without making some connection.
You want website visitors to feel hopeful that change and transformation is possible in their lives and that you may be their perfect supporter in their journey.
And getting to a place where they not only feel that you are a good match but also act on it is no easy feat. So how can we make sure the written text on our website is helpful, hopeful, and motivating? By hiring a professional copywriter.
What Makes you a Good Copywriter?
Contrary to what many may think, a good copywriter doesn't just play with words all day. Of course they are good at writing but the task of writing goes a lot deeper and is a lot more nuanced than just typing around in a word document.
A good copywriter also spends a lot of time doing research about their client's needs and their client's client's needs. They are experts at marketing, knowing exactly how to apply marketing tactics to each piece they write.
When specialized in writing copy for the web, a good copywriter will be familiar with the types of calls to action that you will want to implement and know how to leverage language to compel website visitors to take that next step.
A website copywriter will also be familiar with SEO and perhaps even be able to do the research necessary in order to really optimize your website for search.
A good copywriter can also ghostwrite in a practice's voice and can edit and proof pre-existing content to be correct and consistent with the practice's voice.
What A Copywriter Can do for Your Sales
When it comes to marketing & sales, here are some of the things that a professional copywriter may be able to help you with.
Website copy – imagine your about page, your home page, and your services pages all professionally written to inform, engage, and call your website visitors to action
Newsletters – It is super important to have a newsletter and to make sure the newsletter subject line and content is keeping subscribers subscribed and to build that trust with them.
Blog posts – For posts short or long, educational or inspiring, copywriters can write content for your blog. Depending on the copywriter, some may even be able to find and suggest images as well.
Research – Writing, especially writing quality content for a blog, book, or other content marketing can take a lot of research. If you need help seeking out news, journals, experts, and other sources to help your research, a copywriter may be able to help.
Prepare interview questions – If you are going to be conducting interviews for a podcast or even a written style for a written publication, a copywriter can help you prepare quality interview questions.
Proof – If you've already had copy written and need it proofed by a second set of eyes or have written copy on your own and aren't the best at grammar and punctuation, you might benefit from a copywriter proofreading the copy.
Edit – If you want a bit more insight than just grammar fixed, copywriters often also offer editing where they can help with how things can be reworded, reordered, or restructured to really make your desired impact.
Feedback – Maybe you're not sure if your website copy is awesome or awful and need a professional's opinion. Many copywriters offer consults, website auditing, or content reviews so that you can get their professional feedback.
The (Huge) Benefits of Copywriting For Companies
A copywriting professional can offer a LOT to a company. A few of those (not limited to) are:
SEO stands for search engine optimization, and it's one of the most common responsibilities of professional copywriting firms. By optimizing posts and pages for long-tail keywords and search engine visibility, copywriting firms can help companies rank well in Google and earn more user attention.
2. Human Content Creation
You can't automate this process. Content creation is by far the primary responsibility of copywriting companies. Depending on what a company needs, the copywriting firm may write blog, social media, article, or even white paper content.
Some copywriting companies distribute content on behalf of their clients. By scheduling and managing posts on social media and blog platforms, a copywriting firm can remove some of the stress from a customer's shoulders and ensure that the editorial calendar is functioning at all times.
If a company needs help coming up with unique blog ideas, a copywriting company may offer to conduct keyword research or develop an editorial calendar that will help guide the company's editorial efforts. A valuable service that marries the benefits of SEO and content creation, this idea mining offer is popular among companies looking to build larger followings.
5. Social Media Management
Social media is a time-consuming thing for many companies, and a professional copywriting firm can take some of the pressure off. By managing and posting content to a company's social media account, a copywriting company can help a business grow a following without stressing over time management.
What is Copywriting? Now You Know!
So what is copywriting? It's a critical service that many companies turn to to produce traffic, followers, leads, and conversions (sales). It's becoming increasingly popular with businesses in all industries and all locations, and it's a great way to enjoy a positive ROI and an effective marketing strategy.
If you're interested in learning more about copywriting, or finding copywriting professionals to help you boost your brand, contact us now!
Related
Popular in the Community