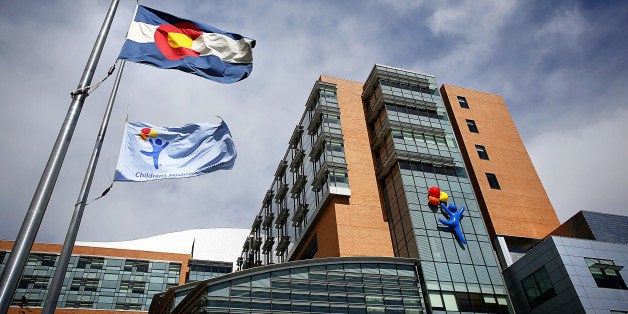 Just what is enterovirus D68, exactly?
For the period from mid-August to Oct. 6, the CDC has confirmed 594 cases of EV-D68, primarily in children, across 43 states and the District of Columbia. In addition to the one confirmed death, four other people who have had the virus have also died, though it isn't immediately clear how much of a role the EV-D68 played in those instances.
Here's what you need to know about it.
What is an enterovirus?
"Enterovirus" is the name given to a range of more than 100 viruses, which often cause nothing worse than a bad summer cold. CNN reports the viruses cause between 10 to 15 million infections a year in the U.S., with a peak of infections toward the end of summer and beginning of fall.
What are its symptoms?
Per the Centers for Disease Control and Prevention, symptoms of EV-D68 include fever, runny nose, sneezing, cough and body and muscle aches. Wheezing and difficulty breathing may be indicative of more severe infections.
In extreme cases, there may be a link between EV-D68 and muscle paralysis, but health officials aren't quite sure yet. If EV-D68 is responsible for paralysis, reports NPR, it has been in very, very rare cases only.
Who is most at risk?
Children with asthma are most likely to develop severe respiratory infections as a result of Enterovirus 68; but infants, children and teenagers are also at risk. Adults who have likely come in contact with one of the more than 100 other strains of enterovirus will experience mild symptoms or no symptoms at all, per the CDC.
I think I or my child might have EV-D68. What should I do?
If you or your child are having trouble breathing, visit the doctor immediately, especially if any underlying conditions like asthma are present, or if the condition is getting worse. There is no treatment for the virus, but in most cases the symptoms can be managed without requiring a trip to the hospital.
What preventative measures can I take?
This strain of enterovirus spreads much like the common cold, which means that frequently washing your hands can lower your odds of getting sick. If you have to cough, observe proper hygiene and cough into a tissue (which you then dispose) or your upper sleeve -- not your hands.