Three years ago this week, a garment factory in Dhaka, Bangladesh collapsed in the middle of the workday, killing 1,134 workers and injuring over 2,500 others.
The workers who perished in the worst tragedy in the history of the world's garment industry were making the clothes that we buy -- from western retailers such as, J.C. Penney, Joe Fresh, Benetton, The Children's Place, Inditex (the parent company of Zara), The North Face and Wal-Mart, according to the Clean Clothes Campaign.
Igniting a long overdue call-to-arms by a concerned group of educators, designers, journalists and consumers, "Fashion Revolution Day" was created as a global movement to commemorate those lives lost, while promoting a conversation around supply chain transparency.
Three years after its inception, Fashion Revolution Day has become Fashion Revolution Week and tens of thousands of consumers from across the world will be asking brands, #whomademyclothes as part of a global social media campaign.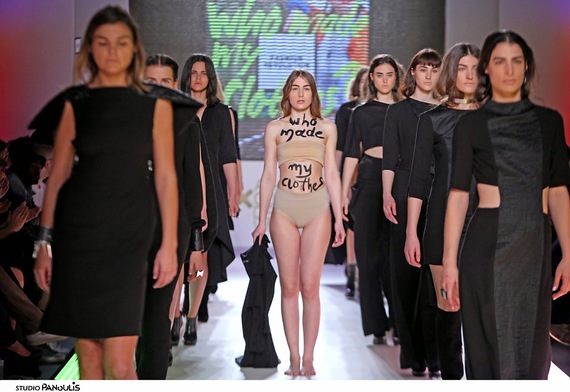 As activist Livia Firth points out, you can "become an active citizen through your wardrobe," and here's why you should:
1.) Not only is fast fashion cheating its workers, it's cheating you.
It's no secret that fast fashion retailers such as Zara, Forever21 and H&M design clothes to fall apart. It's the foundation of their bottom line.
The fast fashion business model is dependent on consumers buying fashion in excess. The clothing only lasts a few washes so that you're prompted to go out and buy more.
"When you go to make a purchase, take a look at the product and ask yourself: 'Am I being cheated?'" Maxine Bedat, co-founder of eCommerce company Zady told Fortune. "If a product from a fast fashion chain is falling apart before you've even bought it, it's not a deal. It's the fast fashion company trying to get you to buy something that is quick on trend but slow on quality."
2.) "Discounts" aren't really discounts.
The "discounted" designer labels you think you're buying from outlets like TJ Maxx and Saks' Off 5th have likely never seen a designer label before, according to Jay Hallstein in "The Myth of the Maxxinista."
In fact, the "excess" or unsellable items that you think you're getting at a fraction of the price are likely produced in an entirely different factory than the designer brand you think you're buying.
As Hillary Crosley writes in her article for Jezebel, "The jig is up: Big brands like J. Crew, Gap and Saks' Off 5th aren't selling you discounted or out of season merchandise at their outlet locations. You're just buying lower quality cardigans and patterned pants."
The reality is that outlet stores (under the name of brands like J. Crew and Banana Republic) have actually become fast fashion retailers of their own. In an effort to keep up with the rapid pace of the giant fast fashion brands, these outlet stores must to compete on price.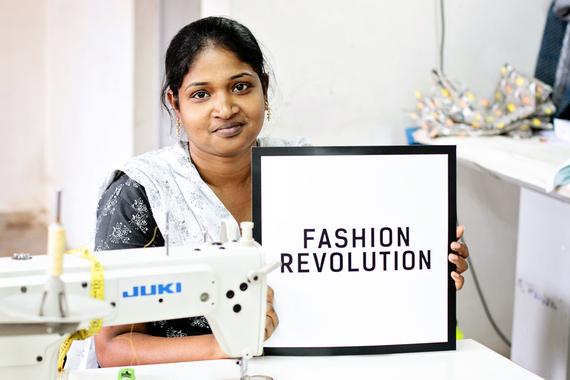 3.) Fashion is a $3 trillion industry and many of its workers are children and marginalized women.
The next time you chase a sale for $4.95 dresses, ask yourself: "How is that possible?" Seriously, think about it. How does that dress magically appear in front of you at such a cheap price?
Somewhere, someone has to pay for it and it's likely at the cost of indentured servitude. Yes, slavery.
As of 2016, there are an estimated 27-30 million enslaved men, women and children across the globe, according to non-profit Made in a Free World.
There are people in countries such as Uzbekistan, Cambodia, Bangladesh and India who are forced to work against their will. Whether they're picking cotton or tanning leather, they don't earn a penny for making your clothing. They are literally bound to a life of enslavement with very little hope of getting out.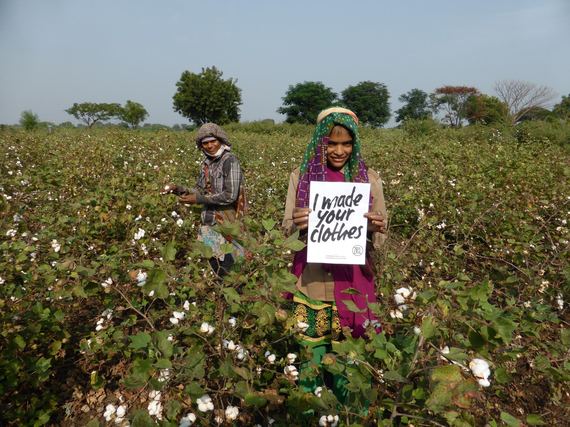 4.) Fast fashion is anti-feminist.
I'm not about to go on a political rant, but if you do consider yourself a feminist then it's time to start thinking seriously about how your values are reflected in your closet.
Of the 1000+ people who died in the Rana Plaza factory collapse, the vast majority of them were young women. It's estimated that 80 percent of the women working in garment factories in developing world countries come from rural areas to seek out a better life with little education.
"Many face working excessive hours - often 14-16 hours per day - with forced overtime and no job security, for poverty wages and without trade union rights recognized," Ilana Winterstein, a director at Labour Behind The Label told HuffPost UK Lifestyle. "They suffer poor health, are victims of sexual and physical abuse and cannot afford to send their children to school."
With inadequate health and safety checks, in the worst case resulting in tragedies like Rana Plaza, Winterstein says the repression of trade unions means that workers are too fearful to speak out about their reality.
5.) You actually have the power.
That's right, you have the power to change an industry that so desperately needs to be revolutionized.
Fashion is the third-most damaging industry to the planet -- after oil and animal agriculture -- and it's all so that we can we can enjoy a little retail therapy.
I don't think any of us would try to justify the deaths of 1,134 people for our fashion needs, so why do we keep buying and supporting the brands that we know don't deserve our dollars?
It's not too late to get educated, stay informed and make your own individual impact. With the help of Fashion Revolution Week, it's the perfect time to start.
Find more information on how to get involved here. Attend a Fashion Revolution event in your city, by browsing the event list here.
Shannon Whitehead is a sustainable fashion advocate and the founder of Factory45. She works with independent designers to launch clothing companies that are sustainably and ethically made in the USA. Join a growing movement of fashion changemakers here.
Photos courtesy of www.fashionrevolution.org
Popular in the Community