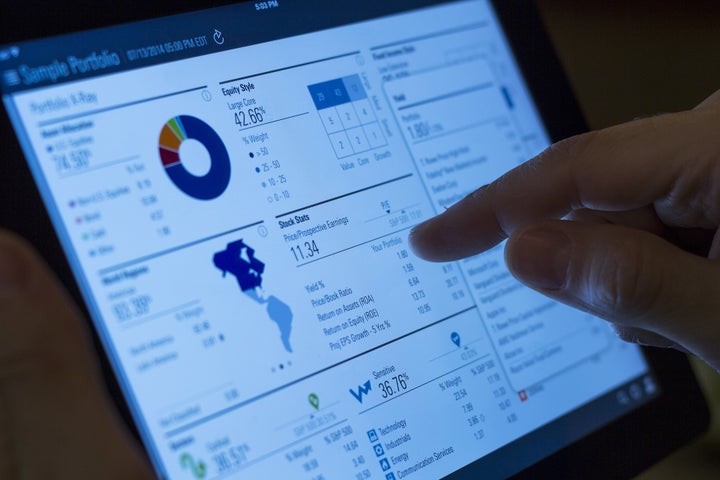 I recently listened to a webinar presented by Morningstar, Inc., and the speaker defined it as follows: "FinTech companies are businesses that leverage new technology to create new and better financial services for both consumers and businesses. It includes companies of all kinds that may operate in personal financial management, insurance, payment, asset management, etc."
These start-up companies compete directly with traditional banking and financial institutions, and in many respects have taken them by surprise. FinTech companies operate in dozens of countries, and are slowly chipping away at pieces of the financial services industry, providing products and services, once exclusively available through financial institutions. These products and services are within the categories of lending, personal finance, retail and institutional investments, equity financing, consumer banking, and several others.
In today's digital age, and with significant demographic shifts in the population, people are seeking easy access, convenience, efficiency, and speed. People want to conduct transactions via mobile technology platforms and applications, and such activities include managing their financial lives, whether that is tracking their overall spending, applying for a loan, or optimizing their investment strategies. Many people prefer to use online apps or sites for finances. On average, between 1 and 3 apps are used by people to manage their financial lives.
For traditional financial services companies (including banks, insurers and wealth and asset management companies), the risk of disruption is real, as FinTech companies invade their space. What does this mean for employers? With finance and technology rapidly merging, employers now have access to more scalable tools and online solutions than ever before. These technological solutions can assist them and their employees with offering or enhancing retirement savings plans as well as offering financial wellness programs, an employee benefit that has increasingly grown over the last several years.
In terms of retirement plans, robo-advisers are able to help reduce fees for investors by providing access to professionally managed portfolios of low-cost investments. I previously have talked about robo-advisers. Companies like Betterment and Wealthfront build and manage automated customized portfolios of low-cost investments for people who cannot afford (or wish not to have) a financial adviser or traditional one-to-one financial advice. Recently, Betterment launched its new product, Betterment for Business, the only turnkey 401(k) service that includes personalized investment advice for plan participants. Traditional investment firms such as Vanguard Group, Charles Schwab Corp., and Fidelity Investments, are adding automated services in order to compete with the "robo-advisers."
Since fees are one of the biggest enemies of one's retirement savings, there are FinTech startups trying to solve for this and many other problems related to 401(k) savings, attempting to make life easier for individuals managing their retirement savings. Several start-ups have introduced online retirement savings plans for investors who wish to avoid paying higher expenses and investment fees that may be incurred through a financial adviser and/or brokerage house.
In the financial wellness space, there are many service partners, such as HelloWallet (now part of Morningstar), that provide a host of customizable and personalized guidance to help employees manage their overall finances. Web-based, mobile applications, and other software programs are provided as tools to meet the demand of today's digital employee. These companies will increase in relevancy and customization and continue to grow as the traditional financial services industry continues to face a wave of digital disruption.
Employees want the ability to effectively manage their financial lives as they like, when they like, and where they like. The integration of finance and technology can better help meet this need. FinTech companies operating in the employer retirement and financial wellness space can help reduce costs for organizations, improve benefit plan effectiveness, and provide employers with actionable data to help they and their workforce make better financial decisions.......and make life easier.
Related
Popular in the Community