With Passover a few days away, now is a good time to dive deep into one of Jewish cuisine's most controversial foods: gefilte fish. It's a traditional dish at the Passover seder that some people look forward to all year long and others can't stand.
Made up of ground, deboned white fish that has been formed into fish balls or patties, gefilte fish may not sound like the most appetizing dish. Depending on who's making it, it can be white-verging-on-grey or firm-verging-on-gummy. If you can get past appearances and stereotypes, however, gefilte fish can actually be quite good. Of course, some people will never get past the jelly in the jarred stuff. Hence gefilte fish's place in the latest installment of our series "Good Or Gross," in which we debate the merits of polarizing foods like uni and peanut butter and pickle sandwiches.
When made at home, gefilte fish can be delicious. Yes, we said delicious. Depending on the recipe, the consistency can vary from chunky to smooth, but no matter what, you won't find the notorious jar goo. Good gefilte fish will have a consistency similar to a light matzo ball. When you make it from scratch, you can also make it slightly sweet by adding some sugar (in the Polish tradition), or you can choose to make it on the saltier side.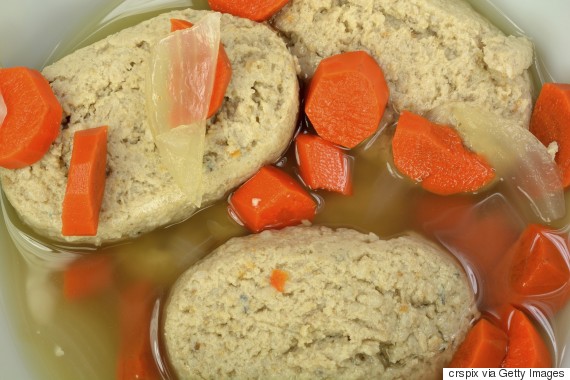 On the other hand, you might be partial to the jarred stuff! If you are, godspeed. We're not sure we agree with you, but we believe everyone is entitled to his or her own opinion. As HuffPost Staff Writer for Family and Relationships Rebecca Adams puts it, "I personally don't eat it canned, but I know plenty of people who don't gag at the sight of fish gel."
We turned to the experts for their opinions on gefilte fish. Is it good or gross?
"Gefilte fish can range from great to gross; there's a very broad spectrum out there. I'm partial to gefilte fish that tastes like fresh fish instead of sweet brine and a consistency that's more crab cake than hot dog. I think the best gefilte fish is achieved when homemade with freshly ground fish and served warm from being cooked, meaning never refrigerated. It can be a jarring food for the uninitiated but I think it has a worse reputation than it deserves -- In its excellent forms, it's basically a delicious variant on meatloaf; but it's also reasonable to expect that most people have only tasted the seemingly indestructible canned versions from the kosher aisle of the supermarket which are gummy and flavorless except for the sugar in the cloudy brine."
Chef Alon Shaya of New Orleans' Shaya says:
"As long as it is made right, I love it. I think I have a special place in my heart for gefilte fish since it played such an important role in my childhood eating. I was always mystified by it. I've had some homemade gefilte fish before that blew my mind away because it was cooked perfectly and seasoned right. I vote yes for gefilte fish."
"Food, and which foods one likes, is a matter of personal taste. But gefilte fish -- whether you like it or not -- is all about tradition. That is what makes it such an evocative and special food, especially during Passover. At Russ & Daughters, my family has been making and serving gefilte fish for four generations. In so doing, we feel a part of thousands of seders every year. We make two kinds: the more classic one with whitefish, pike and carp, and our salmon-whitefish gefilte fish, which we only make for Passover and the Jewish New Year."
Ultimately, if you're lucky enough to get gefilte fish from one of these beloved institutions, or from a Jewish bubbe, you might find you actually like it. If you're condemned to the jarred stuff, well, good luck.
How do you feel about this Passover staple? Let us know in the comments, on Twitter or on Instagram.
Related
Before You Go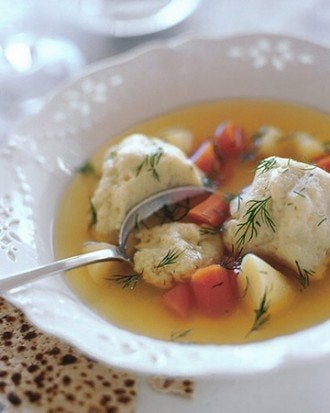 Passover Recipes