Glycolic acid is one of those ingredients you see on plenty of skin care labels. Brands like Chanel, Mario Badescu, Drunk Elephant and millennial favorite Glossier all sell products containing the ingredient, but how do you know if it's right for you?
We wanted to find out all about this acid, a word that can seem a little intimidating at first. But once we learned more about it, it sounded like a pretty magical ingredient; it's said to be great for clearing the skin, evening out skin tone and anti-aging, among other things. We spoke to dermatologists to find out about glycolic acid and whether we should be adding it to our skin care routines.
What is glycolic acid, anyway?
Glycolic acid, typically derived from sugar cane, belongs to the alpha-hydroxy acid (AHA) family ― along with malic and lactic acids ― and is a common ingredient in many skin care products. According to Loretta Ciraldo, board-certified dermatologist and co-creator of Dr. Loretta Skincare, glycolic is also the most popular and most studied AHA.
"Chemically, it's a really nice, small molecule, which means when you put it on the skin, it can penetrate pretty readily," she said, adding that dermatologists have been using it in their practice for decades. (For instance, chemical peels commonly use a glycolic acid solution.)
Its main function is to exfoliate the skin, or, as Ciraldo explained, it's "ungluing dead cells from each other."
It's really great for acne-prone skin.
Ciraldo said that acne, "whether you're talking about a little blackhead or a big acne cyst, if you look at it under the microscope on a skin biopsy, [it all] starts from dead cells getting plugged up within our pore." And since glycolic helps to loosen those dead cells from each other, it can help reduce acne.
Dr. Melda Isaac, a board-certified dermatologist based in Washington, D.C., added that glycolic has the ability to really get down into the hair follicles and loosen up any built-up sebum and proteins that could otherwise lead to blackheads and breakouts.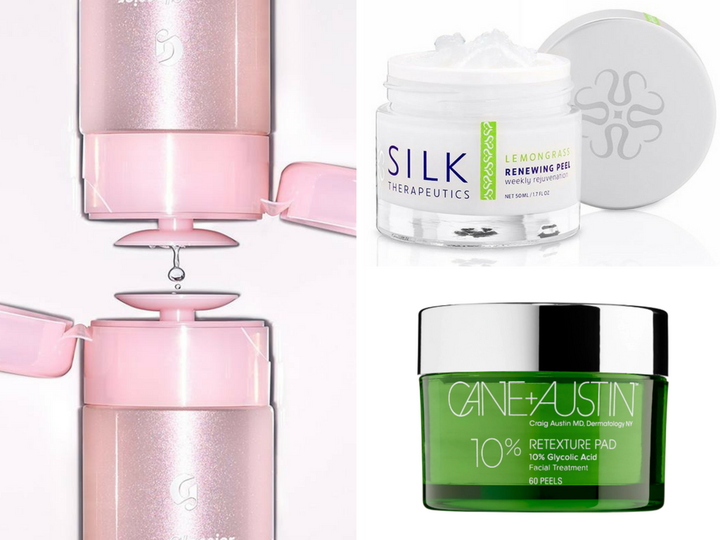 It also has plenty of anti-aging benefits.
Those same dead skin cells that can stick together and clog pores, leading to acne, can also make our skin look less vibrant. As kids and teenagers, our cell turnover happens quite rapidly, but as we age, Ciraldo said, "we don't shed our dead cells at as fast a rate as we did in our teens and 20s."
Since glycolic acid works to get rid of those dead skin cells, at least on a microscopic level, "you get more vibrancy and luminosity," Ciraldo said.
"You also lose some of the rough texture, so you get more skin smoothness," she said. "Another benefit from the exfoliating is it helps with pigment."
In simple terms, the extra pigment we get from old acne scars, age spots, sun damage or melasma is stored for weeks in our dead cell layer. What the glycolic does, then, is get "rid of a good amount of the stores of excess pigment," helping to even out overall skin tone, Ciraldo said.
And as if it doesn't already sound like a magical ingredient, glycolic acid has also been shown to stimulate collagen production, which will help reduce the appearance of fine lines, Isaac said.
Oh, and it also makes your other products absorb better.
As Isaac explained, the exfoliating properties of glycolic acid make it great for prepping the skin for other products.
"You're going to get better absorption of other acne medications, like retinol, and other anti-aging products and antioxidants, like vitamin C and topical growth factors," she said. "We even use it in office to prepare the skin for other types of procedures that we do."
It also sets up your skin for better makeup application.
"It's unbelievable how much nicer your makeup looks if you've got the great glycolic exfoliator for your skin," Ciraldo said. "Everything goes on so much more smoothly."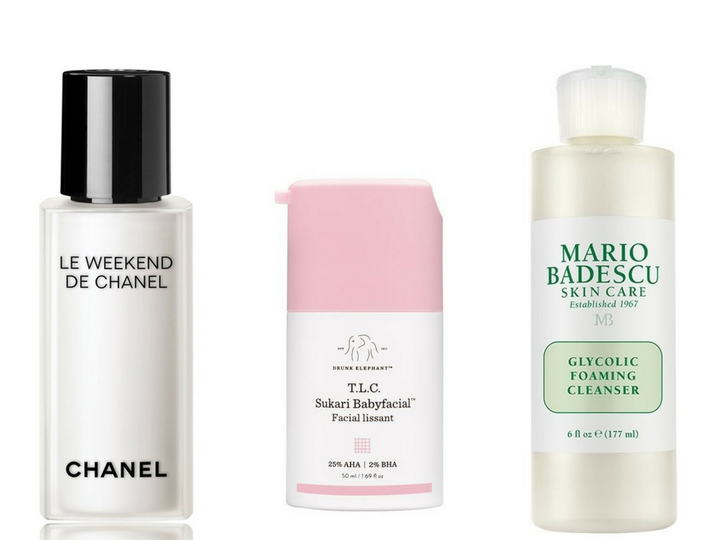 But not all all glycolic acid products are the same.
Glycolic acid, in various levels of potency, is found in a wide array of products, including cleansers, toners, creams, masks and peels. According to Isaac, the ideal percentage of glycolic acid for at-home use would be 8 percent to 30 percent, with 30 being what she called the "high normal."
"Most face washes are somewhere between 8 to 10 percent. Creams can be 15 percent and be used daily. Home masks or peels can really be well-tolerated with safety up to a 30 percent concentration," Isaac said, adding that dermatologists use solutions with as high as 70 percent glycolic acid for in-office treatments.
Along with the concentration of glycolic acid, individuals should also try to find products with low pH levels, Ciraldo said. Isaac agreed, noting that the most effective glycolic products will have a lower pH, which means they're more acidic.
The pH level isn't always listed on product labels, but some terms you can look for are "low pH" or "medical grade pH." Ciraldo's ideal is a 10 percent glycolic with a pH of 3.5, and both she and Isaac agreed that a product with 10 percent glycolic is safe for daily use.
Using a 10 percent glycolic acid product regularly will offer the same kind of benefits you'd see if you went to your dermatologist for a higher-concentration peel on less frequent occasions, Ciraldo said.
Who should be using it?
"The nice thing about glycolic acid is that it's good for almost every skin type, except very sensitive skin patients and patients with rosacea," Isaac said, noting that those with sensitive skin may find it too irritating. She also said that as long as a person has some natural oil production, they should be fine.
In terms of age, glycolic acid products can pretty much be used from the teenage years onward.
"Preteens can use them very safely for blackhead busters, even 11- or 12-year-old kids can use them as basic cleansers," Isaac said, before stressing that she would not use something like a 30 percent glycolic peel on individuals in that age range.
"But for someone in their 20s, 30s and above, if they want to do an at-home glycolic peel, I think that would be anyone 18 and above," she said.
How often should I use it?
When asked how often one should be treating their skin with glycolic acid, Ciraldo said, "The best answer I like to give is, use it as often as you can tolerate it."
"What I mean by that is, it really depends on skin type, sometimes your age, all of this. The only sort of caveat is, don't be using it if you're skin is feeling a little sensitive," Ciraldo said, adding that you should also avoid using glycolic acid if your face is feeling irritated or the skin is peeling.
She suggested incorporating it into your routine a few times a week, and if you're seeing desired results, keep it up with that same frequency. If you want to have increased benefits, Ciraldo said, you can "probably start to use it every night" after about one or two weeks.
Isaac added that different products can be used at different frequencies.
"Somebody can use a face wash with 7 to 10 percent glycolic acid every day. And then for face creams with up to a 15 percent glycolic, they could use it once daily. If they're going to be doing more of a mask or a peel, I would say maybe once every other week," she said. "I don't think you should need it more than that."
What about the negative effects? Is there anything to watch out for?
Isaac and Ciraldo agreed that the glycolic acid products available for at-home use are quite safe and effective. The main thing you should keep in mind is that glycolic products make your skin more sensitive to sunlight.
"I would not have people using glycolic acids regularly if they're not going to be good with sun protection and they're a lifeguard, or they're working at the pool or they're out on the beach," Isaac said.
Ciraldo even suggested skipping the glycolic altogether if you're going to be outside and exposed to the sun for extended periods of time. Alternatively, she said, you could apply your glycolic before bed. However, your skin will still be a little more sensitive to sun the next morning, which means sunscreen is a must. (As always.)
Glycolic acid, as with any type of exfoliator, can dry out the skin. To counter that, Ciraldo suggested looking for products that contain moisturizing ingredients, which will help offset the acid's effects. You can also apply your regular moisturizer after using a product with glycolic in it.
Glycolic acid products can also cause a slight tingling ― not burning ― sensation when applied. (If you check the product label, it will likely tell you as much.)
"Tingling is one thing, burn is another," Ciraldo said. "If you're feeling a tingle, some people describe it as pins and needles, [or] a little itch, any of that you can sometimes get from glycolic. But, if at any point you feel like your skin is feeling a bit of a burn, almost like you've gotten a little sunburn feeling, that is too much."
CORRECTION: An earlier version of this story misidentified salicylic acid as an alpha-hydroxy acid. It is a beta-hydroxy acid.
Support HuffPost
A No-B.S. Guide To Life
Before You Go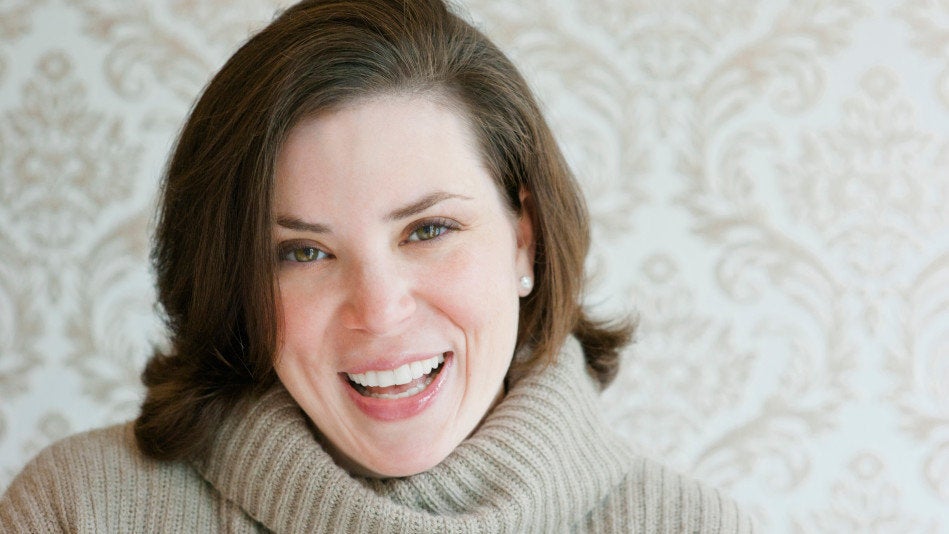 The Skincare Routine of 5 Top Dermatologists
Popular in the Community