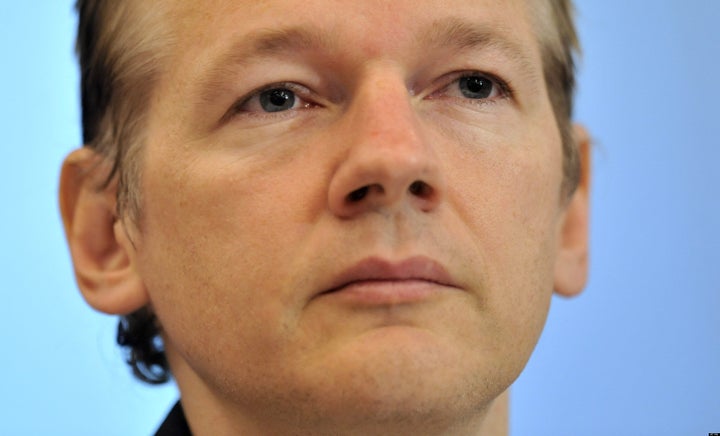 Perhaps this shouldn't come as a surprise, given that WikiLeaks founder Julian Assange was given an "87% slut" score on an OKCupid test four years ago. But seriously, it seems everywhere you turn these days, you hear another story about WikiLeaks--or Assange, really--and lady parts.
Then there's the emails Gawker just published that Assange wrote in 2004 to a 19 year-old woman he made out with once, revealing not only Assange's persistence when it comes to unearthing information but also his penchant for purple prose pressed breasts and other "soft, warm and yielding" lady things. The following is an excerpt from one missive Assange wrote after sniffing out the girl's phone number and calling her, only to receive a cool response:
I'm not concerned with your messy reality. I don't want to see it and I confess I could not place you in mine. But I still want to see you in isolation. I am unconcerned with the context since time and your silence has made me philosophical; but when I first wrote the heat of your breast pressed against me was still vivid in my mind.
And here's another from an email written after she rejects him for what appears to be the final time:
A man feels that which is soft, warm and yeilding (sic) in his arms must also be in other circumstances.
Yes, that's right! It's MaxiPads for your Monthly WikiLeak!
Only unlike WikiLeaks' other dabblings in lady parts -- which have branded Assange everything from a creep to a rapist -- apparently this one, for Butterfly Extra-Absorbent Sanitary Napkins, has yet to offend.
Calling all HuffPost superfans!
Sign up for membership to become a founding member and help shape HuffPost's next chapter