This question originally appeared on Quora.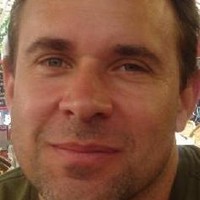 Answer by Julien Vaché, Critique of Restaurants

After pulling in a few favours, I was lucky enough to eat there recently, and it definitely ranks as my best meal since El Celler de Can Roca in Girona, the #1 restaurant in the world...
What was amazing about the experience was how much it reminded me of El Bulli, which Albert Adrià ran with his brother; while still progressing towards his own personality in his cuisine; it is very international, very refined, and always delicious.
The other amazing aspect was the fact that, at my request, we were seated at the counter right in front of the Chef, Oliver Peña, and he very kindly took a lot of time to explain each dish and joke with us throughout the meal. Priceless.
The timing is crucial when you arrive as there are only 16 tables, and each is timed precisely in order to allow a swift flow for the 50+ dishes and drinks you will be served during the evening. You read that right: 50. What's even more incredible is that there was not one single pause in this meal, despite eating on a Saturday night and the venue being full, we did not *once* wait for a single dish! That's the first time in my life it has happened; this kitchen was running like clockwork, a true sign of a craft fully mastered.
41º started as a Tapas and Cocktail bar for the adjacent "Tickets" restaurant, the first of Albert Adrià's restaurants after the closure of El Bulli. But it quickly evolved to its own status, and the natural idea was to combine the 2 concepts of pre- and post-dinner food accompanied with original cocktails throughout the "experience".
So the dishes are just a few bites, making it a wonderful tasting or "dégustation" meal. A trip around the world along some of the greatest style of cuisine: Spanish, Peruvian, Japanese, Thai, Mexican, Italian, etc...
We were very nicely greeted at the door and sat on the side of the restaurant, slightly away from the rest of the tables and straight in front of the mise-en-place table of the Chef and a small window to the back kitchen, which were sending the basic elements to the line.
The whole venue is small and black with high ceilings, which makes it very silent, a very clever system of translucent strips onto which projections are showed accompanied by discrete chill-out music (a real art installation by artisti Javier Milara) combine in order to make the food the front and center of the experience.
The counter was made of strong glass with wrought iron lettering under saying "41º Experience" - All photos are mine taken with a simple iPhone 5, the dark environment combined with the reflection of the light on the glass counter made it very difficult to get good shots, so please accept my apologies for the low quality result of the pictures in this answer.
After a quick introduction from the Head Waiter, the Head Barman came in front of us and explained that we would be served cocktails throughout the "experience" which combine with the dishes of the Chef.
Here are most of the items we were served (only a couple are missing because of bad picture or bad memory...)
WELCOME WINTER COCKTAIL
A Vermouth based cocktail (an insider's wink at the new Adrià venue Bodega 1900) with the just right amount of bitterness
"WINTER ACT":
PUMPKIN LEAF
REDCURRANT LEAF
RASPBERRY WITH WASABI
PISTACHIOS WITH HONEY
This was a sensational presentation, reminiscent of the first course at El Celler de Can Roca (A real, live bonsai Olive tree featuring Spherical Olives, itself an homage of the Roca brothers to El Bulli). Fantastic!
An important part of the chef's or waiters' explanation consisted of explaining what was edible in the dish and what wasn't. This made for very funny moments and comments about Albert getting sued by Americans for serving them stones and cracking their teeth.
The Leaves on the tree were very delicate and sugary, the Pistachio was made of cocoa butter and super concentrate of Pistachio inside, it melted so quick in your hands you could not even pick it up without special chopstick-tweezers, the same one the chef was using for the mise en place, a very nice touch. Raspberry and Wasabi is a genius combination.
BLACK SESAME PEARL
YUZU INFUSED PEAR
The Pearl was delicious roasted pure Sesame, caramelized with a soft center while the Pear going with it was an explosion of citrus and tart flavours with a soft shell of Beet and Orange.
BLOOD ORANGE FLOWER
MINI ORANGE COULIS
KEFIR LIME LEAF
The Oranges used for this dish are grown by a local gardener exclusively for Albert Adrià, the inside was a coulis with a combination of sweet and sour. Concentrated orange but not exaggerated. The Flower was quite strong with an orange blossom taste, perfumed. The Kefir leaf you had to just suck on it, so playful and nice.
SANGRÍA
TUNA MILLEFEUILLE
PIZZA 41º
The Sangria (not shown here) was like a paradise version of what you know as "Sangria", to make it they had to take away the bubbles from one of the best Cavas, macerate hand picked fruits and re-carbonate it just before serving. Or else the CO2 in the bubbles would react badly with the fruits, explained the Chef proudly...
The Pizza was one of the highlight of the meal (there were many I must confess): the tomato was decolored, then pulverized, the crust was in fact mozzarella and parmigiana, spicy olive oil was gelified and countless more preparations for just 4 bites of something that tasted EXACTLY like Pizza! Mind boggling.
The Tuna looked like a simple sushi, but in fact the rice was crispy like popcorn and the tuna caramelized and crunchy.
"PIZZICATO FIVE":
SPICY CORN TENTACLES
CRISPY SEAWEED WITH QUINOA
Incredible presentation on charred wood sticks, it was very light texture, super crispy, faint seaweed flavour which made it look and taste like a crystallized octopus. Tapioca flour and Purple Maize with a touch of Saffron and Kimchi powder. Very original, unlike anything I've eaten before. It was served with a Lapsang Souchong cocktail with Cardamon and Red Currant.
TRUFFLE SURPRISE / TRUFFLE CAUSITA
Pure 100% truffle explosion!
PARMESAN AND PORCINI FOREST FLOOR
Another masterpiece of transformational cuisine, the dish looked like a forest floor with wooden sticks filled with delicious Parmesan cream and the leaves had the intense flavour of dried porcini with thyme.
IBERIAN HAM AIRBAGUETTE "JOSELITO"
The definite Adrià classic: legendary Joselito dried ham served around the thinnest bread crisp ever, entirely filled with air. The structure of the "baguette" and the melt in your mouth quality of the marbled ham means you can easily get a bite without a knife. The quality of the ham was "out of this world", fatty but sharp and left a long after taste in your mouth. I could have eaten half of dozen of those with no problem.
ARTICHOKE WITH CAVIAR
Who'd have thunk the combination of Caviar and Artichokes was marriage made in heaven? A real touch of genius from Albert. The center is all soft and gel while the artichoke flower is dried and fried. Perfect combination.
"NORDIC LANDSCAPE"
This dish is like a speed of light trip to Noma in Copenhagen. The top consists of malt bread toast with raw beef, smoked cream cheese and pickled onions and shallots with wild herbs.
The whole dish in powdered in Vinegar, yes that's the "snow" you see here, its actually pure vinegar ... and it marries perfectly with the dish. The bottom part are baby carrots and radish glazed in beetroot purée on a bed of horseradish cream with a "soil" of malt and oat flakes. Very Noma, very amazing!
CHICKEN AND CRAYFISH
This dish could probably be the highlight of the experience for me, but its so difficult to choose. It's the ultimate Surf & Turf but Catalan Style! The wild Crayfish is cooked at low temperature for a short time which means that despite its small size, the outer layer is cooked and the inside not. It rests on a crisp of chicken skin which is perfectly rich but dry and has that sensational "fried chicken" flavour. That seemingly simple dish simply blew me away, one of the top 3 in my whole life.
PEAS WITH OCTOPUS
So this is a Taco. A Chinese Lotus leaf filled with peas, pork belly, and baby octopus. Almost too cute to eat.
NITRO BLOODY MARY AND AGAVE AMBER
This was the next cocktail, you've never had a Bloody Mary before, actually celery-licking good!
The Agave Amber was soothing with some cactus and Tequila, I think.
PRAWNS "AGUACHILE"
Now in the Mexican part of the trip, this Shrimp dish was exquisite with many flowers, superb presentation, with light Guacamole cream, radish, cucumber, and coriander on a crispy wholewheat taco.
ATAHUALPA 2.0
Here we take a turn towards South America and what some call the "Nikkei" cuisine, the fusion of Peruvian and Japanese styles. It's a Red Snapper from the Med (Rouget) with a crispy Corn on top and on a bed of super light Potato cream. The fish was cooked to perfection.
CEVICHE NORTEÑO
The famous Peruvian Ceviche was with Hamachi and surprising cream of Sweet Potato and pickled onions. Served with a Pisco Sour cocktail of course.
DUCK BAGEL
The Duck in there was sweet and inspired by the famous Peking Duck. I found it pleasant at that point of the meal to finally bite into a big mouthful of bread and meat.
SQUID AND MANGO SALAD
On to Thailand with this dish, which was perfectly cut and beautiful, though it lacked some of the "punch" of a green papaya salad for example. The raw squid was exquisite.
LAMB DELIGHTS
Those lemongrass skewers featured Lamb sweetbread, normally not a favorite but here completely delicious, marinated and glazed in Soy and Fish sauce.
VIETNAMESE TEA
BANHN MI COOKIE
This was an Umami bomb with Shi Take mushroom tea and a tiny Banh Mi. Too small to be satisfying.
WAFFLE OF TRUFFLE
Now that was like comfort food at its best, Albert's version of a Double Whopper with Cheese and Bacon. Supremely decadent.
VELOURS BRUN
SOY-TEMAKI
That cocktail was one "for the ladies" like Baileys with Amaretto, like a Grog with velvet and hazelnut. Nuts!
The Temaki was entirely caramelized and super yummy with Mayo.
BEETROOT DIAMOND
A delicious "biscuit" with a beetroot gelée as first dessert. A real success.
BANANA MUSUBI / CHAI LASSI
The Banana musubi like a "Crema Catalana" was excellent, the Chai was maybe the less overwhelming of all the dishes that night.
CLASSIC LEMON PIE CUP CAKE
Nothing 'classic" about this Lemon cake, the meringue was soooo good, and you could even eat the paper around the cake. This was by far the best dessert.
CHOCOLATE PETIT FOURS
By this time, it was pure "gourmandise" as we were starting to be fulfilled, but the beauty and lightness of those chocolates could not be resisted...
Even the Dirt was amazing and could not be left over...
All in all it was obviously a sensational dinner, and a unique "Experience"!
More questions on Foodies:
REAL LIFE. REAL NEWS. REAL VOICES.
Help us tell more of the stories that matter from voices that too often remain unheard.