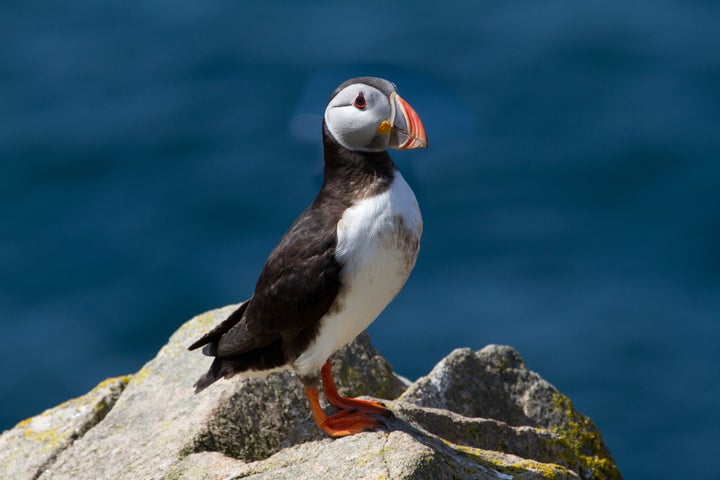 What is it like to have a pet puffin?
Illegal, in most places, certainly illegal in the US and Canada, where they are protected by special legislation.
And not nearly as much fun as you think. Puffins, like penguins, can't be housebroken, which means they poop wherever the feel like it. And because they eat only fish, that poop smells like concentrated rotting fish. And if they poop in your house, for the next several hours your house will smell like rotting fish. I know all about this; I rehabbed herons, which also produce fish-poop.
The puffin will need a pool of water big enough to bathe and swim in, which it will also poop in. So you'll either need a filtering setup for the water, or you'll need to change the water as much as several times a day.
Also, puffins can fly. So if you are actually planning on keeping the puffin, you can never let it outside except in a roofed pen. A big roofed pen, big enough for the puffin to get plenty of exercise and one that you can keep clean of all that fishy poop.
Other than that, their behavior is on a par with having a pet duck.
This question originally appeared on Quora - the place to gain and share knowledge, empowering people to learn from others and better understand the world. You can follow Quora on Twitter, Facebook, and Google+. More questions: