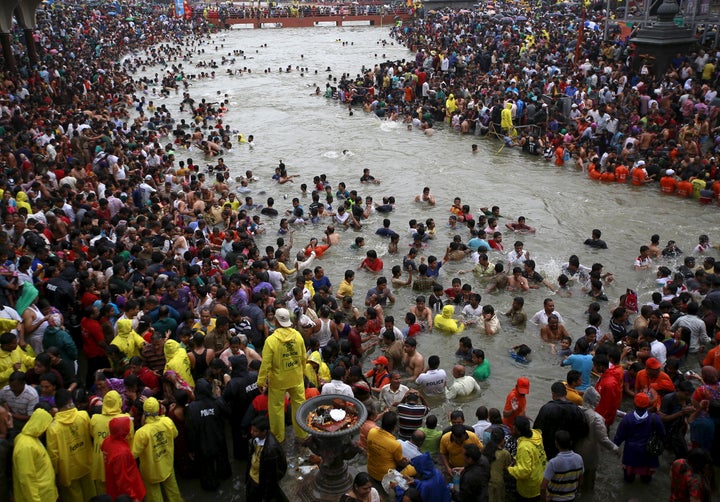 Kumbh Mela is a holy time for many Hindus. The festival brings millions of pilgrims to the Sangam, the confluence of the Ganges, Yamuna and mythical Saraswati rivers in India, to take a dip in the holy waters.  
Here's what you need to know about this extraordinary celebration.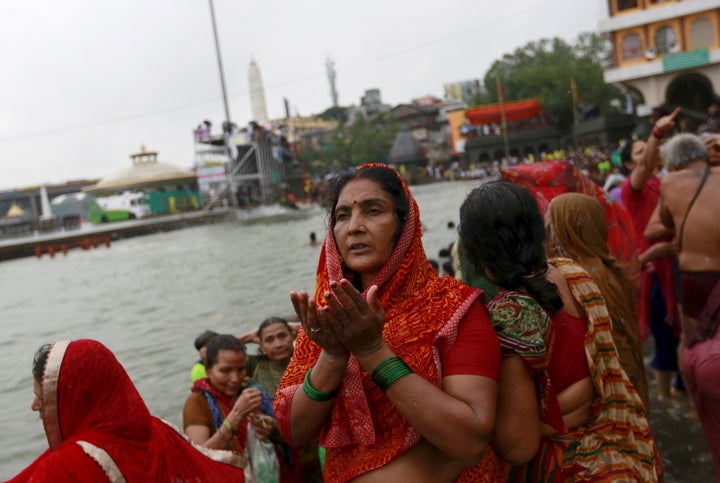 What are the origins of Kumbh Mela?
The Kumbh Mela, or Pitcher Festival, traces its origins back to Hindu mythology and a battle between gods and demons over a pitcher containing amrita, the nectar of immortality. Lord Vishnu, considered to be the preserver and protector of the universe, disguised himself as an enchantress, grabbed the pitcher from the demons and flew away on Garuda, a large bird-like creature that acted as his mount. But the demons followed him. In the tussle that followed, drops of nectar fell from the sky onto four ancient cities: Allahabad (formerly known as Prayag), Nasik, Haridwar and Ujjain. The rivers are believed to transform into amrita during the special holy days of the Kumbh Mela. 
The official site for the 2015 Kumbh Mela has more on the spiritual significance of this festival: 
The Sanskrit word for Kumbh also means human body. It refers to a womb, bounty, earth, plentitude. It is a receptacle that holds life, spirits, water, Amrita, the elixir... Millions of devotees participate in bathing festival of Kumbh in search of eternal truth which is hidden inside the pitcher. They are bathing to discover one's own true self, to have a glimpse of knowledge and spirituality which is symbolized by the Kumbh or pitcher.
When is Kumbh Mela celebrated?
Kumbh Mela occurs four times within a 12-year period, rotating between the four cities where the nectar is said to have fallen. The time of the celebrations is determined by studying the positions of the Sun, Moon and Jupiter.
Pilgrims have been coming en masse to bathe in the Ganges for at least 2,500 years. 
How do people celebrate today?
Many Hindus believe that bathing at the confluence of these three mighty rivers will cleanse sins and free people from the cycle of rebirth. Some come dressed as Hindu gods or goddesses. Others make time to volunteer to take care of fellow pilgrims. 
Hindu holy men called Sadhus come to the Kumbh Mela to become "Naga Sadhus," or holy ascetics who remain naked all year. The ceremony can only be performed at the Kumbh Mela in Allahabad, which happens every 12 years. The holy men shave their heads and faces as part of the initiation ritual, according to the AP. They also cover their bodies with ash. 
Click through the slides below for photos of this year's Kumbh Mela.
PHOTO GALLERY
India's Extraordinary Kumbh Mela Festival
Calling all HuffPost superfans!
Sign up for membership to become a founding member and help shape HuffPost's next chapter