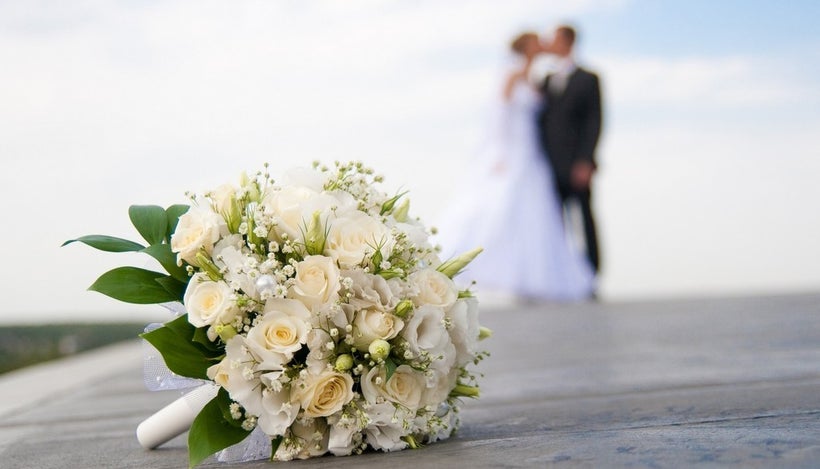 If you have checked your Facebook even once in the past month, I'm sure you've ventured upon the "why I love my spouse" challenge (#whyIlovemyspouse). Although it isn't spreading as intensely as the ALS ice bucket challenge, it's grown to the point where marital expectations are morphing.

It's interesting why people feel compelled to post pictures that explain why they love their spouses. Now in theory, you get nominated for this challenge, but just because one is nominated does not mean you're obligated to accept the "challenge". Enviably, one picture will be from the couples wedding day, one from the day they met, one of their kids (or pets), and one from an amazing vacation. Is this all we expect out of a marriage? Or is it just the only parts of a marriage we value enough to praise?

Here is the truth, a wedding, vacations, and kids don't indicate a happy marriage. It just shows that you took pictures at events (and you didn't lose the SD card or have your phone stolen). Some of the best things in a marriage we don't capture as selfies or quick snaps on our phones. Here are some things that make up a loving marriage that you don't see in pictures:


Unconditional support. When my grandfather was in hospice care on the other side of the country, I didn't even need to ask my husband to take care of everything around the house as I frantically rushed to the airport. I didn't have to ask for his support, I had it, just like he has mine.
Chasing each other's dreams. I always wanted to live in a foreign country, and my spouse's dream career (for which I quit my job for and moved four states away for) required him to stay in the States and with little vacation time. I don't even have an exact date that can remind me on Timehop when I decided to go volunteer oceans away for a month and my spouse decided to support me, it just happened. In fact, it was my husband who connected me with one of his friends who had recently done a similar program. He helped me chase my dream, even if it meant he'd be lonely.
Everyday moments.I could easily snap photos of our weekend pancake breakfast transition, but I don't. I enjoy eating pancakes and chatting over the maple syrup aftermath as national public radio (NPR) babbles on in the background. It's these everyday moments that sprinkle happiness in between the photogenic travels and life events.
Caring for the other person, even when you can't be there. Now, I'm only two years into my marriage, but I'll let the words of my grandparents, married 70 years, speak to what marital happiness looks like. On his deathbed, my grandfather gave his kids lists of how to care for his wife (my grandmother) in his impending absence. From helping her pick out Christmas gifts, to taking her out to their favorite dinner spots, he wanted to know that she'd be cared for. Death may have physically parted them, but though the network he set up for her, she still has his support.

We all have moments in our marriages that aren't picture perfect. The challenge is not to find pictures that make you happy but the challenge is to accept that there will be years without exotic vacations, wedding day snafus, and less than glamorous anniversary dinners.

In the end, we can only hope we leave our spouse in a better, more loving place than we found him or her.
REAL LIFE. REAL NEWS. REAL VOICES.
Help us tell more of the stories that matter from voices that too often remain unheard.
This post was published on the now-closed HuffPost Contributor platform. Contributors control their own work and posted freely to our site. If you need to flag this entry as abusive,
send us an email
.