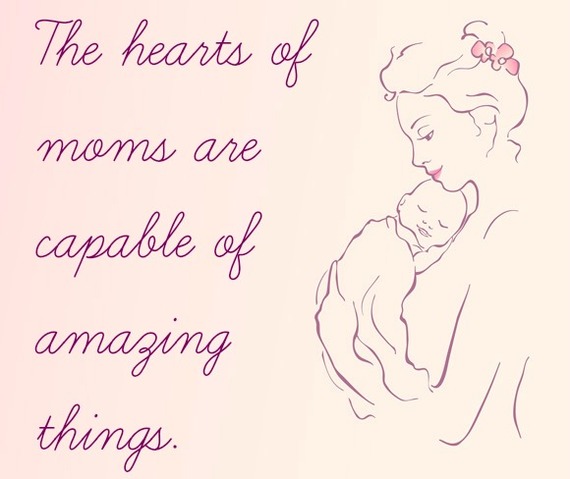 I thought I could never love anything as much as I loved my newborn first baby, my daughter, a piece of my heart beating outside of my own body.
But then I had another baby, and then another, and each time it amazed me what my heart was capable of. It just kept growing, despite being sleep-deprived, or exercise-deprived, or solitude-deprived. It kept thriving outside my body, in the form of my children, and the inside part of my heart grew too.
Just recently I became amazed, yet again, at my heart, when I realized that I love my tall and gangly daughter even more today than I did on the day when I first held her tiny newborn self in my arms, almost 11 years ago.
The hearts of moms (and dads) are capable of amazing things.
Our hearts are the source of our parenting reserves, our greatest mothering resource, our own personal miracle.
We also need to connect the dots between climate change and heart health. A warming world will increase heat waves and related cardiovascular problems. A warming world may also increase the very air pollutants that harm our hearts: fine particles and ozone.The National Climate Assessment, a major inter-agency scientific report released this week, affirms that climate change is caused by carbon pollution, and that it is harming our communities and our economies, right now.
Climate change is literally making us heartsick - both because it severely compromises our children's future, and because it harms our hearts.
Let's protect that miraculous parenting resource, our font of mother love, our hearts.
Calling all HuffPost superfans!
Sign up for membership to become a founding member and help shape HuffPost's next chapter