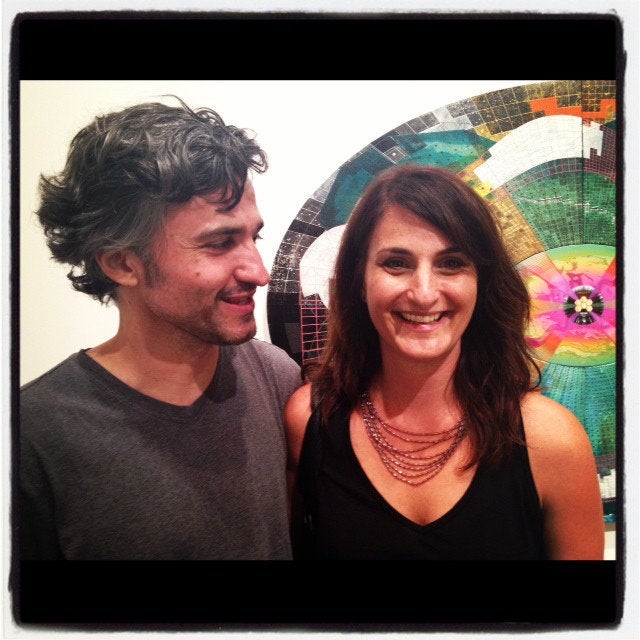 My husband and I went to great lengths to have a child. I had been sick and told I would never be able to have children unassisted. But then I got pregnant. And we laughed at the doctors. Until, at seven weeks, I miscarried. After another year of thumbing our nose at science and trying on our own, we did five rounds of unfunded in vitro fertilization rounds and none of them yielded a pregnancy. By the time we turned to adoption we were exhausted, but also relieved and hopeful. We recalibrated our thinking from our moderated hopes, the tentative if we get a child, to the definitive and lovely when.
That was almost four years ago. And only eight weeks ago did a child come into our lives for good. We had a protracted and rather tragic adoption journey -- the most horrible and unbelievable things kept happening to us. Once we finally brought our child, a newborn, home to our apartment and set him in a crib that my niece once slept in, I realized something -- my spouse and I were the same. The baby had not come directly from my body. The only recuperation I needed was staggeringly emotional. I am not breastfeeding. As parents, we are starting from the same place -- on equal footing.
We can both do any and all of the feedings. We both mix the formula and heat it in the bottle warmer. We both lose sleep and catch up on it as the other rises and tends to the baby. And we could both come and go because, in physical ways, we are interchangeable.
All of this has all made me wonder what I bring to parenting that my husband does not. I spend more time with the baby due to our schedules and my own priorities. I feel completely and utterly bonded to him. But this question remains: What is "motherness"? Do I feel it? What makes a mother and what makes a parent?
Perhaps there is never an exact moment when it is convenient to have a baby. But with adoption, you wait and wait and then, often, the arrival is sudden. Ours was no exception and I had several out of town speaking engagements previously planned before he arrived. And when he was six weeks old, instead of canceling, I went to speak at a very large function where I had to stay overnight.
The event organizer was shocked that I had left such a young child.
"I'm not breastfeeding," I told them. I thought of my sister, pumping in the bathroom, her breasts heavy with milk when she left my nephew for more than a few hours.
But I was suddenly racked with guilt.
"I would never leave that young a child," the organizer said.
"My husband is totally wonderful with the baby," I told her.
And he is. He comforts our son differently. Feeds him on the opposite side than I. Mixes the formula in different sorts of batches. But he does most of what I do.
"But you're the mother," she said. "The mother needs to stay."
I slept barely a moment that night, deeply regretting my decision not because it was irresponsible, but because I missed being there for my baby. I missed being around him, his changing expressions, his baby noises, the rhythm of his needs. And more, I regretted that I'd had the choice to leave. That the baby, while attached to me, who cries when I leave the room, who locks eyes with mine, who has begun to smile when I kiss him on the ear, did not really need me. He did not need my body.
During the many years my husband I tried have a baby , people said the most outlandish and inappropriate and surprising things to us. I was told how I will be "in for it" if I adopt. How I will never know what's to come, how the history of my child will be out of my reach. And I was told I will feel more about my child than those who have biological children because of what we had overcome to get to him. I was told that this seven years spent trying to have a child was so that this baby -- our son -- could be found. By us. He was marked and he'd been waiting.
Maybe all of this is true. And maybe none of it is. Adoption is a lot of things. It is a prism. It is an hourglass. It is dark cave. It is a light at the end of a terrifying tunnel. It is a beginning.
I am now my son's mother. He needs me and he needs his father. Soon, though, he will require us differently. Soon, it will be more than the steady pulse of infant demands. The future is unknowable. Here I am, I say now to the baby, lifting him from his crib when he cries. But I still stumble over the word "mother." We all find our way into the roles we choose -- "wife," for instance -- and some make their way slowly, just a toe dipped into a cold cold lake. And then the leg, the torso, and before we know it, we're swimming.
Related