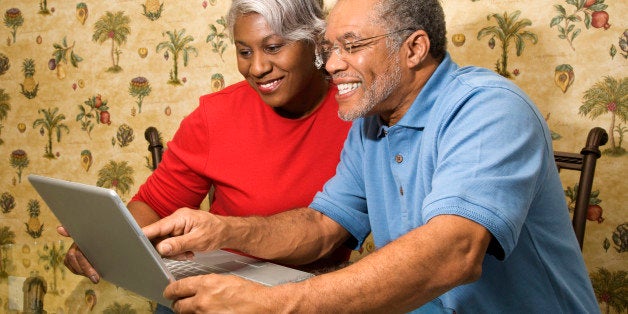 Buzzwords come and go in Silicon Valley and across the tech scene but one thing that makes buzzwords memorable is when they have words like "trillion" attached to it.
How much is a trillion exactly? If the Federal Reserve all of a sudden decided to print a million dollar bill and you filled an entire bath tub full of them, that wouldn't even equal 1 trillion dollars.
The point is: a trillion is a big, big number. It's a number that can make startup entrepreneurs and investors salivate. And that's exactly what the word trillion has done for the Online to Offline Commerce industry.
Billions of dollars have poured in to Online to Offline commerce companies in the US and abroad and when you read articles like "O2O is the Holy Grail of the Internet" and "Why O2O is a Trillion Dollar Opportunity," you get curious.
So, what exactly is "O2O"? How does it work? And why are people so excited about it?
To get a better understanding of the industry and the potential surrounding it, I spoke with Jon Carder, CEO and Founder of Online to Offline Ad Network Empyr. Empyr and their parent company have raised over $40 million in funding and Carder regularly speaks at industry events like Finovate and Money 20/20.
How do you define O2O? What exactly does it mean?
Jon Carder: O2O is an abbreviation for Online to Offline commerce. Stated simply it means a consumer who is online using a website or app is driven to make a purchase at an offline business or merchant, like a restaurant, gas station, plumber, dentist, etc.
Who are the big players in the industry?
Jon Carder: There are several types of O2O companies. First, there are "on demand" companies. Uber is the king of the on demand O2O industry. On demand has been a very fast growing industry, the idea that you can click a button on your phone and a car shows up, or someone comes to your house to clean, or food arrives at your house is all very appealing and there are already numerous billion dollar companies in the on demand O2O space.
Secondly, there are Daily Deals: Groupon and LivingSocial were the first to almost crack the O2O code. They were so close you could taste it, and boy did the copy cats come out in droves. The fact that Google, Facebook, Amazon, Yelp and thousands of other online companies all started a daily deal website in the same year is unprecedented. The O2O gold rush had begun! You could smell the greed in the air, and it topped out with Groupon's $20B public valuation just 3 years after its launch, making Groupon the fastest growing business in history. But today Groupon is worth less than 10% of that value ($1.75 billion as of 1/10/16) and there is a graveyard full of failed daily deal sites. The 50% discount offer and the 25% fee just isn't sustainable for offline merchants.
What has been holding back the industry?
Jon Carder: The on demand model is soaring. There is nothing holding it back. Look at Uber's $60B valuation. Daily deals was a flawed formula. It was great for consumers to get 50% off but eventually the merchants stopped participating and the bottom fell out.
The Online to Offline platform is a nascent idea who's time has come. In 2016 we will see an explosion of growth here because the platform solved a lot of the issues that daily deals had and because it seamlessly connects millions of online consumers to millions of offline businesses.
Why should consumers care about O2O?
Jon Carder: Who doesn't like saving money when it's this easy?
Why should brands and advertisers care about O2O?
Jon Carder: Advertising online if your business is offline is incredibly risky because it's impossible to track an online impression or click to an actual sale at your offline business. Studies have shown that the majority of consumers are researching purchases online before heading into the offline store to make a purchase, O2O allows brands and advertisers to capture these online leads and convert them in the offline world seamlessly.
Prediction: where do you see the industry 5 years from now?
Jon Carder: There will be millions of offline businesses advertising this way, over 100M consumers participating in the US alone, and platforms like Empyr will be generating billions of dollars in revenue for websites and apps.
Calling all HuffPost superfans!
Sign up for membership to become a founding member and help shape HuffPost's next chapter