Do you know that you are a brand that needs some investment? Sure enough, most of us associate the term 'branding' with the corporate world, overlooking the potential it has to change our individual lives. There is more to branding than just companies selling products. Every human being is a brand in themselves. Martha Stewart is one of the many people who realized their personal brand at a young age, and then worked hard to build a business around it. Born to middle-class parents who taught her skills like sewing, cooking, tin-packing and gardening, Martha went on to become a pioneer in the lifestyle, DIY and cooking business industry.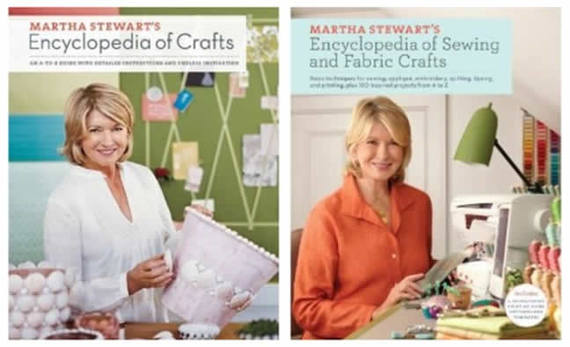 Martha Stewart, Mark Cuban, Richard Branson and many others have built a personal brand. You can also evolve as the president of your personal brand. But first, you need to know what personal branding is:

The personal brand experience is your opportunity to learn more about yourself so you can identify your unique skills, strengths, and talents.
Many times you do not cultivate your personal brand, but it still exists. It's time for you to explore. Gone are the days when people stayed at one job for 15-20 years. Baby Boomers average 11.6 jobs over their working lives and Millenials can expect even greater volatility.
The digital footprint is a very important contribution to a personal brand. Digital footprint is what you do online. If you or someone comments or posts about you online, it will become your digital footprint. An AVG study suggests that children under the age of 2 already have a digital footprint. In the increasingly digital world of today, the question is no longer if you should have a personal brand, but if you cultivate and nurture it to build something meaningful.
If you want to establish a personal brand, here are a few things you need to do:
Think of yourself as a brand
Do you want to be known as a key influencer in a field, just like Martha Stewart? Point out the topics that interest you and can grow into passions. Once you realize the field in which you can be an expert, you will find yourself paying more attention to it.
Pro tip - do not try to become someone you are not. Be true to yourself. Only then, can you grow and develop a strategy to reach out and help people with your knowledge.
If you wish to build your brand, seek opportunities to speak at places where you can offer your expertise. You can record your own webinars as well. You should be speaking on a regular basis. It will develop your communication skills, teach you how to interact with an audience and make you more confident about what you aspire to do. Getting tips from influential speakers is good, but don't imitate anyone.
It is inevitable that some people will criticize you and your judgement. Take any criticism cautiously but don't get disheartened. You should have a story that can connect you with people. Michael Margolis, Dean of Story University says, "Remember, you are not born a superhero. Superheroes are created based on circumstances and choices." When you tell your story, don't talk about the harsh phases of your life. Talk about the times when you were brave. Success guru Ben Burchard has a few tips to give on crafting your own superhero story:
Woe to Win - when you were down and out, you came back.
Finding or stumbling upon the magic bullet - and everything changed.
David versus goliath - when were you the underdog?
The tough choice -- the other choice would've been easier, but this choice made you a better person.
The switch from victim to victor -- everyone has that story.
The switch from self-absorbed to service-minded - when was that point for you?
Family play - when did you decide that your family was important, and how did you sacrifice for them?
The no-one-believed-I-could-do-it story.
The experience epic - 2-4 years of crap and then you came out of it a winner.
The turnaround -- when you finally decided to pursue something super meaningful.
Buying your own dot com is not just a necessity for your personal brand, it can also put your name on top of the search engines. If you have a fairly common name, you can use your middle or last name and even make a brand name that is unique to yourself. Your own domain is like online real estate. If you want to have a say, you need to have a place on the internet.
Your website doesn't have to be very complex. It can have a few pages, along with your updated resume and a brief bio about what you do. Alex Baackes built her travel blogging brand from this beautiful website, which is unique to her.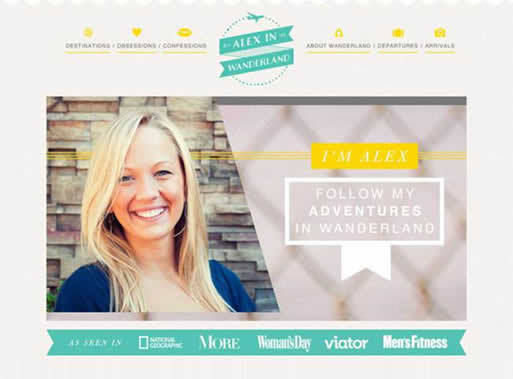 As you can see, she uses a few colors on her website, and also has a logo. If you explore the site, you will find the logo everywhere, which shows her credibility and worth.
The website should provide a positive image of you to a reader who visits first time.
Robby Leonardi is a graphic designer who got successful from his online presence. His website is a top-notch example of his work. Not all of us can make websites like these, but considering the nature of Robby's work, the site interface acts as his virtual portfolio and resume.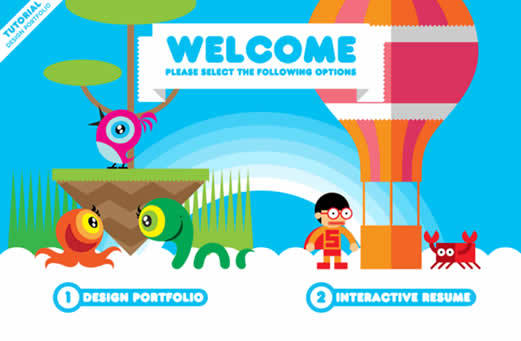 Write about your expertise
Write about your experiences on your website. It can be a diary version, or a professional expertise column. When you write leadership articles, it projects your image as a credible person. When you write thoughtful stuff, it can also get you media attention and people start taking you seriously. At this point, you can either hire professional services to do a bit of visual content for your site, or you can learn to do some photo editing so that the site doesn't look boring and uninteresting.
Your website is your place, so try not to upload stock photos too often. Stock photos don't always give a good impression. If you can, take your own photos and customize them for your website. Upload a professional-looking photo of yourself on the site, since the absence of your own photo can also make your site look unoccupied.
You have to be on social media and contribute to online discussions. It is not an option anymore.
Blog: It is optional to make a blog, if you already have a running site. But, if the website is your professional portfolio, then make a personal blog and post personal experiences over there to make your readers a part of your journey. When you keep posting, your blog will jump naturally get higher rankings too.
Twitter: Create a Twitter account with a photo of yourself. No Twitter photo means anonymity, which you can't afford in building your personal brand. Use either your name, or a brand name that explains what you do. Upload your site URL on the profile. Follow people who are related or interested in your niche. Post daily and don't forget to interact with people who reply to your tweets. This will make your profile look professional.
Facebook: Create a Facebook profile. It should have a photo, preferably the one you use on your Twitter. Update your work history and projects. Facebook is a great place to engage with like-minded people and promote yourself. Invite your friends and family to your profile and engage with them. If you want your Facebook profile to be private, then make a Facebook page.
LinkedIn: LinkedIn is a tool every business-oriented person should use. It is a network of professionals. LinkedIn acts as a digital version of your resume and work history. Don't be without a LinkedIn profile. You can join groups that have the same interests and can find new job opportunity by meeting new professionals.
Quora: Quora has established itself as a great platform for people who like to help each other. People ask questions on Quora and get answers by other Quora users. Invest your time to answer questions related to your niche. It will bring people to your other social profiles and give an impression of professionalism. Quora will help you get your name out there, which is beneficial.
Instagram: Instagram is a platform to share photos, but you can personalize your profile according to your interests and attract new people. You can upload your logo or your photo on the profile and post photos that can be illustrations, product images or inspirational stuff.
Keep learning about your niche
Always be a student of your industry. Things are changing faster than ever, and to keep up, you have to constantly be aware. It will take you time and consistency to build a personal brand. What's the use if you don't stay relevant to the trends and then defend yourself by blaming changing times?
Adapt to changes and devise a new strategy to keep up. Learning a new way of doing the things you already do can open new possibilities of business. Even if you have a USP, people might take you for granted. You can merge both your work and your business together to prove that you are strong. Customers can't relate to a clothing brand on its own, but if the owner of the brand reaches out to them, it will be more influential for business. Often, we trust our friend or family's opinion about a brand more than what the storekeeper says.
If you are sensible, you already know the importance of staying updated, but a reminder never hurts anyone.
Create value and stand out of the crowd
Nobody wants to know what you ate for breakfast, unless you are an A-list celeb. However, people notice when you post things of value. A photo with your dog, a reminder of the blessings in life or a how-to post on your niche grabs the attention of readers. When you create value, you get noticed. People can differentiate you from others in the field, and if you are unique, media brings you into the spotlight.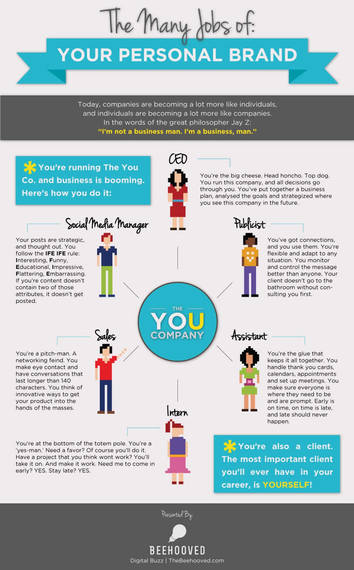 Refrain from online spats that bring out the worst in you. Online world is full of people who want to derail others for no particular reason. Make sure they don't affect your rhythm. Remind yourself of your story and stay relevant. A strong brand is robust and ever-evolving. Don't be shy and build a network around your brand.
Once you are set on the path to creating your personal brand, don't give up mid-way. Consistency is the key to the success of any business. Manage Google Alerts and keep auditing your online presence every now and then. If you see something harmful related to your name, try to get it removed. Don't lie about your journey, and provide your followers with new and genuine bits of information often.
It's not only limited to online presence. When you step out, be nice to people you meet and introduce yourself in a professional way. You should look like you can be approached and show yourself as a nice person to talk to. These very simple habits can polish your personal brand and people online and offline will endorse you as a great brand.
Related
Popular in the Community