Have you've ever caught yourself wondering: Are my pony hair shoes actually made from ponies? Well, you're not alone.
We're here to let you know that there are NO ponies being used to create those shiny, textured accessories we love to rock. However, they are made of other animals. To get a definitive answer on the matter we reached out to shoe designer Stuart Weitzman, who often uses the material for his luxury footwear and handbag collections.
"It is cow or goat hide, shaved to simulate the look of the hair on the hide of a horse," Weitzman told The Huffington Post.
So the word "pony" is just used to describe the look of the pelt, which is also referred to as calf hair or haircalf. The hide is often bleached white and then dyed in eye-catching colors or patterns -- like leopard. It's turned into accessories and clothing that run the gamut in price, depending on how the hair has been treated and incorporated into the item.
And pony hair is relatively easy to take care of, since it's water resistant -- this is thanks to the epidermal layer of the hide. "Think of it as your own hair -- but of course a shoe or boot cannot go into a shower," Weitzman explained. But that doesn't mean you should soak it with water when it's time to clean it up ...
With that said, there are definitely a few tips to keep in mind when dealing with cow hide. John Mahdessian, owner of the New York City high-end dry cleaning company Madame Paulette, sent us a short list of best practices if you aren't getting your items professionally cleaned. (If Mahdessian's name sounds familiar, it might be because he's romantically linked to "Real Housewives of New York" star Dorinda Medley.)
Don't use water, as it will dry out the skin and cause cracking.

Store pony hair pieces the same way you would furs, minks and other leather and suede products -- in porous bags in a climate-controlled environment, away from any direct sunlight and/or heat.

Let all stains dry, and then you can brush them off the hair and/or surface (unless the stain has penetrated the skin, in which case you're out of luck).

You can also use an over-the-counter product, like

Mane 'N Tail

.
Now that we know exactly what "pony hair" is and how to take care of it, here are a few marvelously maned pieces to shop right now.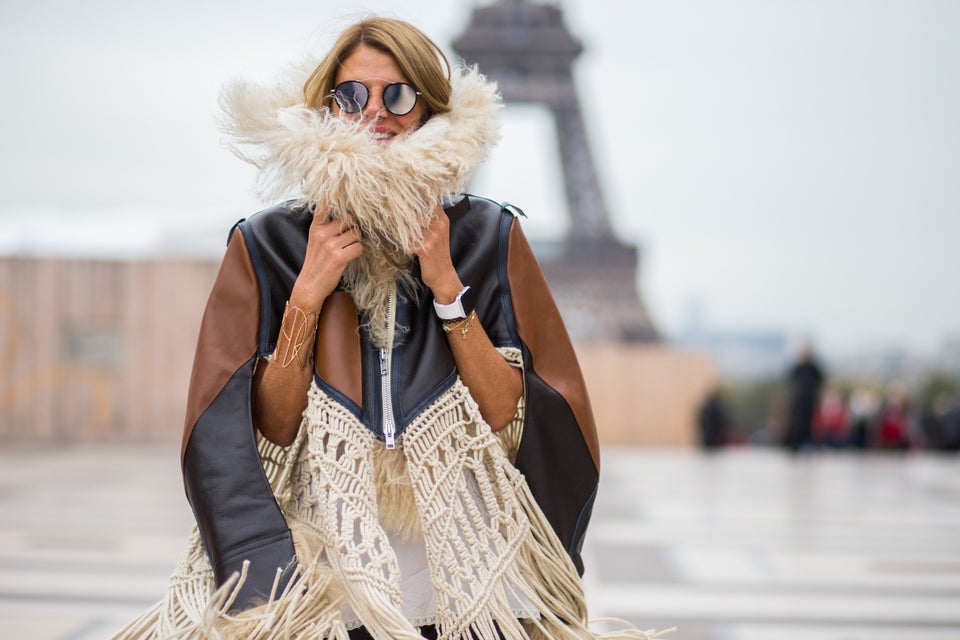 Best Street Style Paris Fashion Week
Related