Beauty isn't only defined by superficial means and can take on different interpretations from person to person. "Pretty" is a documentary-series where Antonia Opiah travels from country to country asking black women, "what is pretty?"
"The driver of the whole documentary-series is me trying to either dispel or confirm the idea that beauty does in fact vary from country to country or even city to city," said Opiah to The Huffington Post.
Director Opiah asks each woman in the different episodes what they consider pretty, when they first became aware of their appearance and to share the prominent beauty ideals from their respective countries.
The docu-series has episodes in five countries, so far, with episodes in Casablanca and Tel Aviv coming soon, said Opiah. She has posted 16 episodes, each running about four to six minutes, from different women she's interviewed in Milan, London and Paris on her YouTube channel.
"I've made it a point for each girl to at least do their intro in their native language just to show how diverse we are even within the black diaspora," she said. "There's so much diversity so that is my goal. I'm in it to expand our view of blackness."
Despite several of the women growing up in areas with small populations of black people, all of the women featured in the series have positive outlooks and messages to share about what black beauty truly means to them.
In London, a woman named Alma Eno said "I became aware of my appearance very young because I went to predominantly white schools. I immediately knew that I was different."
She explained that growing up in a white community made it difficult for her to accept her looks because no one looked like her.
"I remember when we used to take school photos and one of the girls said 'oh look there's like a fly on the photo' because it was all white people and then me," she said.
As Opiah filmed more and more women across the world, she said she was surprised to discover similar themes in the experiences each woman shared with her. "When I talk to women about a black woman's place in the society that we're talking about it's always one of being less than and that's the part that I hate so much," Opiah said. "It's always that black women are seen as exotic or the mammy or something like that."
In Milan, model Fredamily Santa Guzman said, "I remember when I signed with my agency and they told me 'it would be really difficult for you because you're not so tall and you're also black.'"
"Society has not accepted this kind of beauty," Guzman said. "If you look in the Italian magazines it is difficult to find a black model."
Each woman told Opiah when she asked them what is considered beautiful in their country that the beauty ideal was a thin, white woman with either blonde or brown hair.
Sonia Bonny shared a similar sentiment in an episode filmed in Paris. "When I was young, I always wanted to have straight long hair like all the white women," she said. "But now I like my hair a lot. I fully embrace it."
"No one is perfect and that's what makes everyone beautiful," Bonny said.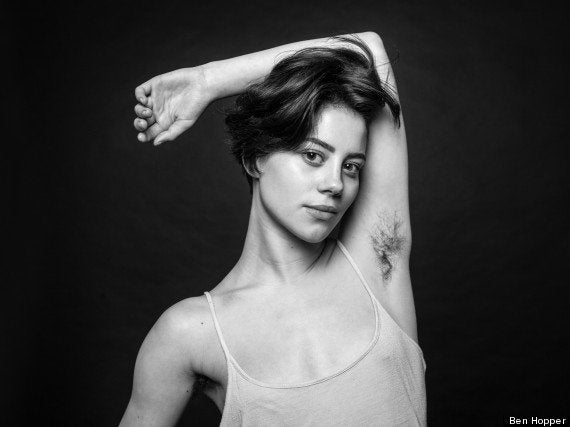 Striking Photos Redefine 'Natural' Female Beauty
Popular in the Community