Ever wonder what exactly happens when couples and individuals visit sex therapists?
We went straight to the source and asked. Below, sex therapists from around the country answer the most common questions people have about sex therapy.
What happens during sex therapy, honestly?
Get your mind out of the gutter: Having sex is not part of a therapy session, said Kimberly Resnick Anderson, a sex therapist in Los Angeles, California.
"Some of my clients are surprised ― dare I say, disappointed ― when they discover my office is not decorated with dildos, vibrators and butt plugs."
As Resnick Anderson explained, sex therapy is a legitimate form of traditional psychotherapy (talk therapy) with a focus on sexual feelings, attitudes, behaviors and education.
"I use a client's sexual and developmental history as a backdrop to interpret current sexual function, expectations and satisfaction," she said. "Sure, provocative material may be discussed ― and intimate topics may be explored ― but sex therapy with a licensed mental health professional never includes any sexual contact."
What kinds of people consult with a sex therapist ― and can I go alone?
People of all stripes make appointments with sex therapists ― and yes, solo visits are cool, said Megan Fleming, a psychologist and sex therapist in New York City.
"I see singles and couples of all different ages, sexual orientation, ethnicity and religions," she told us. "When it comes to sex and relationships, we are all equally at risk of having challenges because for most of us, no one really teaches us about either."
But isn't opening up to a stranger about sex super awkward?
The thought of discussing your sex life (or lack thereof) with someone you just met may make you a little uneasy, but most people initially feel that way, said Keeley Rankin, a sex therapist in San Francisco, California.
"When people show up in my office looking for help, we first work towards just getting comfortable talking about whatever issue is bringing them in," she said. "Sex in itself is a taboo topic and most people carry a heavy load of shame around their sexuality. We first work toward just getting comfortable talking about whatever issue is bringing them in."
And to be honest, isn't it better to get advice on your spouse's erectile dysfunction from a qualified professional than your considerably less qualified bestie?
What are some common issues people talk about during sex therapy?
Different people come in for different problems but there are some garden variety issues, said Ian Kerner, a sex therapist and the author of She Comes First: The Thinking Man's Guide to Pleasuring a Woman.
Like what? Low libido, desire discrepancy with their partner, erectile disorder, premature ejaculation and delayed ejaculation in men and arousal, orgasm and sexual pain issues in women.
"And it's also not uncommon to go to see a sex therapist to deal with a problematic behavior such as excessive porn watching or a relationship problem such as resuming sex after infidelity," he said.
Will there be homework in between sessions?
Yup. Your work isn't done once you step out of the office; your therapist will give you some bedroom assignments and they may refer you to another medical professional to rule out a medical reason for your symptoms, said Gracie Landes, a sex therapist and marriage and family therapist in New York City.
"Once a sex therapist has an understanding of what is happening with you they may suggest something for you to read, try or do," she said. "You should expect therapy that focuses on getting results and for your therapist to be checking in with you about your progress."
Who is best qualified to give sex therapy? And where do I find a therapist?
Anyone can give sex advice but if you want a professional opinion, make sure you're consulting someone who is certified. The American Association of Sexuality Educators, Counselors and Therapists (AASECT) has a very handy directory of certified sex therapists on their website. Enter your zip code and it will draw up a list of qualified professionals in your area.
Sex therapy can be worthwhile.
Most patients feel a sense of relief after their first visit, said Stephanie Buehler, a psychologist and sex therapist who runs The Buehler Institute.
"The sex therapist may need more than one session to figure out a treatment plan, but after the first session, you should leave with a sense of hope and maybe some relief," she said.
Before You Go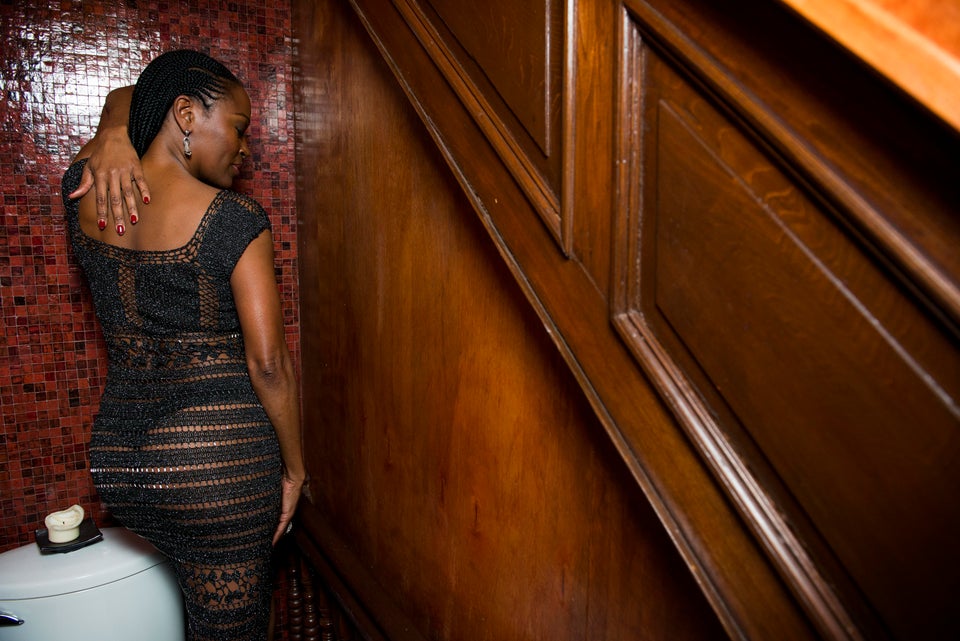 Sexy After 50