As a stylist, I'm fascinated by pop culture, and I'm always on the lookout for trends and inspiration for my clients. All too often, I'm just not seeing it. The media sets the standards of what is sexy. This standard has a tendency to cause young girls and grown women to believe that if you are not "hot" according to conventional standards, then you're not interesting or desirable.
"I think the quality of sexiness comes from within. It is something that is in you or it isn't and it really doesn't have much to do with breasts or thighs or the pout of your lips." - Sophia Loren
This conundrum has caused me to ask myself: What is sexy? Provocatively gyrating on a stage with a giant foam finger? No. Walking down the red carpet practically naked? No. Celebrating someone on the cover of a magazine whose career was launched with a sex tape? No. We're placing people and things that are just not good for us on a pedestal, and it makes me question myself -- have I lost the plot? The unfortunate reality is that sex sells, and the more we buy into it, the more we will see.
Feeling sexy is a result of being comfortable and confident in your skin, not the other way around. The definition of a sex symbol shouldn't be just the obvious. When sexiness is backed by poise, elegance, purpose and substance, it becomes most powerful.
Here are some women we admire and modern day sex symbols who get it right. We like to focus on women whose priorities in life are focused on giving back, and always begin with the following question: What is their gift, message and cause?
Look at Natalia Vodianova. She is one of the world's most successful supermodels and has been the iconic face of Calvin Klein and several other big name brands. She now focuses all her energy on giving back. As the founder of Naked Heart Foundation, a charity created to build playgrounds in underprivileged villages in Russia, she is a Paralympic Games Ambassador featured in the moving "Never Stop" video. (It's a must see!)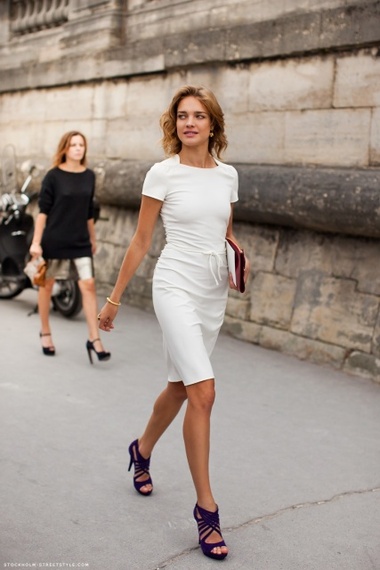 A form-fitting ladylike knee-length dress is totally sexy without being overt.
Activist Olivia Wilde is another great example of a powerful and tastefully sexy woman giving back. Co-creator of Conscious Commerce, a site that highlights cool products that are created ethically and give back, she was also part of the incredible documentary Half the Sky: Turning Oppression into Opportunity for Women Worldwide, which raises awareness about the life-changing solutions in health care, education and economic empowerment for women and girls. Wilde also supports Charity Water and American Foundation for Equal rights.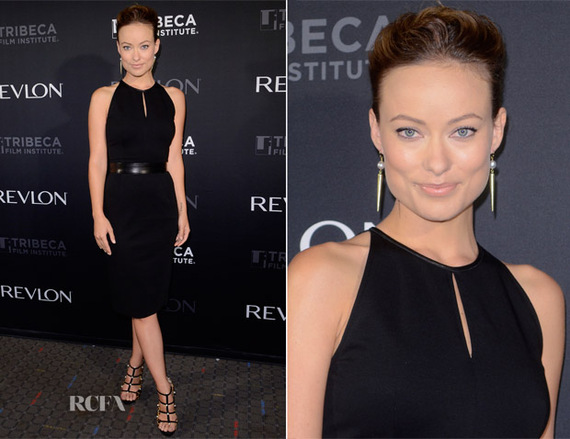 There is nothing sexier than a LBD with a key hole, showing shoulders and emphasizing the waist with a belt.
UN Messenger of Peace Charlize Theron founded Charlize Theron Africa Outreach Project in an effort to support African youth in the fight against HIV/AIDS, primarily in her home country of South Africa. In collaboration with Oprah's Angel Network, CTAOP provided lead funding to a community-based South African nonprofit that provides mobile health services to secondary schools. Don't you think that this makes her even sexier? Being tastefully sexy is about what you do in life and about how you carry yourself, and Charlize Theron has got it down.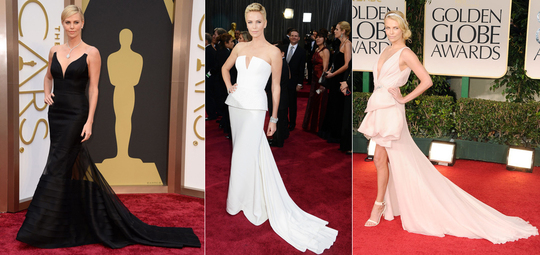 Theron shows skin in a regal way -- it's just enough and never too much.
It's OK to celebrate someone as a sex symbol. But when you are tastefully sexy AND doing things to improve the world, it's so much more powerful and inspiring than just looking hot in front of the camera.
Don't let the chase for sexy get in the way of what you're trying to accomplish. Do what you love, be yourself, be healthy, give back and before you even realize it, you will become sexy -- to yourself first and then to others. Remember that it's not what you see in the mirror, it's who you see. What is sexy to you?